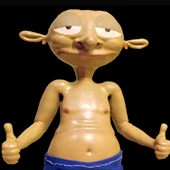 Recently I got a 3D printer, and one of my first test prints was an Oracle Head: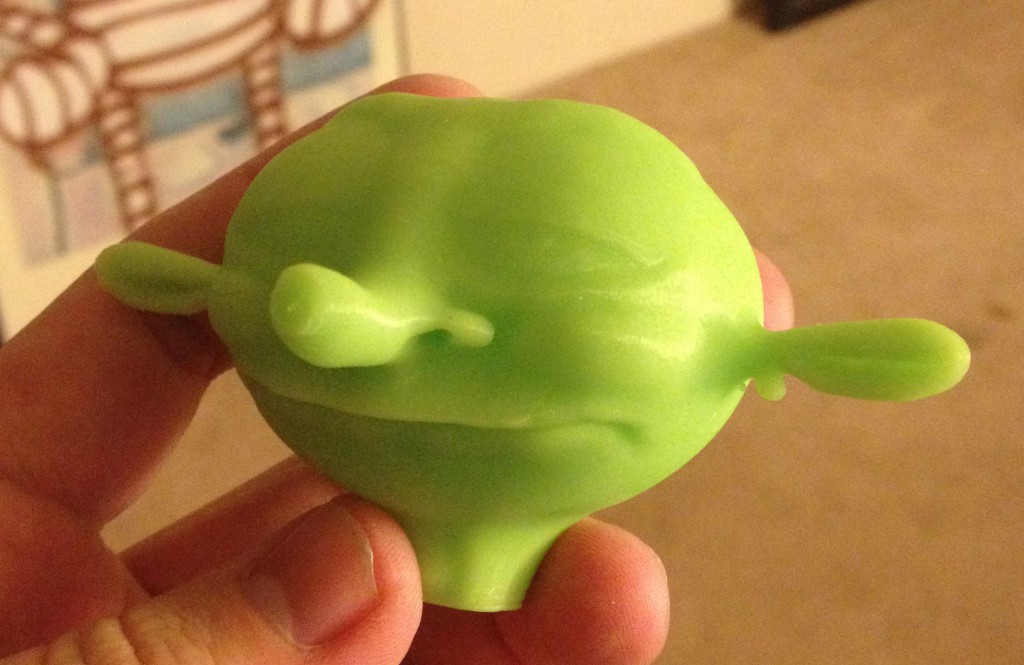 If you're unfamiliar with Oracle, he is a prolific graffiti writer from the Bay Area. He draws variations of his iconic character: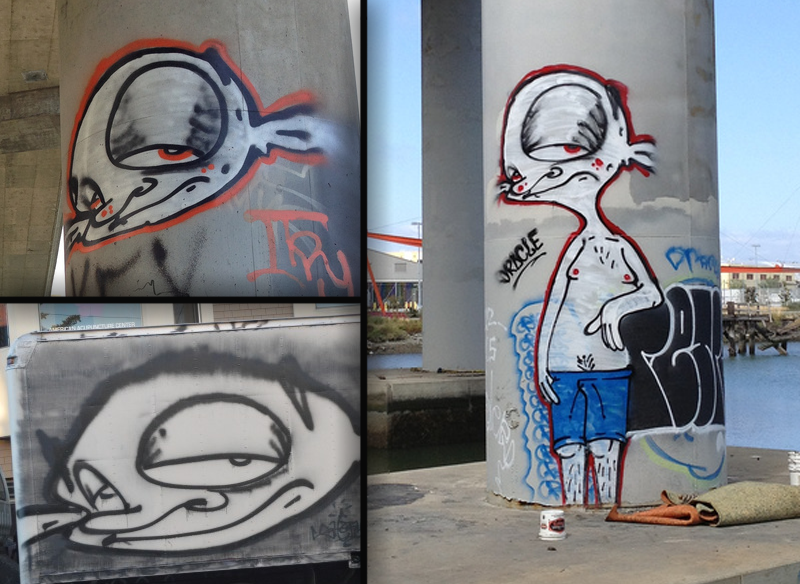 Of course he also does graffiti letters, and sometimes a dog and cat variant as well. Anyway, I was learning ZBrush – a digital sculpting program – and decided that one of my first subjects would be Oracle's character. When I got my 3D printer, I had sculpted out his head and most of his body, and decided to print his head – as seen above. Inspired by the quality of the print, I rushed to finish his body in zbrush, and print the hole thing: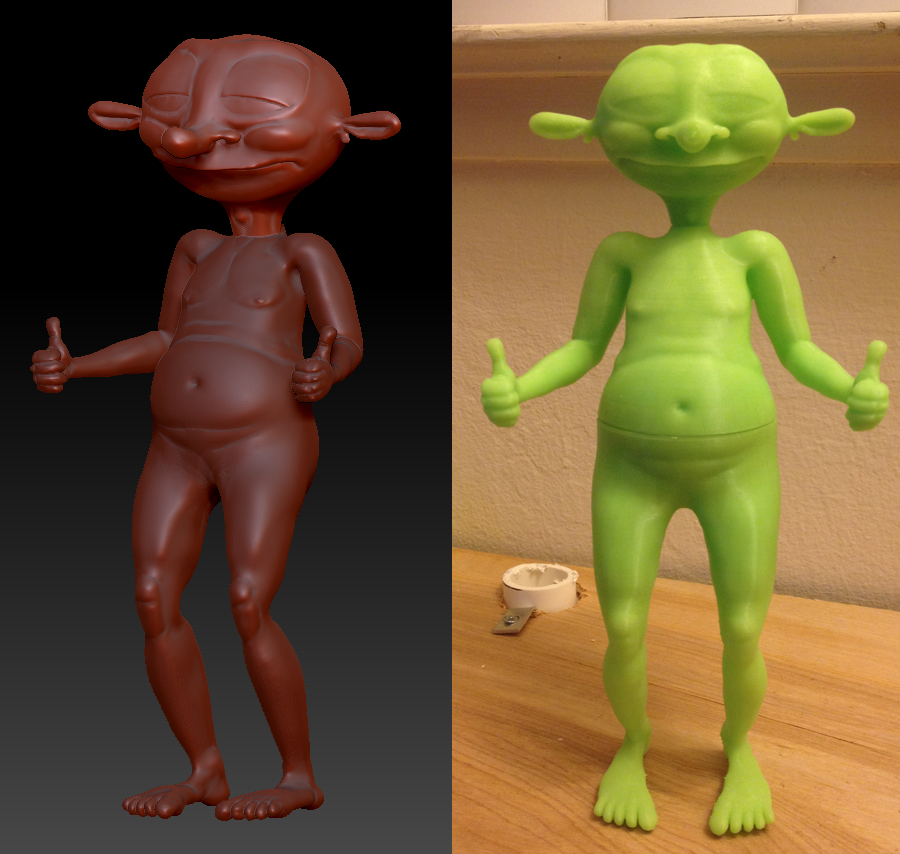 Next I gave Oracle a handful of primer coats (below, left), then I gave him a base layer of Tan Tamiya model paint. I filled in details with Testors plastic enamel paints, which was way more difficult than I had imagined. My painting skills are significantly rusty. One thing that was strange – when I initially applied the paint, it was very runny, like water colors. I had stirred it previously, so it wasn't separated, but it was still surprisingly runny. After a few coats, it changed it's texture from runny to thick and sticky. Maybe I'm not applying the enamels correctly…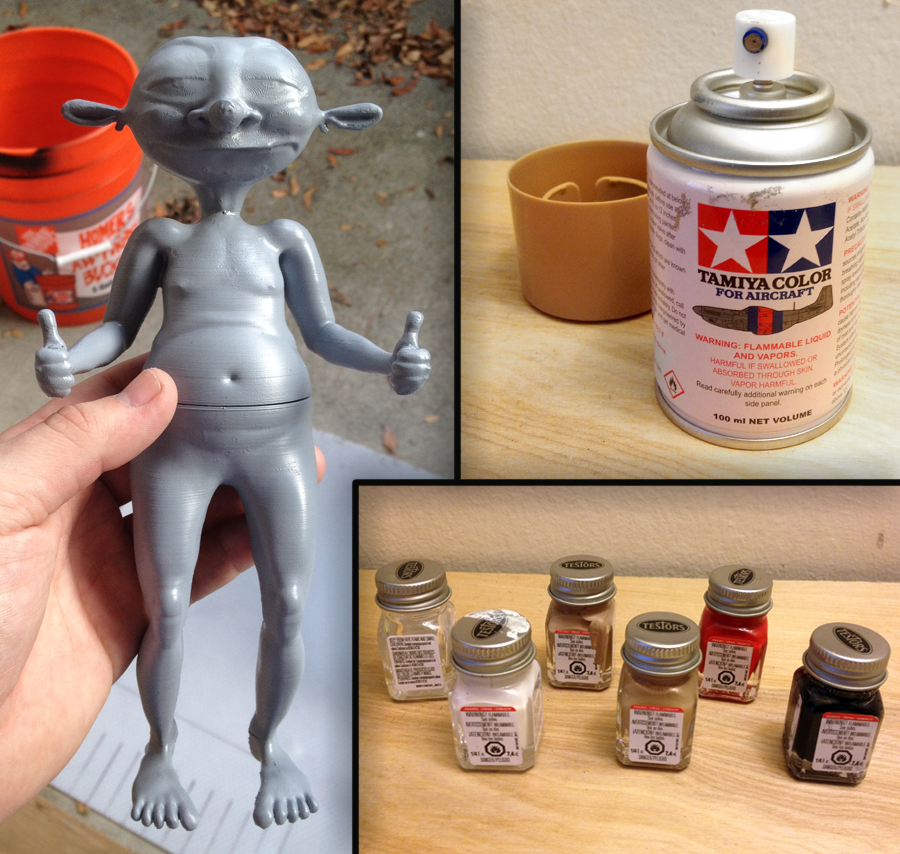 After the paint had dried, I decided Oracle needed to hide his shame. When I was buying paint at a local hobby store, I asked an employee about making clothes for a project. He said it was pretty simple – just cut out a simple outline from two pieces of cloth stacked on top of each other, then sew the edges and turn it inside out, which will make the seams look pro. I went to Micheal's art supply to pick up some thread, a needle and and a blue bandanna, which was the closest thing to raw fabric they sold there. After a few tries, and several hour's later I had a custom-tailored pair of shorts for my Oracle figurine, inspired from the swim-trunks photo above: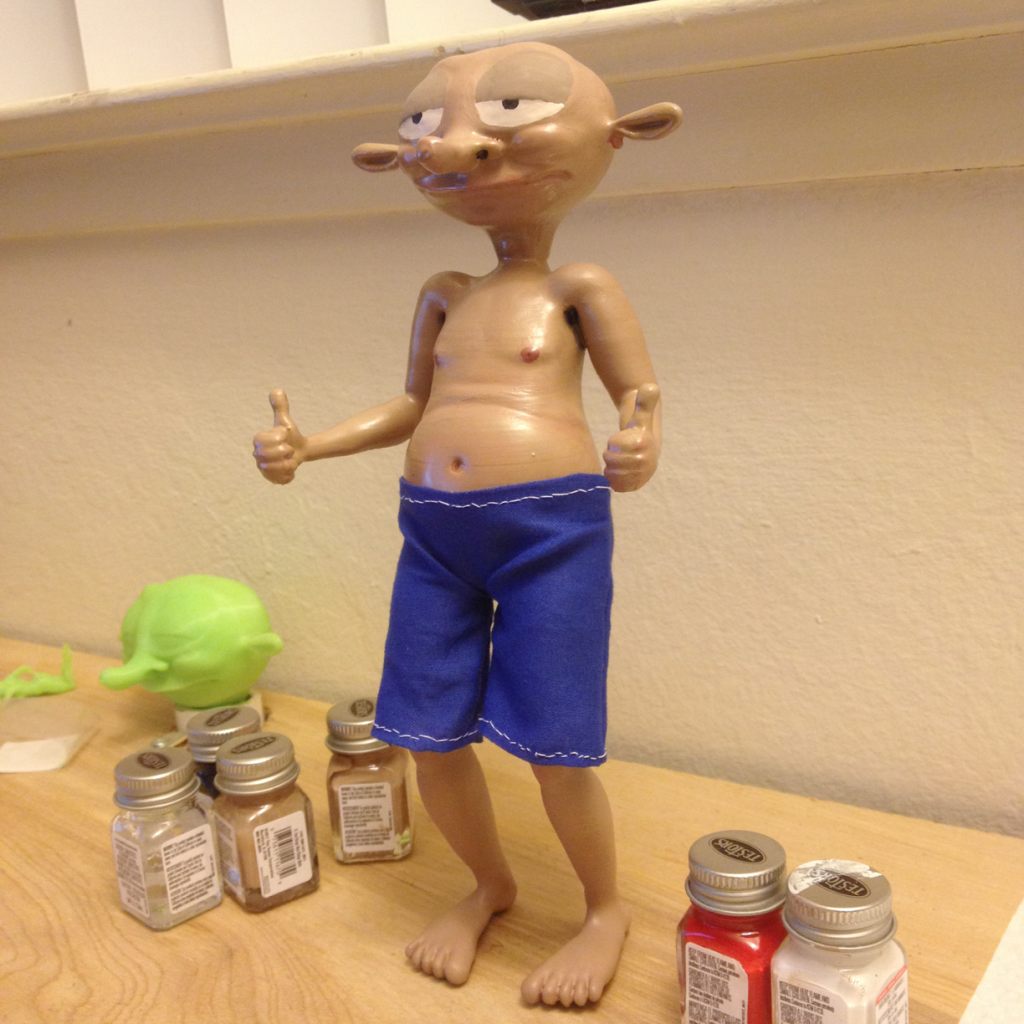 Below are a few more shots of the project. I took them in my kitchen for lighting purposes, and photoshopped out the messy background.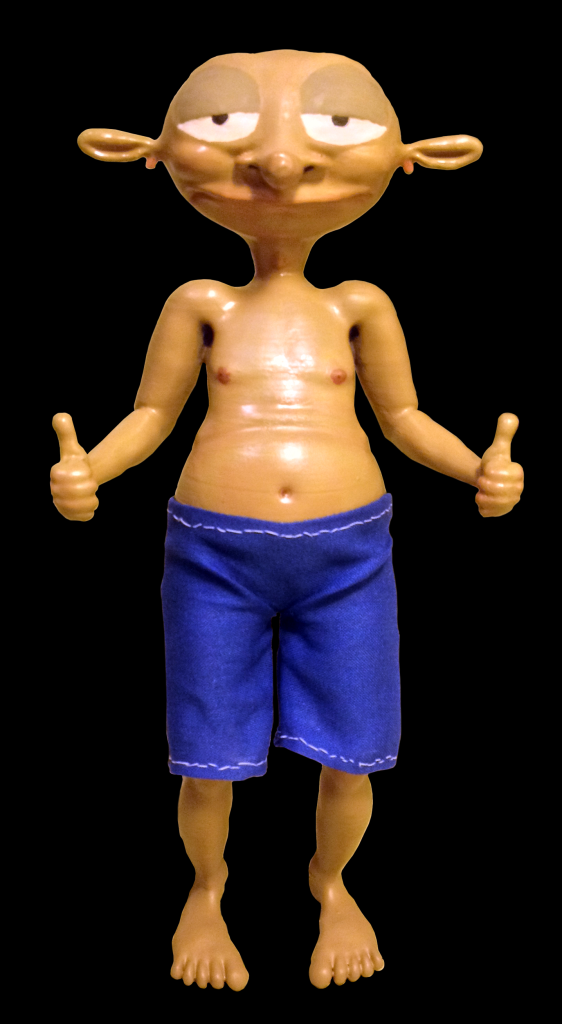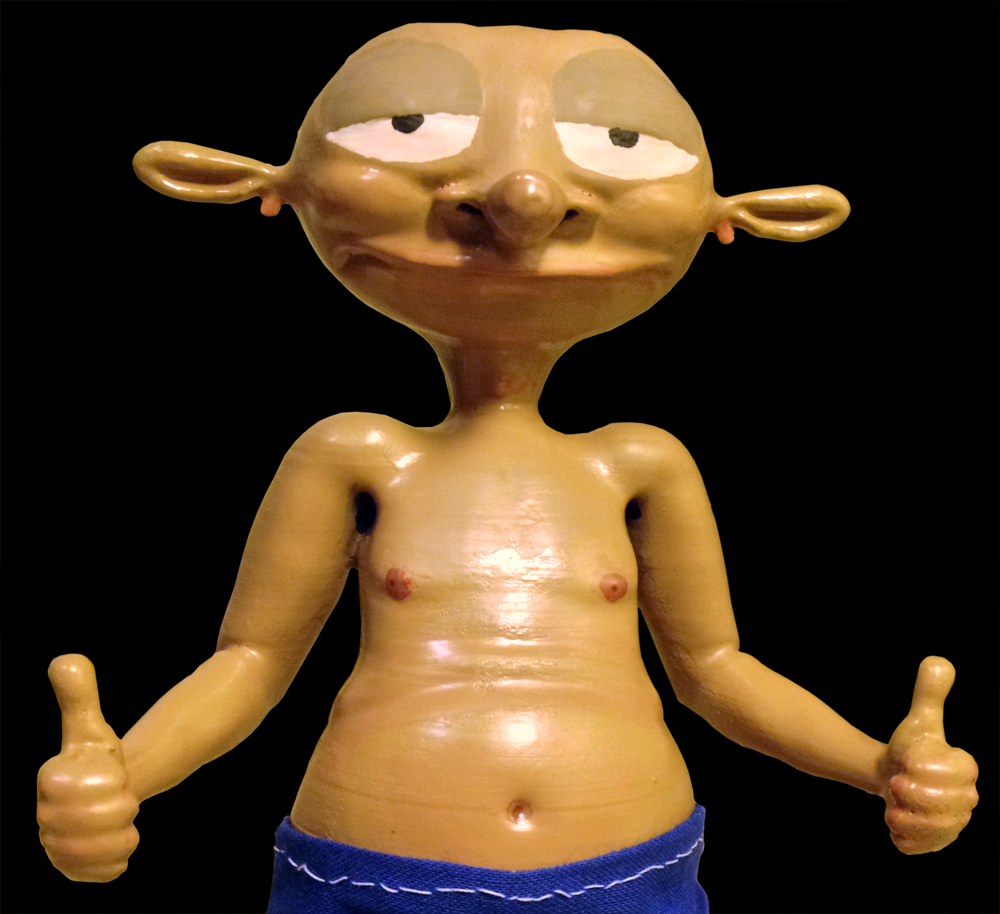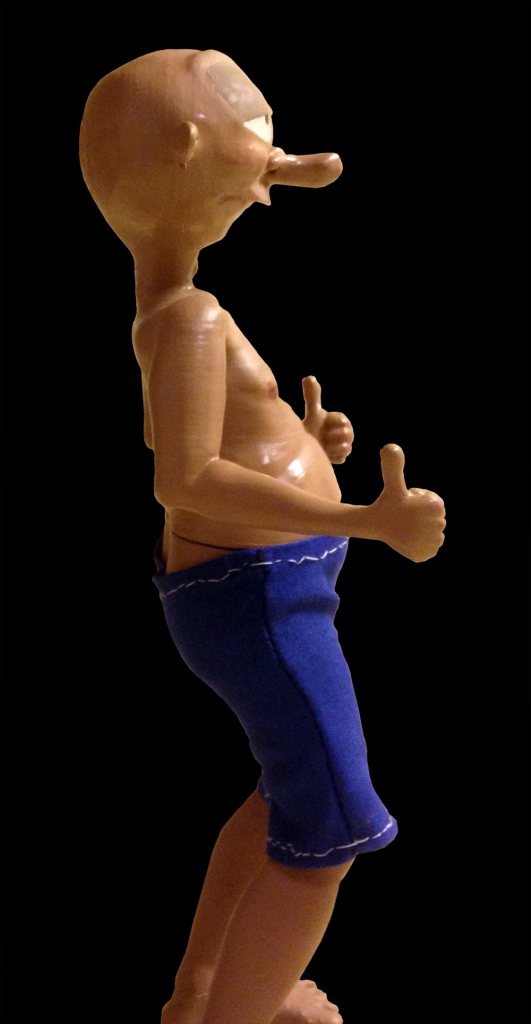 Overall I had a lot of fun on this project. I got to practice ZBrush – a program I'm very excited to learn, that feels empowering. I got to complete a project with my new 3D printer, and even learn how to sew simple patterns, though as you can see from the side view the back needs a little work. I already have some graffiti characters modeled out that I'd like to print and paint, so this definitely isn't the last.
January 26, 2015 at 11:36 am | Art, Urban Ex Articles