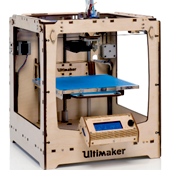 I've wanted a 3D printer for years… almost four years if I recall correctly. The day has finally come. My coworker gave me a heads-up that her friend was selling her Ultimaker original. I made an offer and took home the machine. I wasn't planning on buying a 3D-printer this holiday season, but I couldn't pass up a good deal.
This being the first 3D printer I've owned and used I won't be able to compare it to other devices, so this review will probably be pretty biased. But so far, the quality of the machine exceeds my expectations.
After I got it home, I wanted to make sure that it worked ASAP. I expected a difficult session of hacking and trying to get things to play nicely… thankfully I was wrong. I downloaded the official app, called Cura, from Ultimakers webpage and it immediately installed the driver, recognized the printer, and guided me through a self-test sanity check on the machine. After I verified my second hand purchase was in working order (at least for the self test) I decided I'd try to print something. I checked youtube for some pointers, and picked this nut-n-bolt set from thingiverse: http://www.thingiverse.com/thing:387266
I wanted my first print to be from a known-good model, so if anything wen't wrong I could assume it was the printer. The Cura software that is designed for Ultimaker was easy to figure out – almost too easy. Again I was expecting something way more complicated. Though it does have an advanced settings, I didn't need to use them on my first try. Soon my model was exported to my SD card, and printing on the printer.
The Ultimaker Original has a control panel (it calls it the 'controller') that has a screen, jog wheel and single push button (also the wheel). It reminded me of my first ipod that was just a wheel with a button in the center. The menu was easy to figure out and I navigated quickly to "Print from SD Card" and chose my file. Without any extra fuss or user interaction the printer was off and printing:
It was hard not to be skeptical, but I kept an eye on the print job. Things were moving quicker than I expect, which was a pleasant surprise. Soon I had my model ready, and the quality was great:
Happy that I had a successful print, I decided to try a model I had previous made. Since I follow the Bay Area graffiti scene, a few months ago I decided to use z-brush to model a graffiti character from the area. Seen on this truck is "Oracle."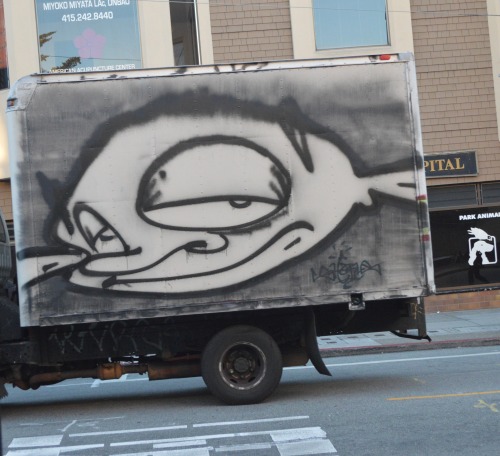 And oracle in zbrush: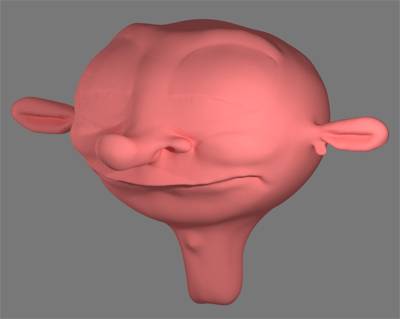 This time I set the print quality to medium, because it would shave 2 hours off the print time and it was getting late. I was also curious to see the different quality levels the printer had to offer. I started Oracle printing, and by the time it got around 30% I decided to step out for dinner. Just before we left, I noticed something was off: the auto-generated scaffolding designed for holding up his ears had gotten knocked off. Without this scaffolding, the ears would not be able to print correctly. Luckily the ears hadn't started printing yet, so I quickly got some tape and put the scaffolding back in place: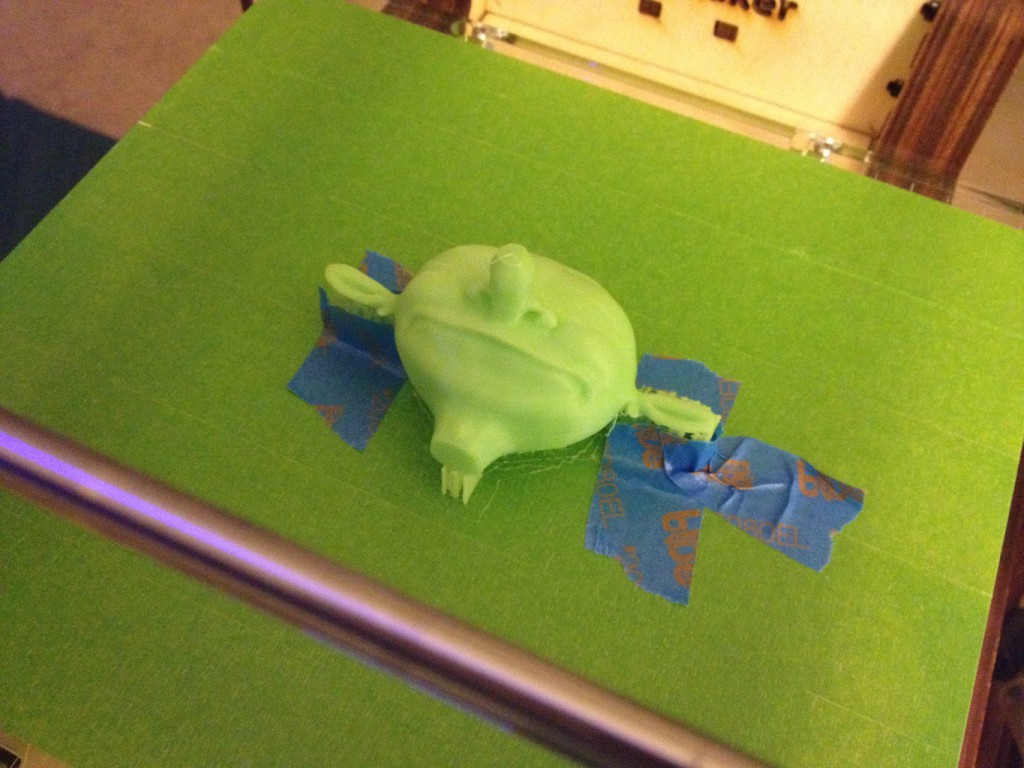 After dinner the print was finished. Despite the hiccup with the ear scaffolding falling over, I am pleased with the "medium" print quality. Next time I suppose I can just design my own scaffolding into the model, as the auto generated stuff doesn't work to well.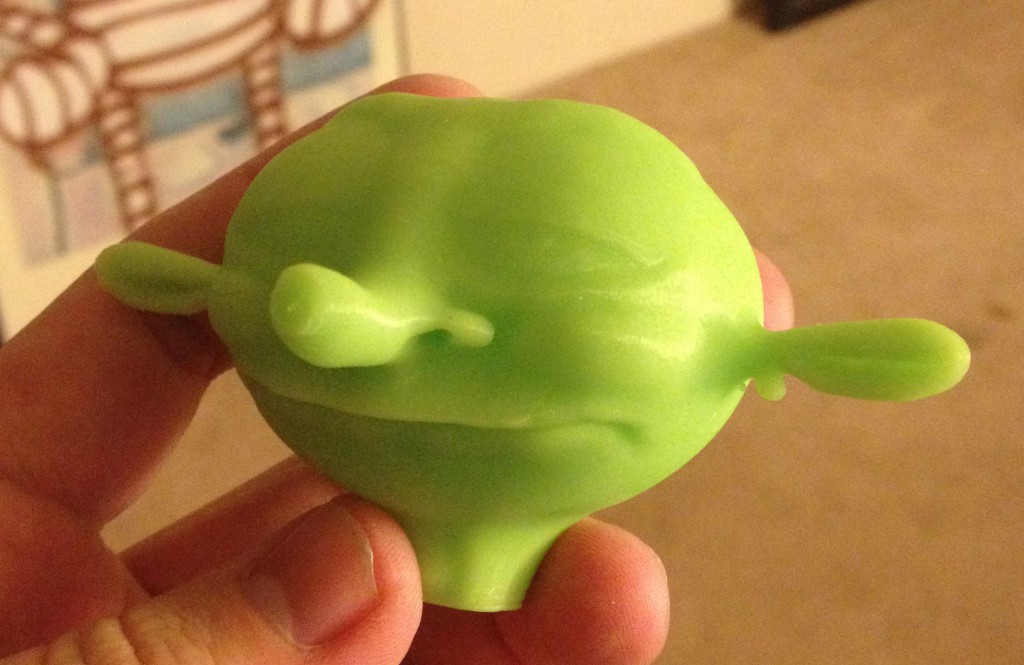 Over all I only have a few 3d prints under my belt (others not shown here). I am very pleased with the Ultimaker Original – and can only imagine the quality of the Ultimaker 2. I'm still new to the world of 3D printing, so I'll update this article in the near future.
December 15, 2014 at 4:06 am | Technology Reviews, Video