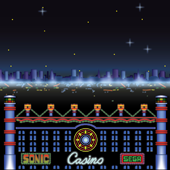 For a recent project, I designed and modeled a 90's era Sonic The Hedgehog pinball machine. I rendered it in Blender, but I also made it a functional game in Unity.
Part of my design / project goal was to make all of the graphics: 2d and 3d, myself. Ultimately a couple images from the internet slipped into the final build, but I did stay true to my goal as much as possible. Part of designing the 2d graphics was practicing my Illustrator vector graphic skills.
Below you'll find a series of images with the original game graphics as reference and my custom vector interpretation below, inspired by the original artwork.
I really enjoyed learning and getting better at Illustrator, so this project definitely put my skills to the test and leveled me up.
We'll start with some of the backgrounds. On the final pinball machine, the sides of the cabinet were decorated with artwork drawn from four Zones in the original Sega Genesis titles.
The first background was inspired by Emerald Hill Zone from Sonic 2. Below you can see the original Sega graphics: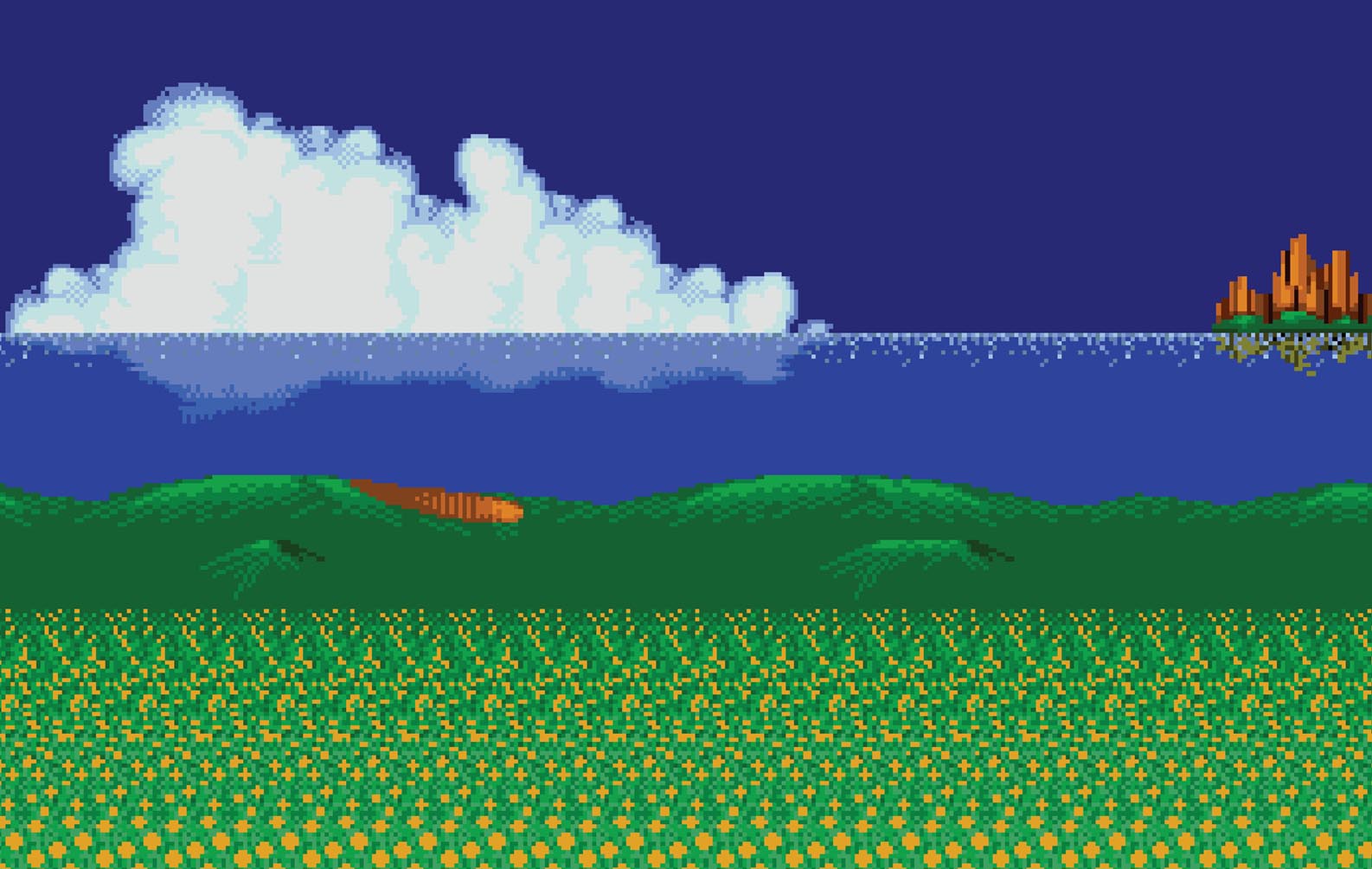 My Vector version: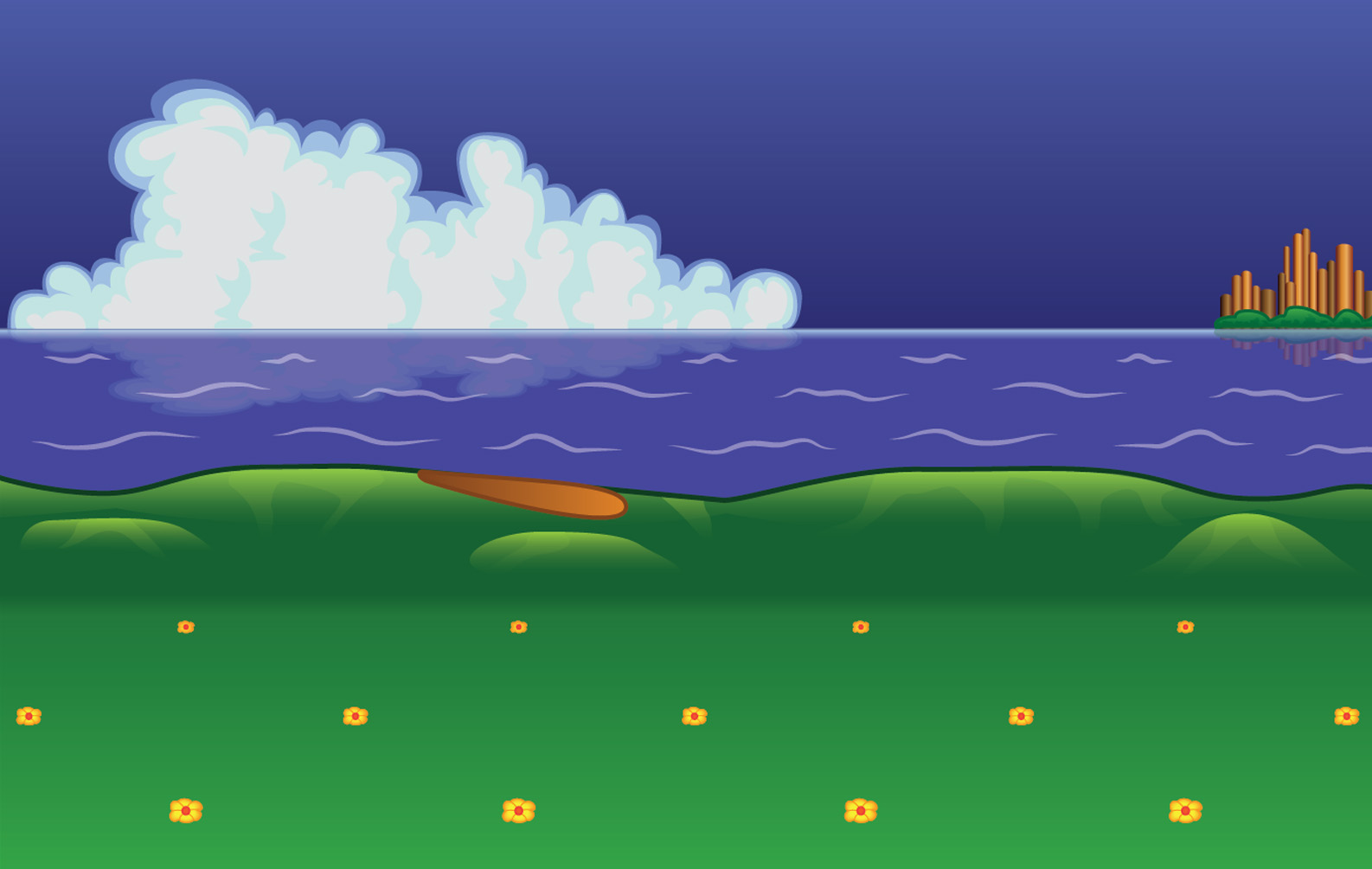 Next I designed the background from Casino Night Zone, which thematically fits with the back-left corner of my pinball machine. Here are the original Sega graphics: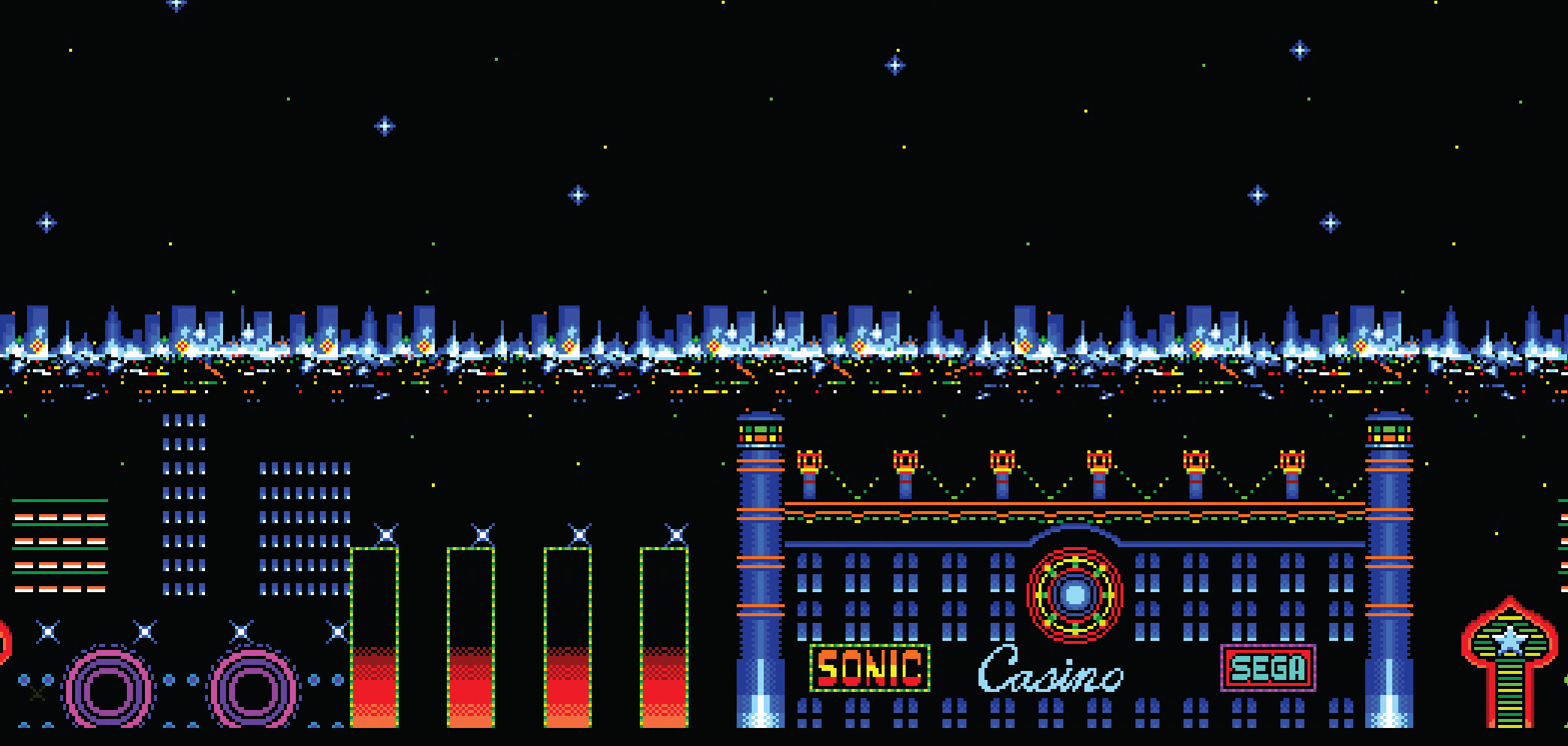 And my vectorized version: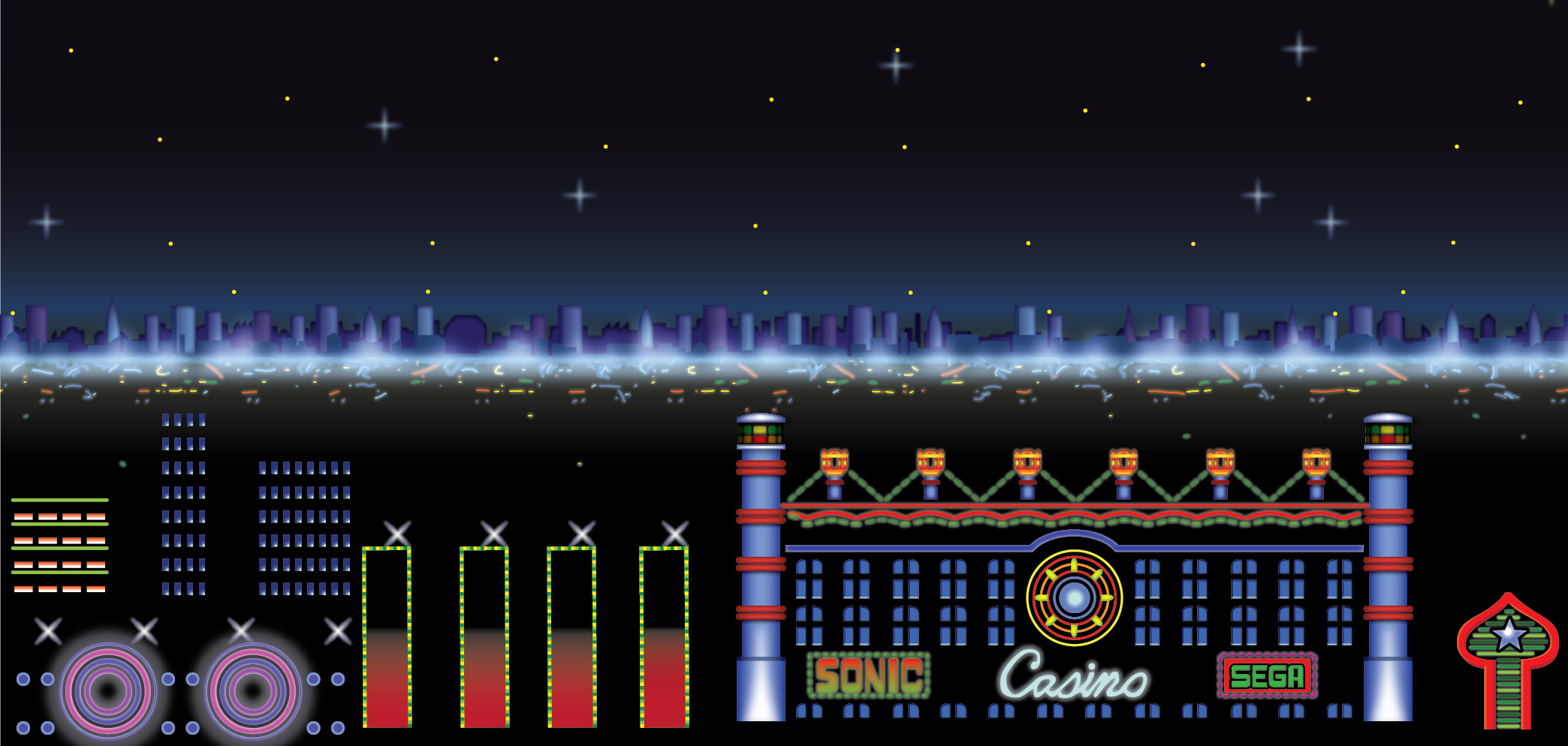 The next Zone to master was Marble Zone from Sonic 1. The original graphics below: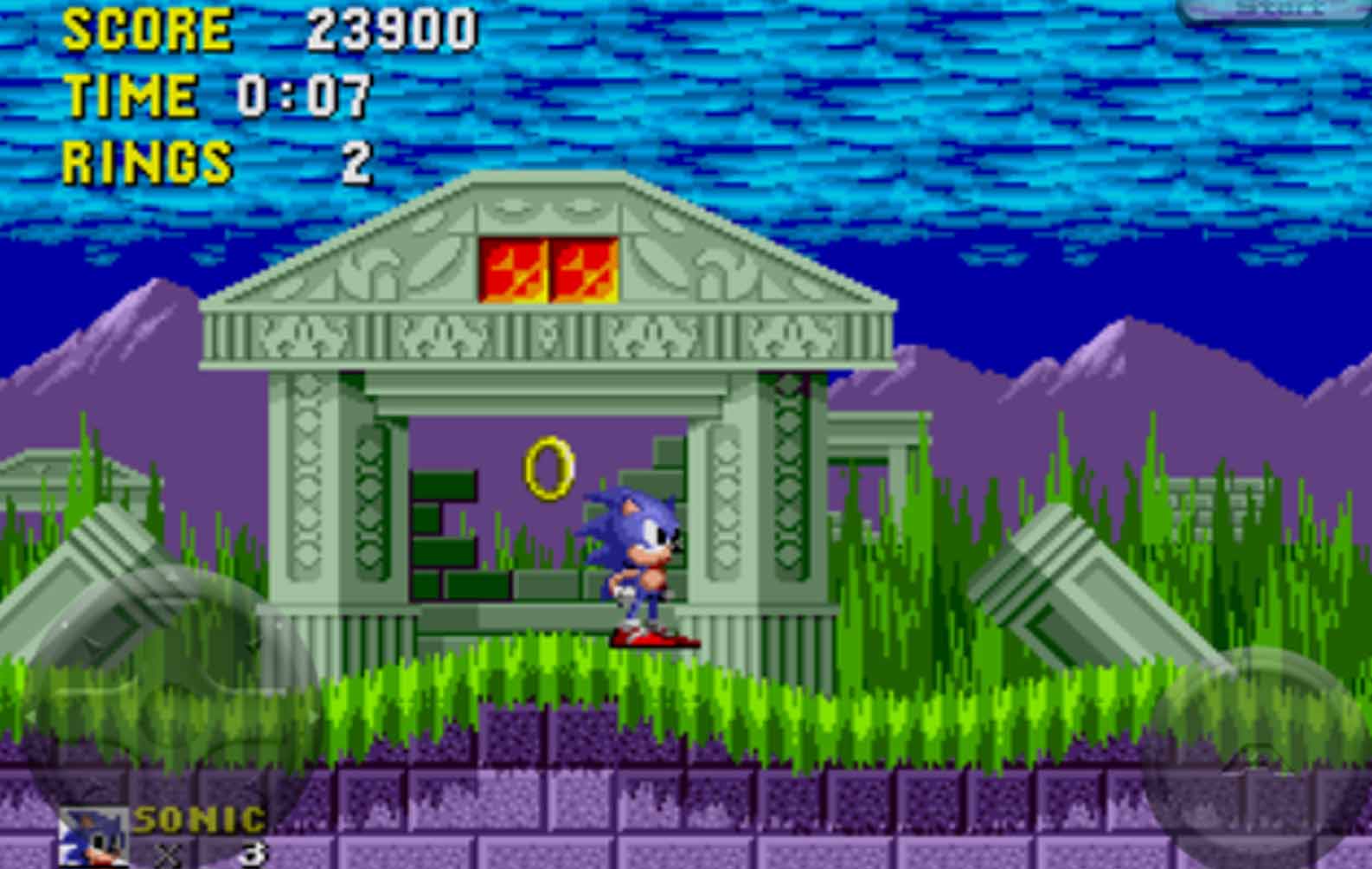 I didn't have very many reference shots that were good to work with, so my interpretation below was an amalgamation of various reference material I found online: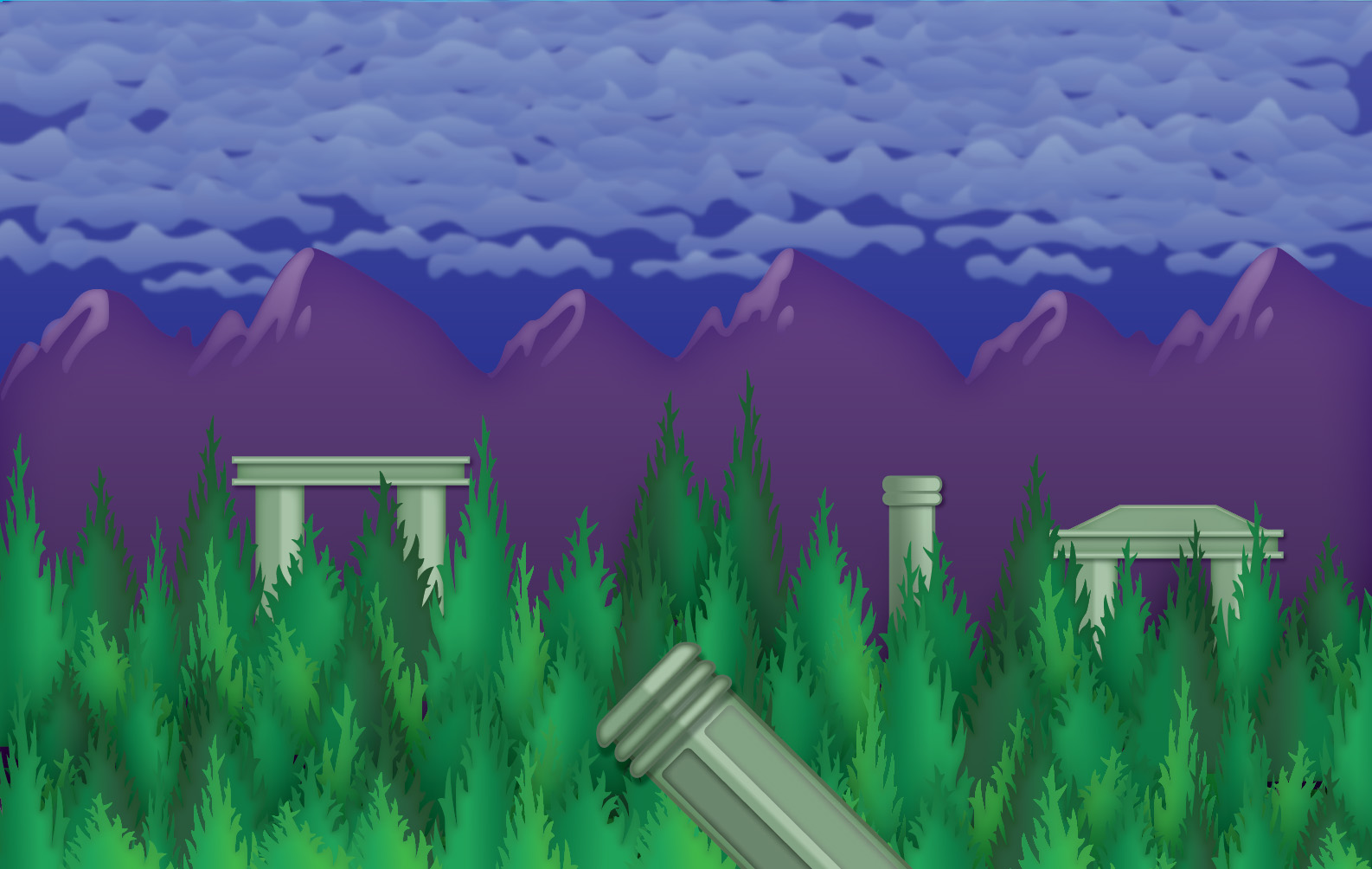 Finally, I was inspired by the above-water sections of Hydrocity Zone in Sonic 3. Below is a shot from the original Sega graphics of column and arch areas in Hydrocity Zone: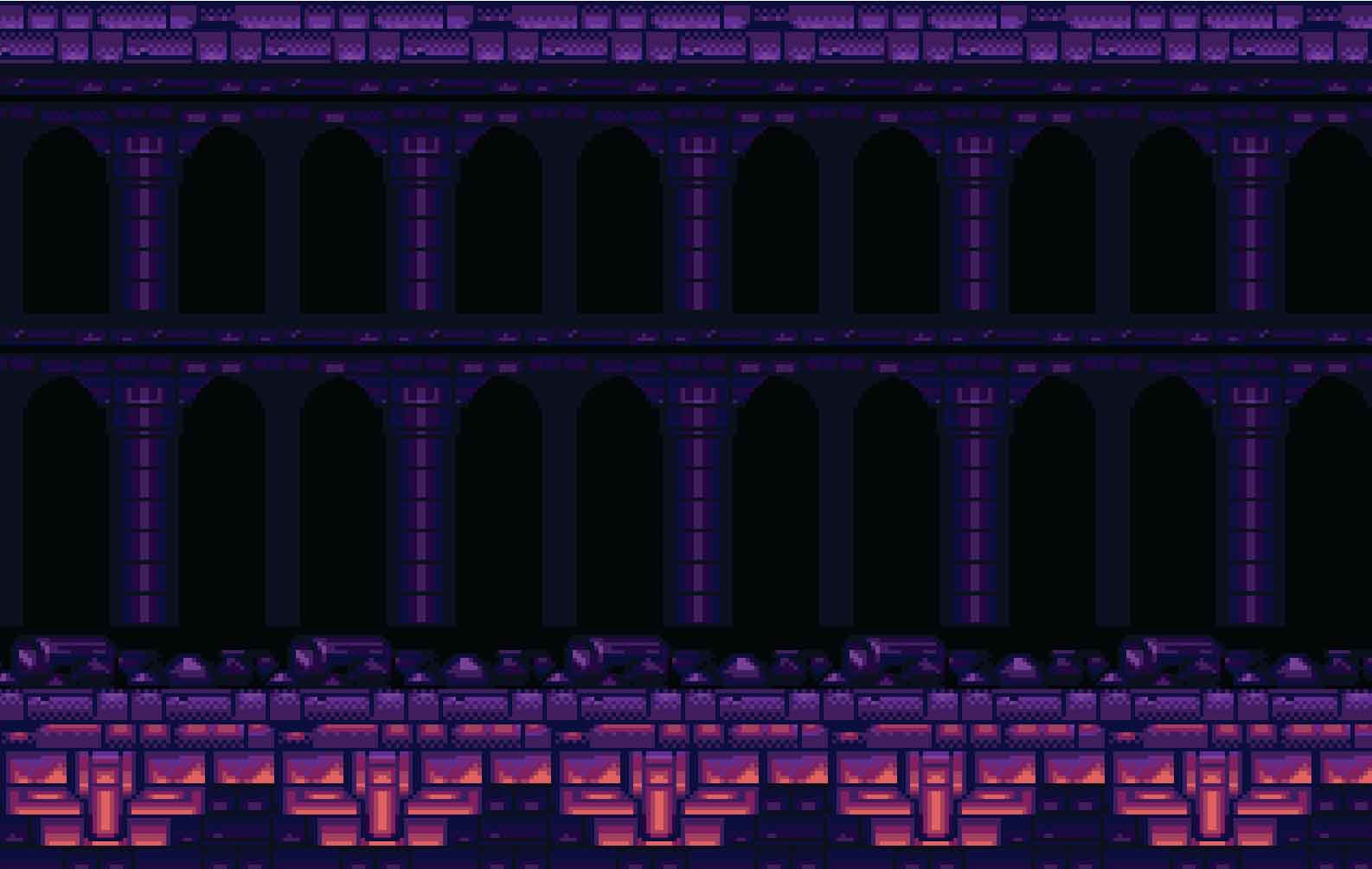 Getting the neon-pink gradients on the lower stones was tricky but fun in my vector take: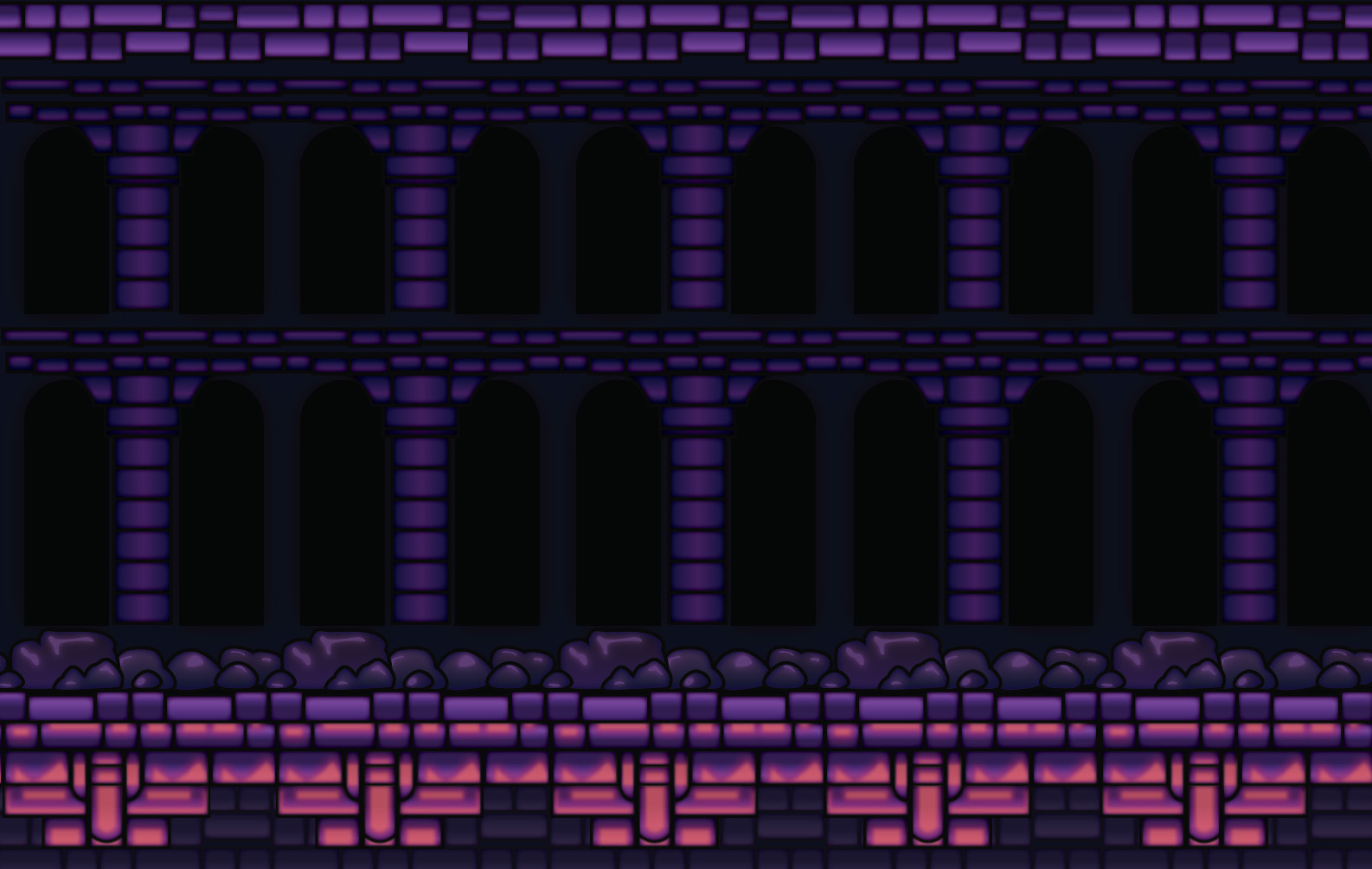 For the actual Pinball table itself (and not the background walls), I needed some custom textures as well. In the Casino night are I based my "Tails" tile pattern around some actual background sprites from Sonic 2: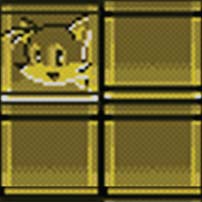 Note that, Tails does actually appear as a background tile in Casino Night Zone, and since the skill shots and Tails "Toy" in the pinball machine are centered around the Casino area, it was fitting to use the Tails portion of the background tiles for this area. I vectorized it as such: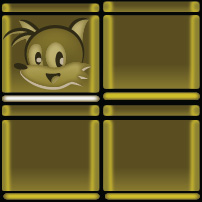 I wanted the tiles under Robotnik to be cold and mechanical – I figured the tiles from Sonic 1's "Scrap Brain Zone" would be fitting. A portion of the original graphics look like: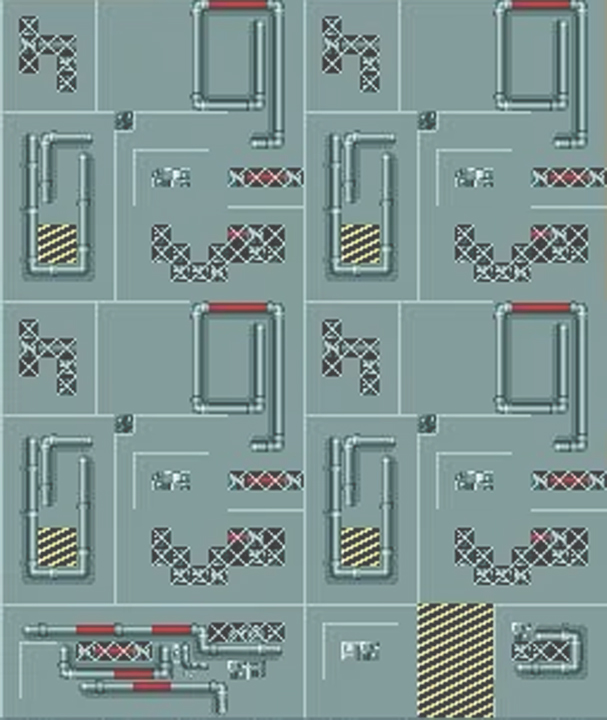 After a couple hours, my 100% vectorized interpretation is: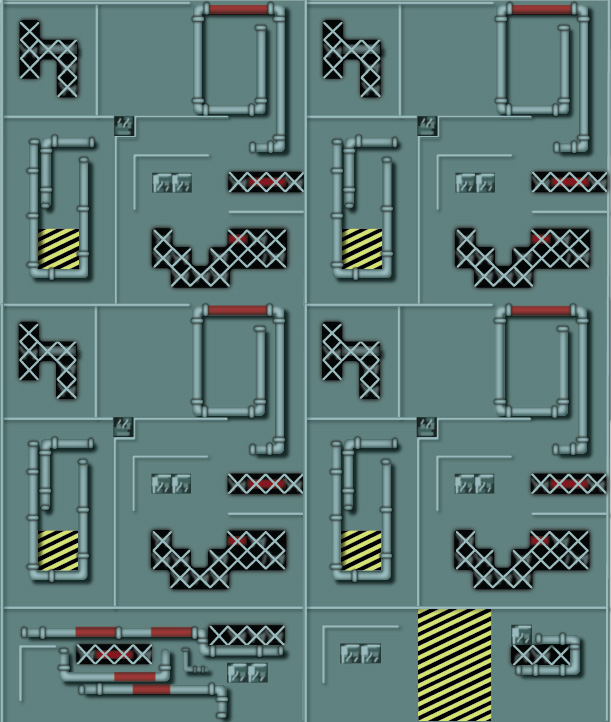 At the end of every "Act 1" in a classic Sonic game, Sonic runs by a spinning "Goal Post" sign. In Sonic 2, the original sprites looked like this: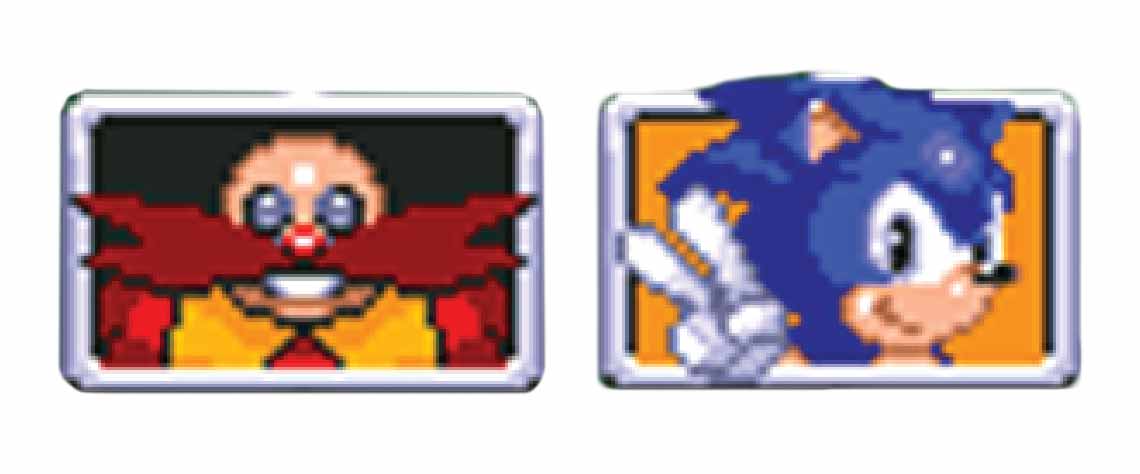 With my vector make-over as such: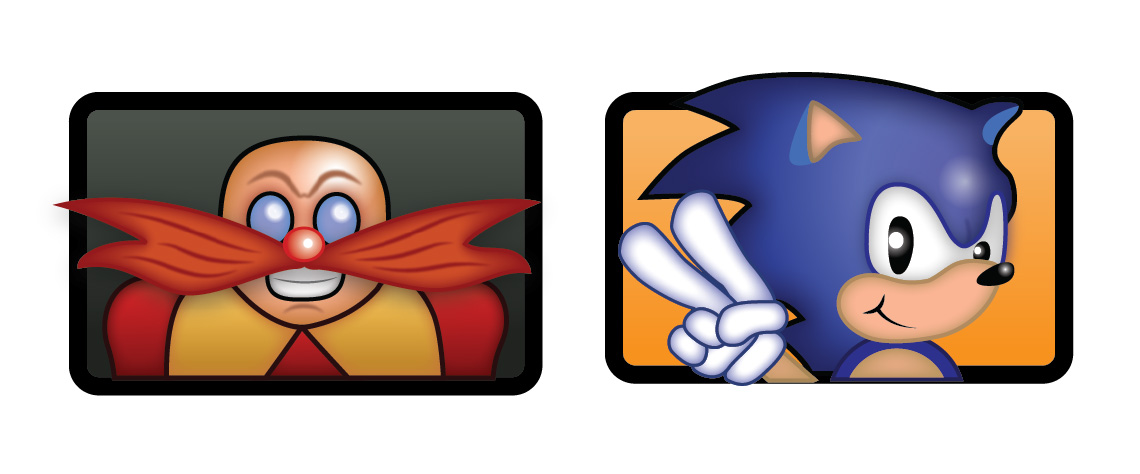 For various drop-targets and slingshots in my pinball machine, I needed some custom graphics for Sonic's traditional "Badniks." I chose some of the more iconic enemies and vectorized them to use around the machine: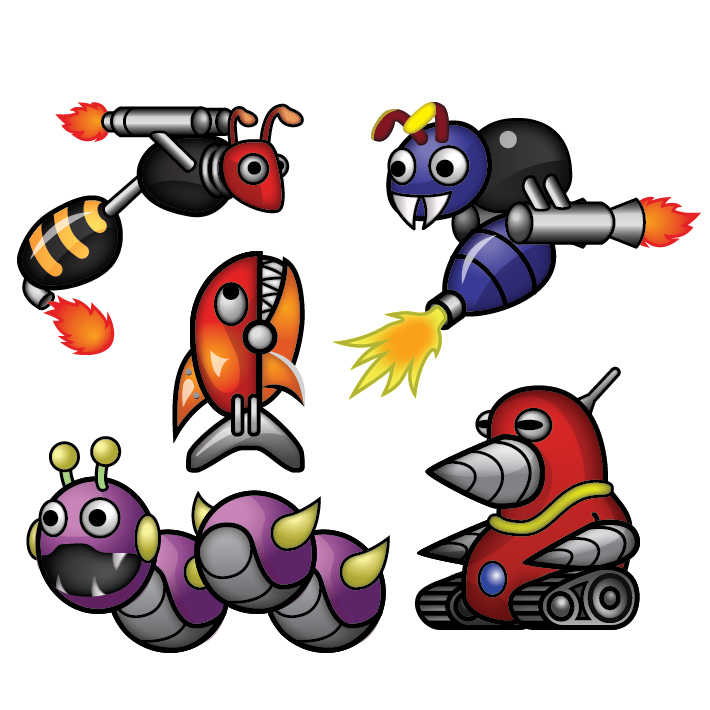 Of course, there were various other elements I needed to make textures for. While I think it's out of scope to include all of those texture-remakes in this post, a couple of the graphics I'm more proud of are the log-bridge log and grass texture: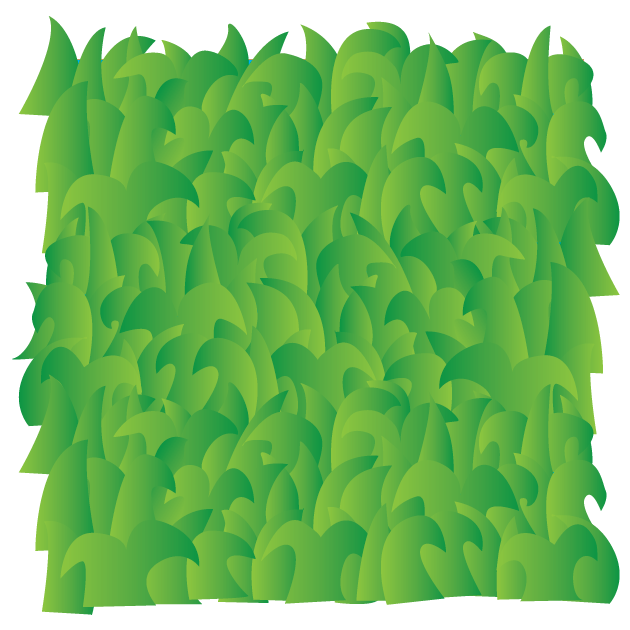 Originally I had borrowed a vector log graphic and pixelated grass texture from Google images. But my goal was to make as much of the artwork for this project as I could. So I eventually replaced them with the above interpretations. I don't have "before" shots because these weren't borrowed from the original Genesis games. I free styled the log to look like a log from Sonic 2's log bridges. I free styled the grass as well, with no particular reference. In Photoshop I made the grass texture loop seamlessly, and blended in a checkerboard pattern.
Finally, I took all the components I made separately for the backgrounds, badniks, goal post spinners, and etc., into a final "Backbox" image for the pinball machine. Below you can see how I combined the background from Marble Zone, the clouds from Emerald Hill, Sonic from the goal post spinner, Grounder, Buzzer, Buzz Bomber, and Masher from the Badnik's into one "Title Screen" image for the backbox of the pinball machine.
I also drew a Sonic 1 style vertical loop, adjusted Sonic's hand to be holding a Pinball, and added meteor-like pinball's falling from the sky in the background. The "PINBALL PANIC!" text was free styled in Illustrator from a font I imagined to be appropriate. I made the "PANIC!" letters have a wobbly path to imply anxiousness… (read: panic). To fill out the bottom I put some decorative flames.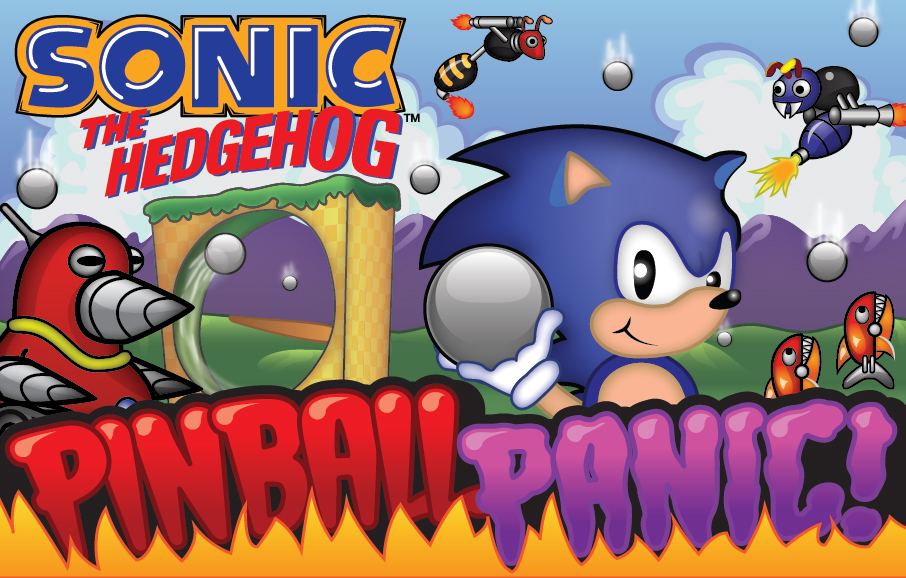 Overall, this project not only pushed my Unity and Blender skills to new heights, but I'm proud to have leveled up at Illustrator as well.
December 17, 2018 at 11:46 am | Art