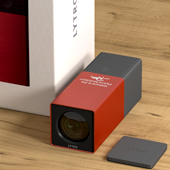 I've written about the Lytro Light-field camera I was given for Christmas previously, but this time I'm rendering it instead of reviewing it. Although the geometry for the camera and it's box are pretty simple, I decided to render this more as a test of materials. The red speckled aluminum, the textured rubber grip, and even the different types of paper on the box were  interesting to try to render.
Although I'm happy with how the camera came out, I think I enjoyed my work on it's cardboard box the most. If you look closely, the image-parts on the all-white box are actually slightly reflective. The rest of the white box is mostly matte, and the parts where the paper is torn is SUPER matte. I made a pretty complex shader for it, using a reflective map to control essentially two different shaders, one for the colored parts and one for the white parts. The texture for the box was made by taking photos of all six sides of the real box, normalizing them, and hand-stitching them together. When I defined a seam on the mesh and unwrapped it, it fit almost perfectly on the texture I made beforehand.
The camera's aluminum took a while to dial-in, but eventually I found a good mix between specular and diffuse. The screen on the rear of the camera came out perfect. It has a black bezel around the actual devices screen, which is slightly lighter and inset. Even though the entire back of the device is covered with a glass material in Blender, it reflects significantly more where the screen is, rather than the bezel, just like in real life.
Anyway, here's a spin render and some pics!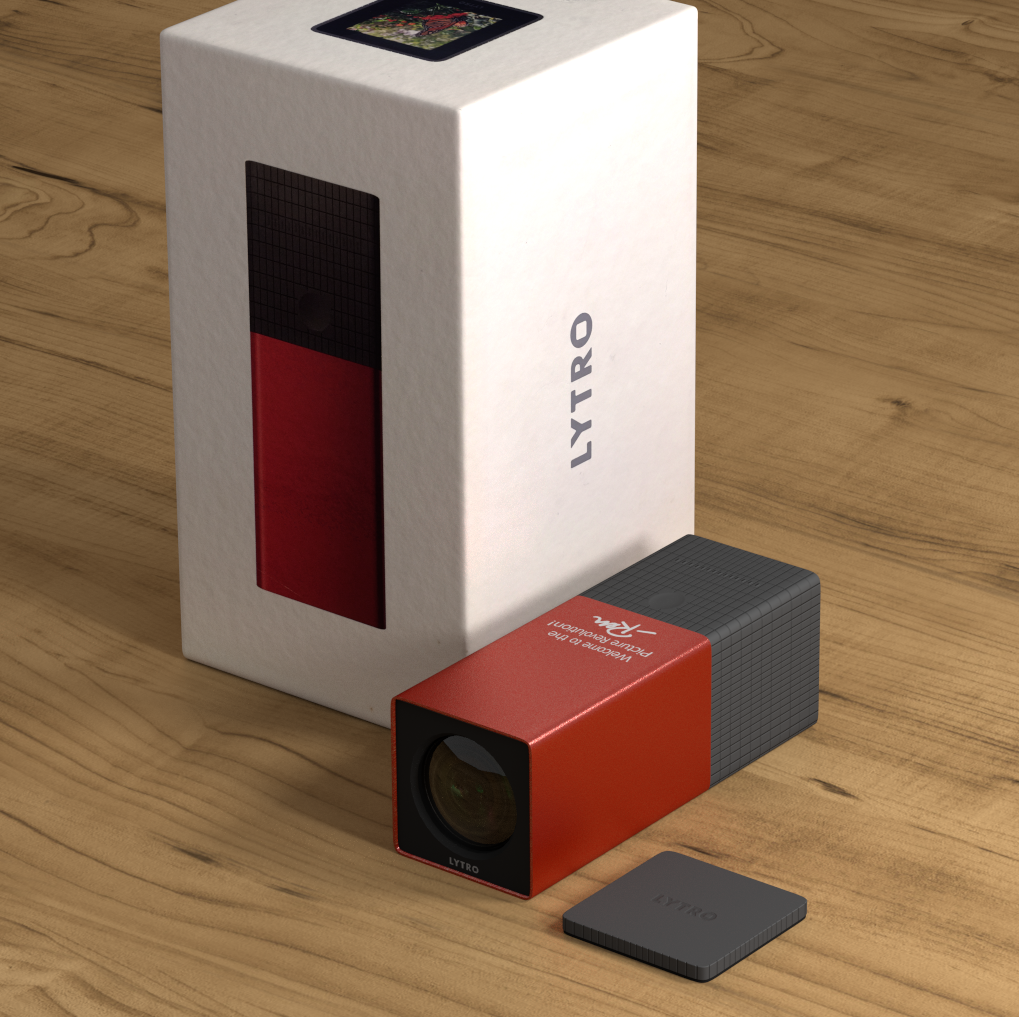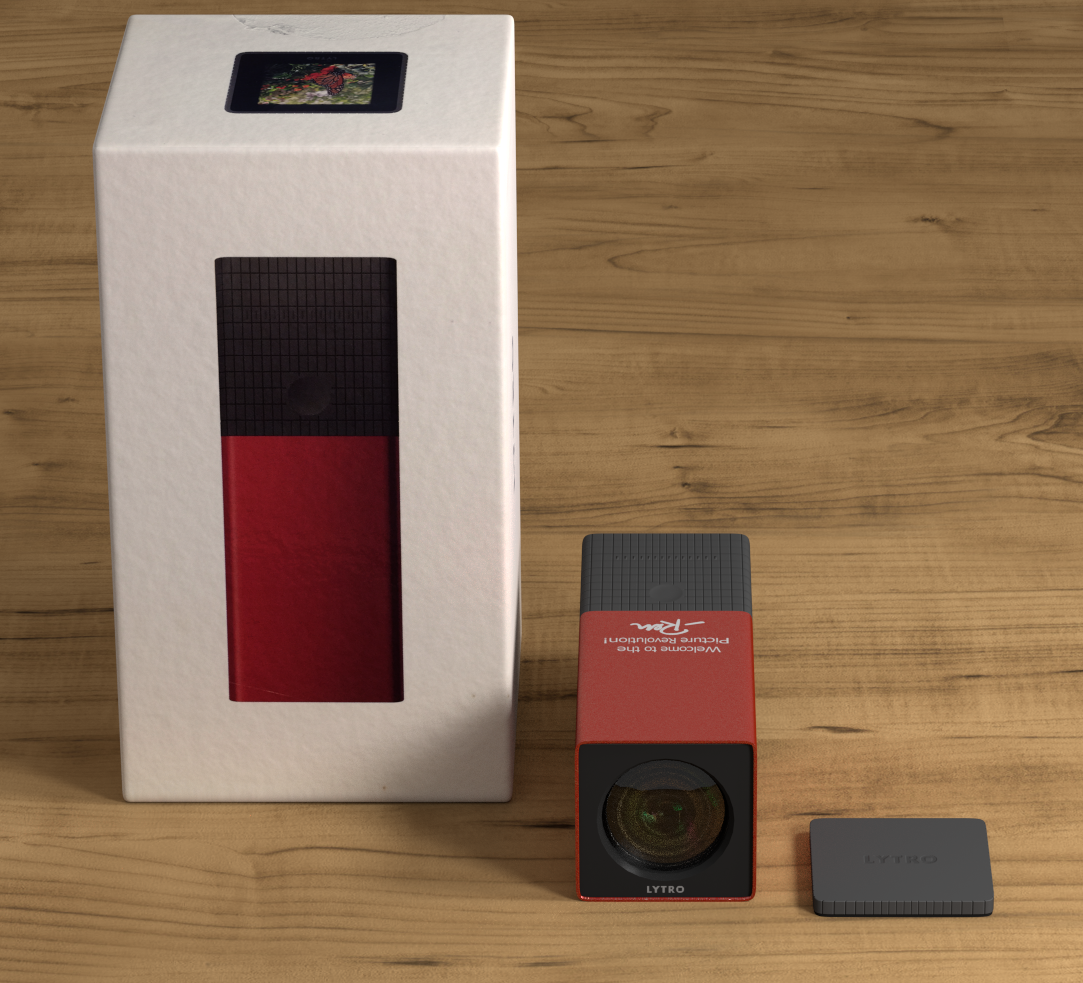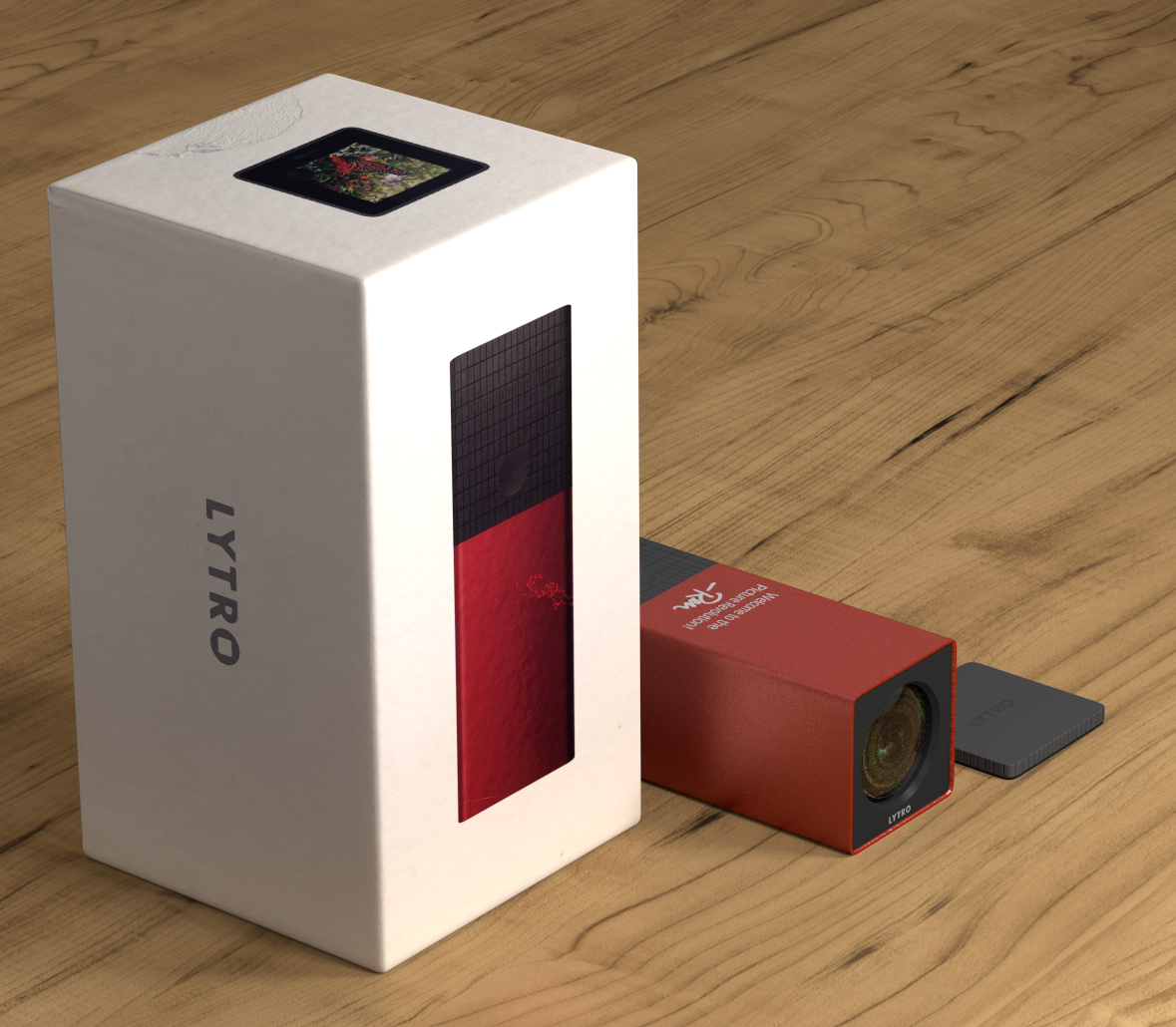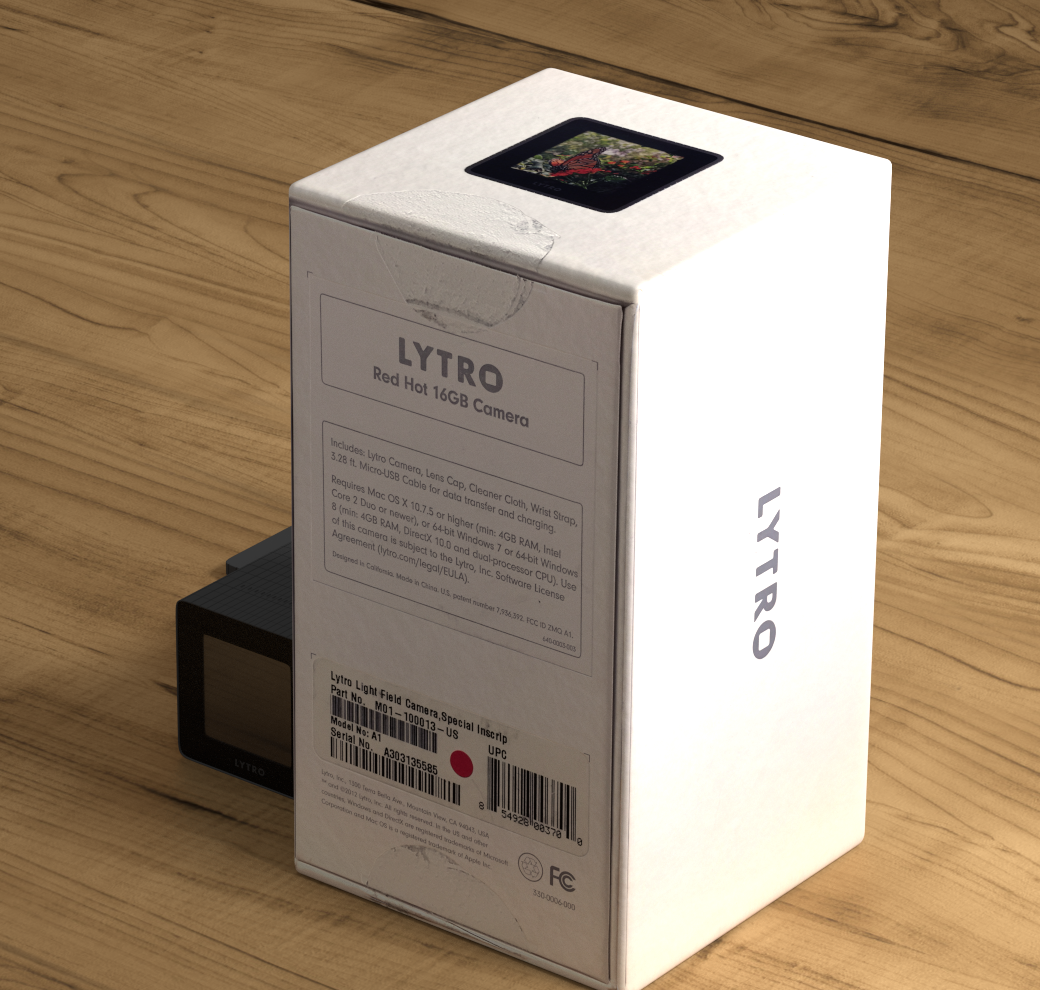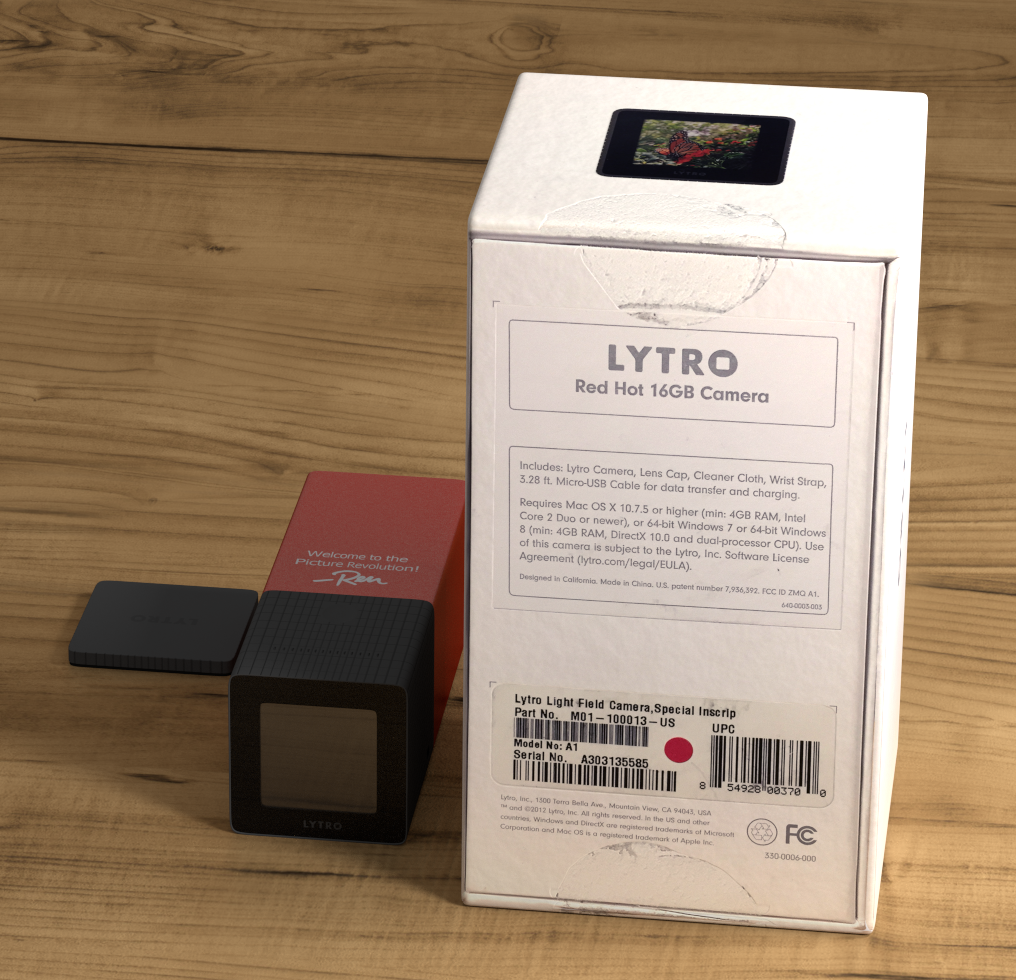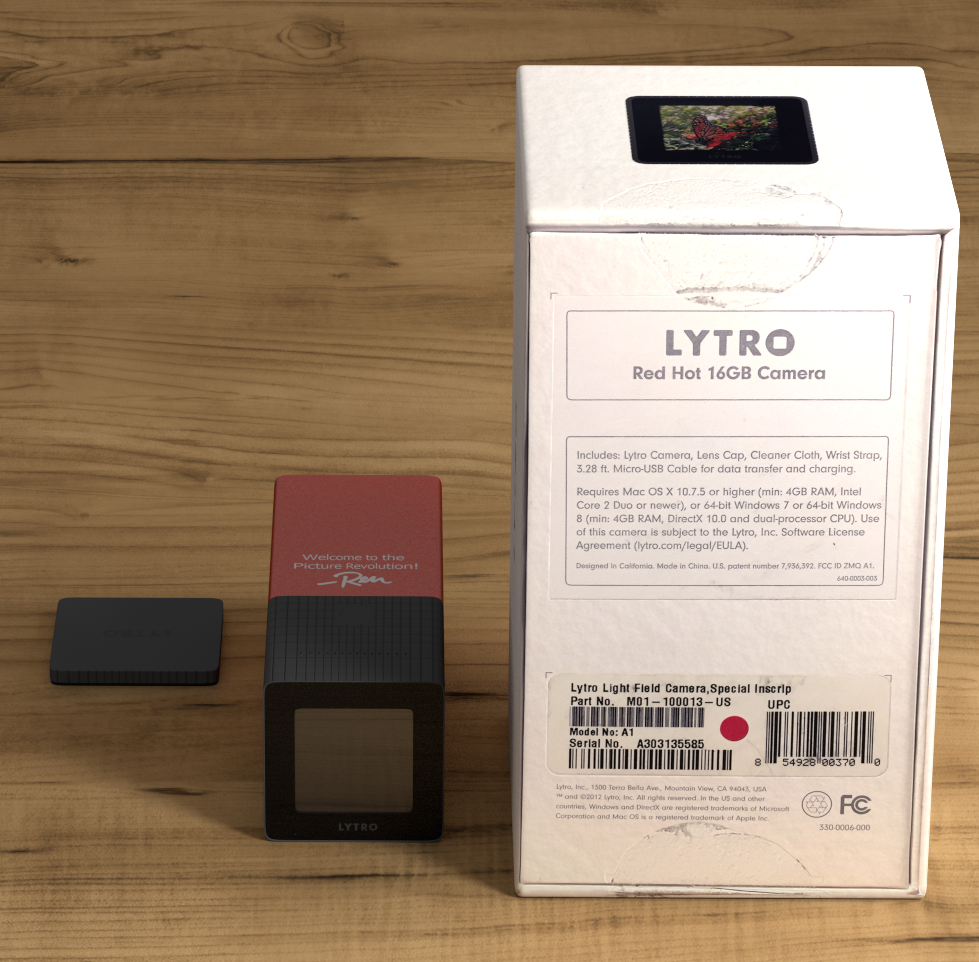 June 1, 2015 at 3:00 pm | 3D Modeling