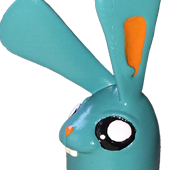 Last time I posted about 3d modeling and printing Pig Pen and mentioned that Mago would be coming up next. As a reminder, here's the painting of Pig Pen and Mago: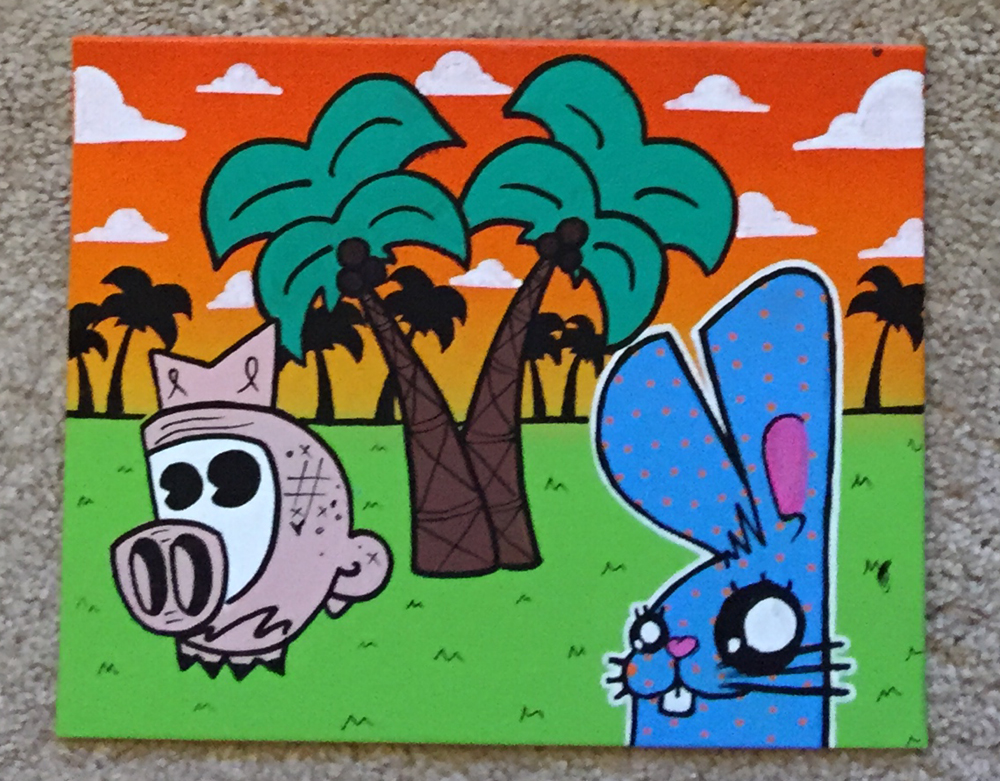 About half the modeling was done in Blender, and then I filled in details with ZBrush and sent it to my Ultimaker: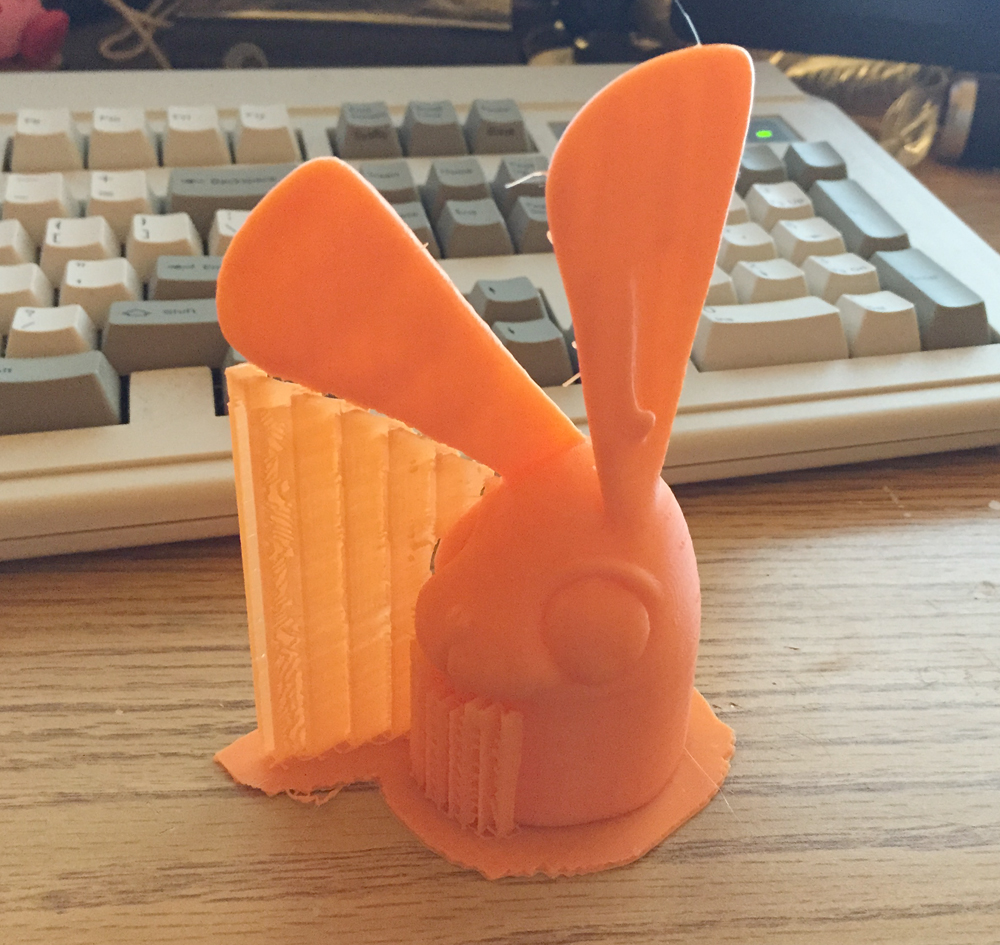 I looked all through Mago's instagram (@mago) and decided to use the following paint scheme; I mean, teal was an obvious choice and orange complements it nicely: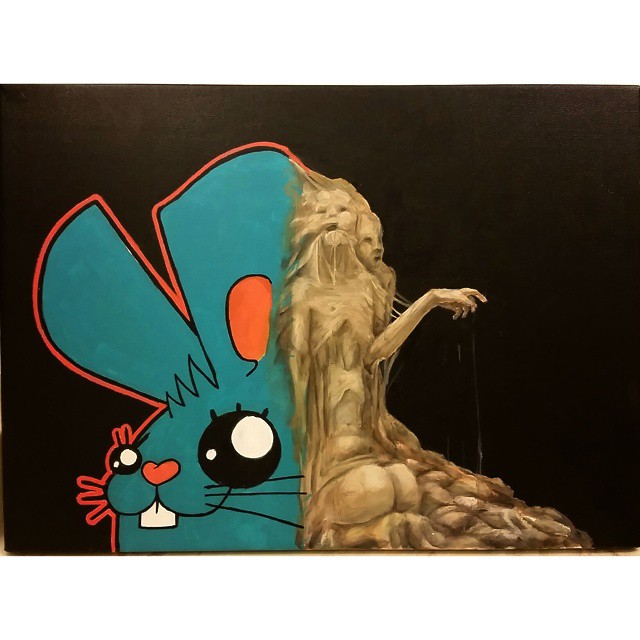 Almost done, but those unfinished eyes will creepily stare into depths of your soul you didn't know existed: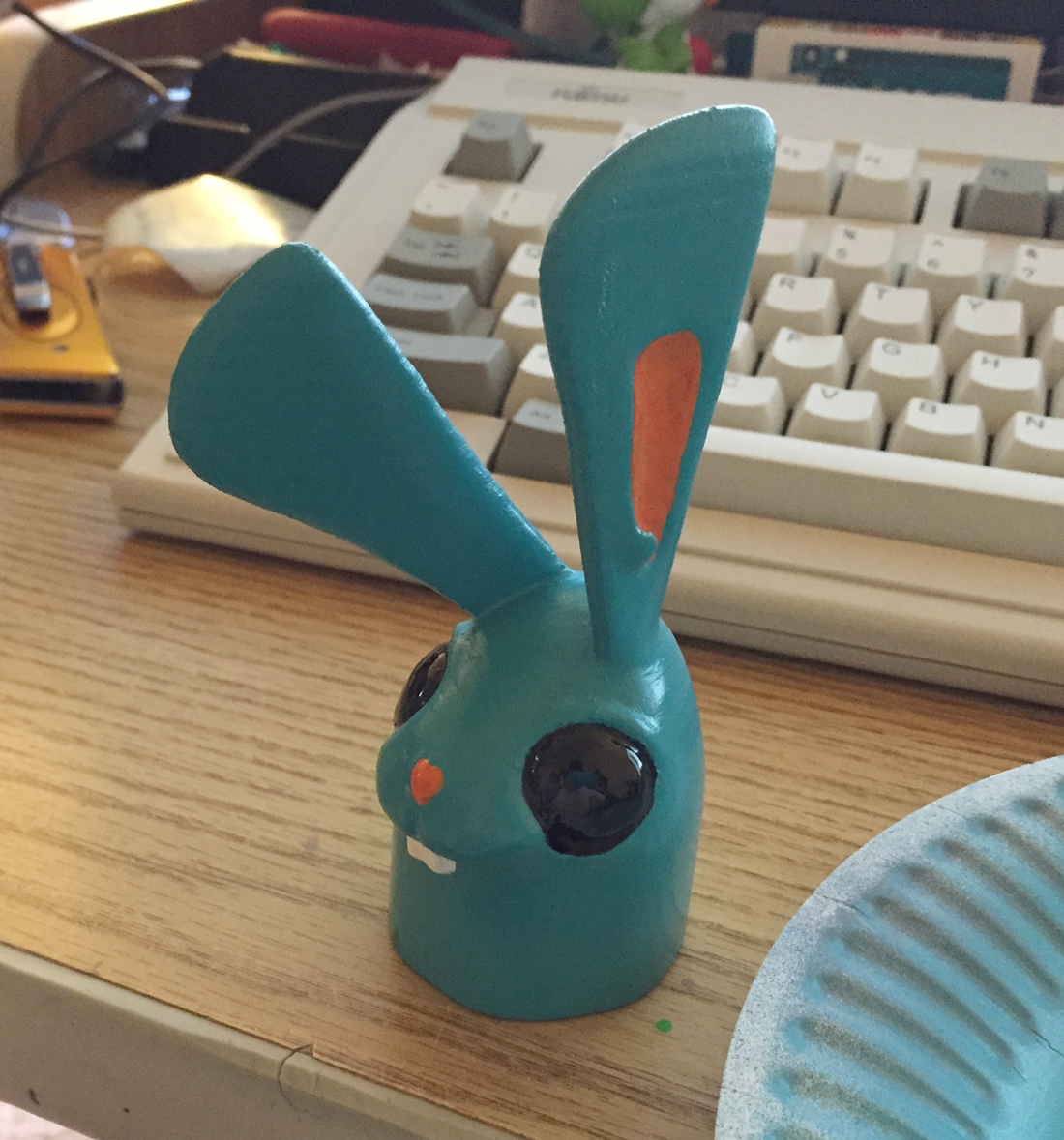 All done! (For now… I might want to add some fishing-line whisker later…)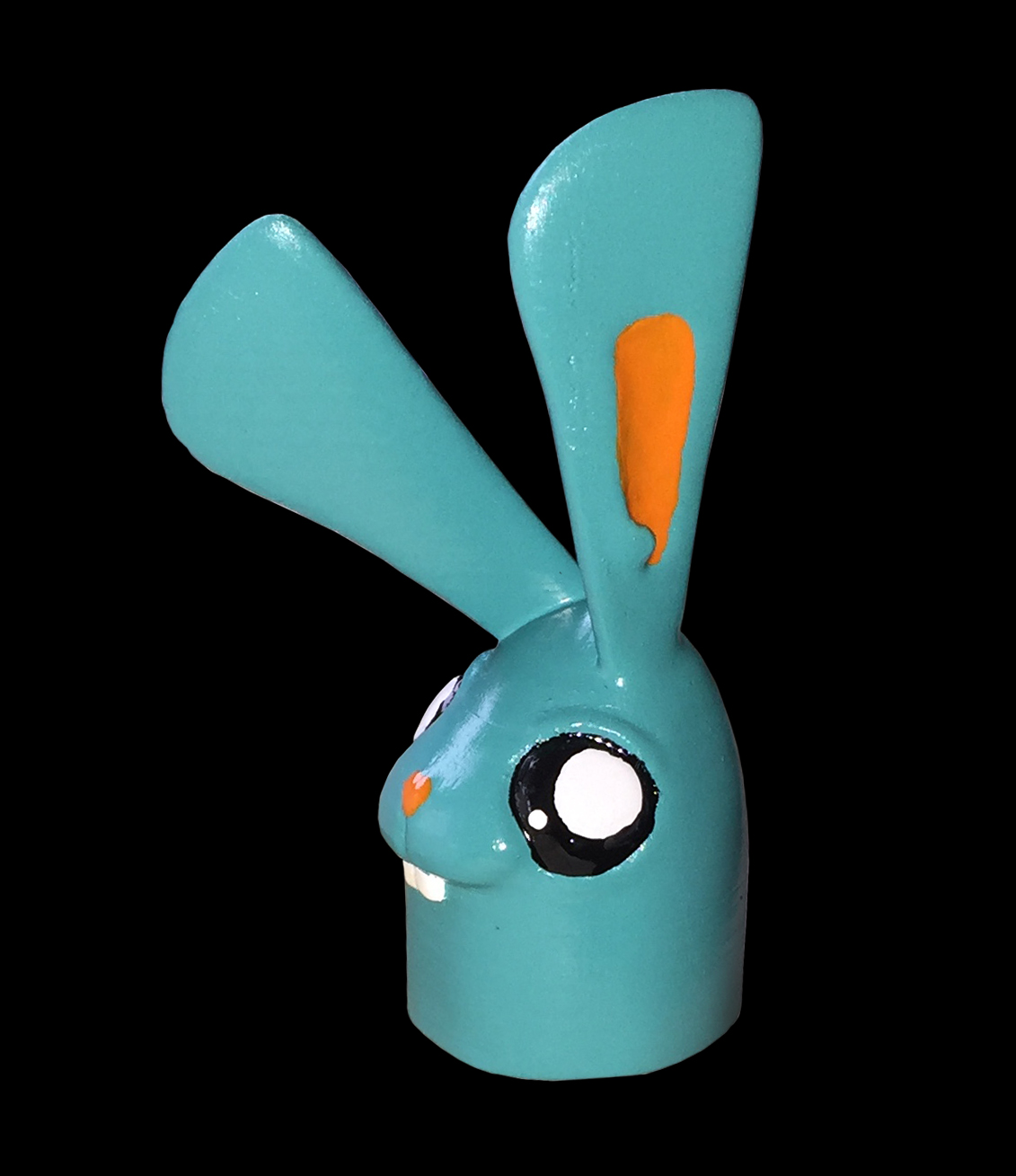 I decided to pose the buddies in front of my dvote piece:
I liked how my Instagram collage came out, since I posted both Pig Pen and Mago in front of the painting and they filled their spots almost perfectly!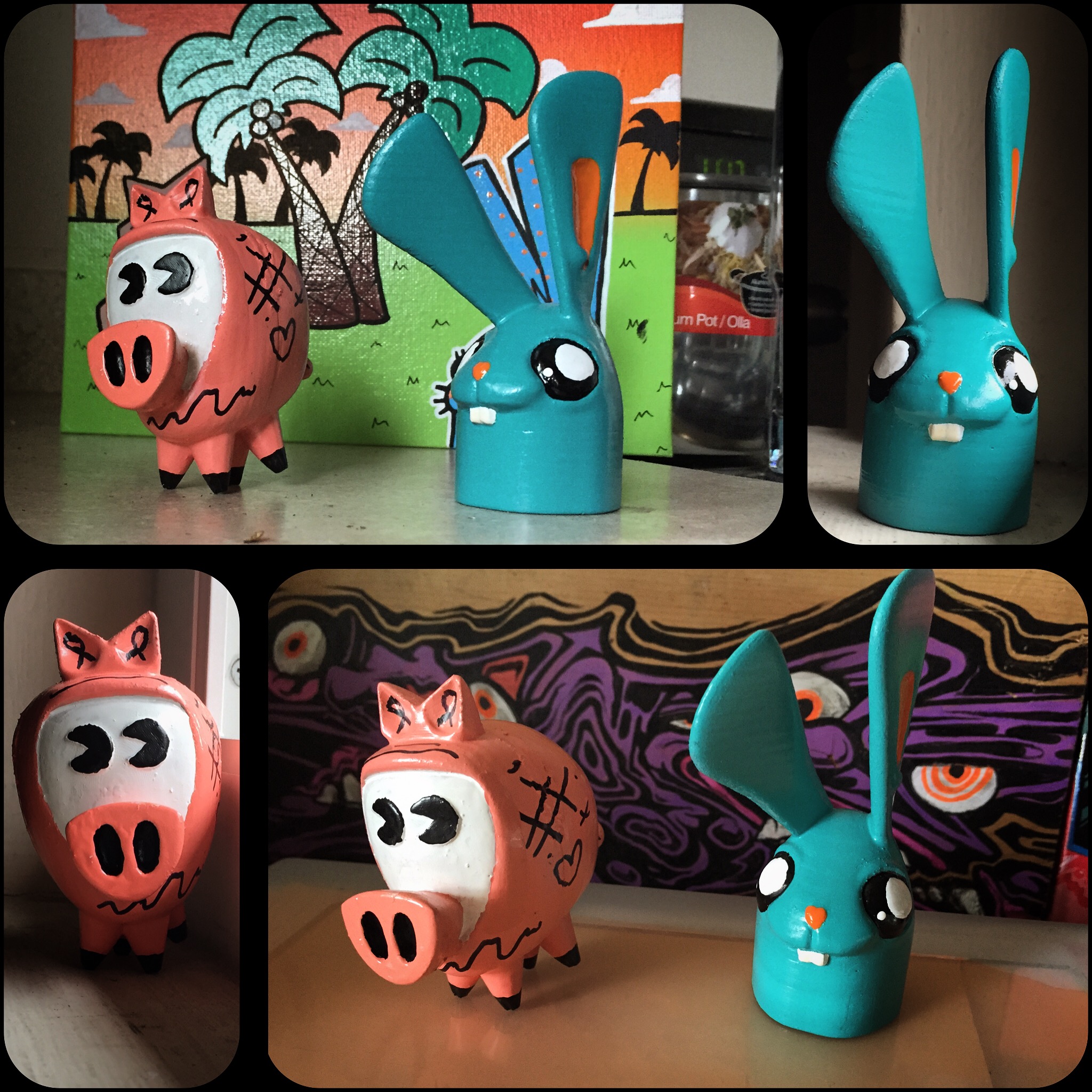 May 30, 2015 at 5:21 pm | Art