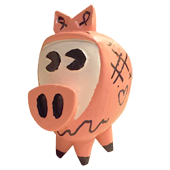 Pig Pen is an artist holding down the graffiti scene for the South Bay. I first started noticing him all over when I did some dedicated creek-lurking, and train-track wandering days in San Jose. Pig Pen often posts artwork on his instagram for sale. I missed out on getting a canvas so I reached out to him and he was kind enough to do a custom one for me (See below). He also works with another south bay artist known as Mago, who painting the rabbit along side pig pen. I'll be covering Mago shortly, but check out this sweet canvas: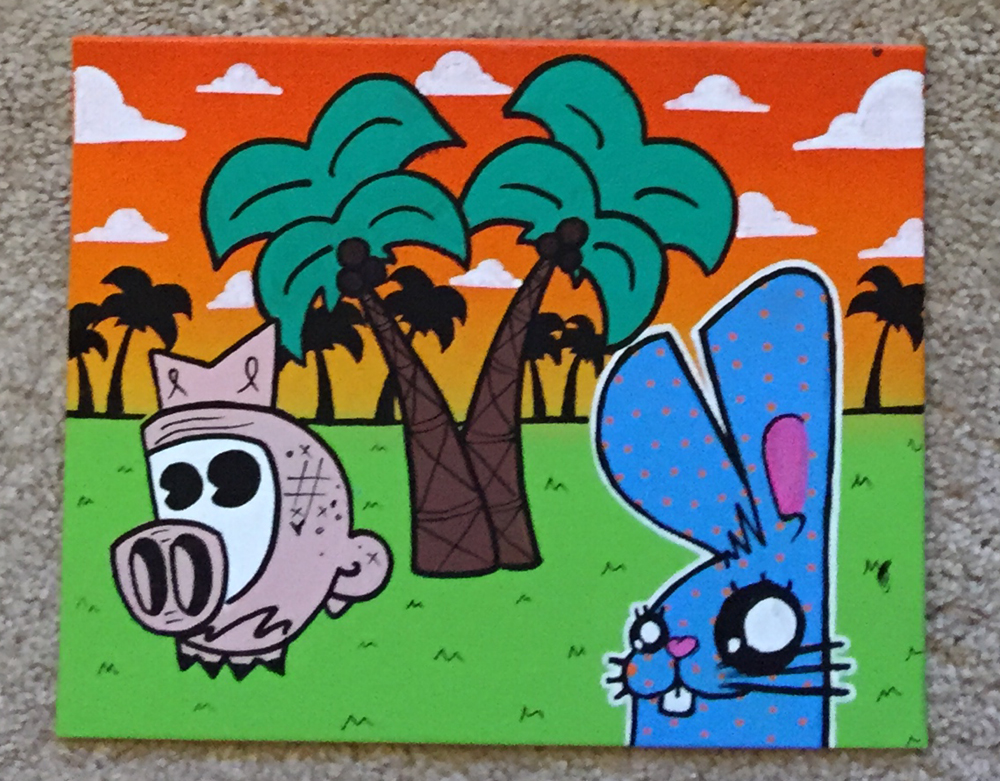 I made the model 99% in Blender, as usual. I did need to import it into ZBrush and dynamesh it to become one solid surface for the 3D Printer though. Seen below is a preview of the print rendered in Cycles: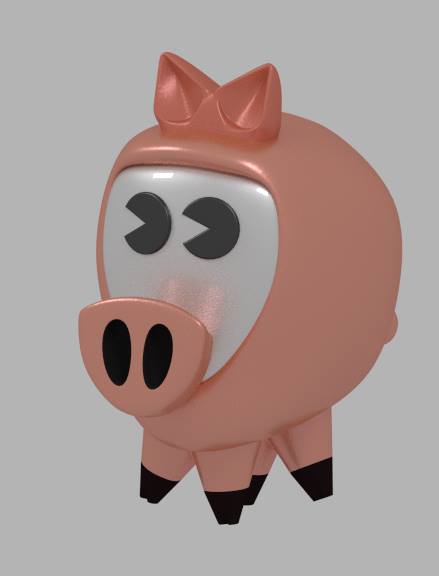 And here's the first print: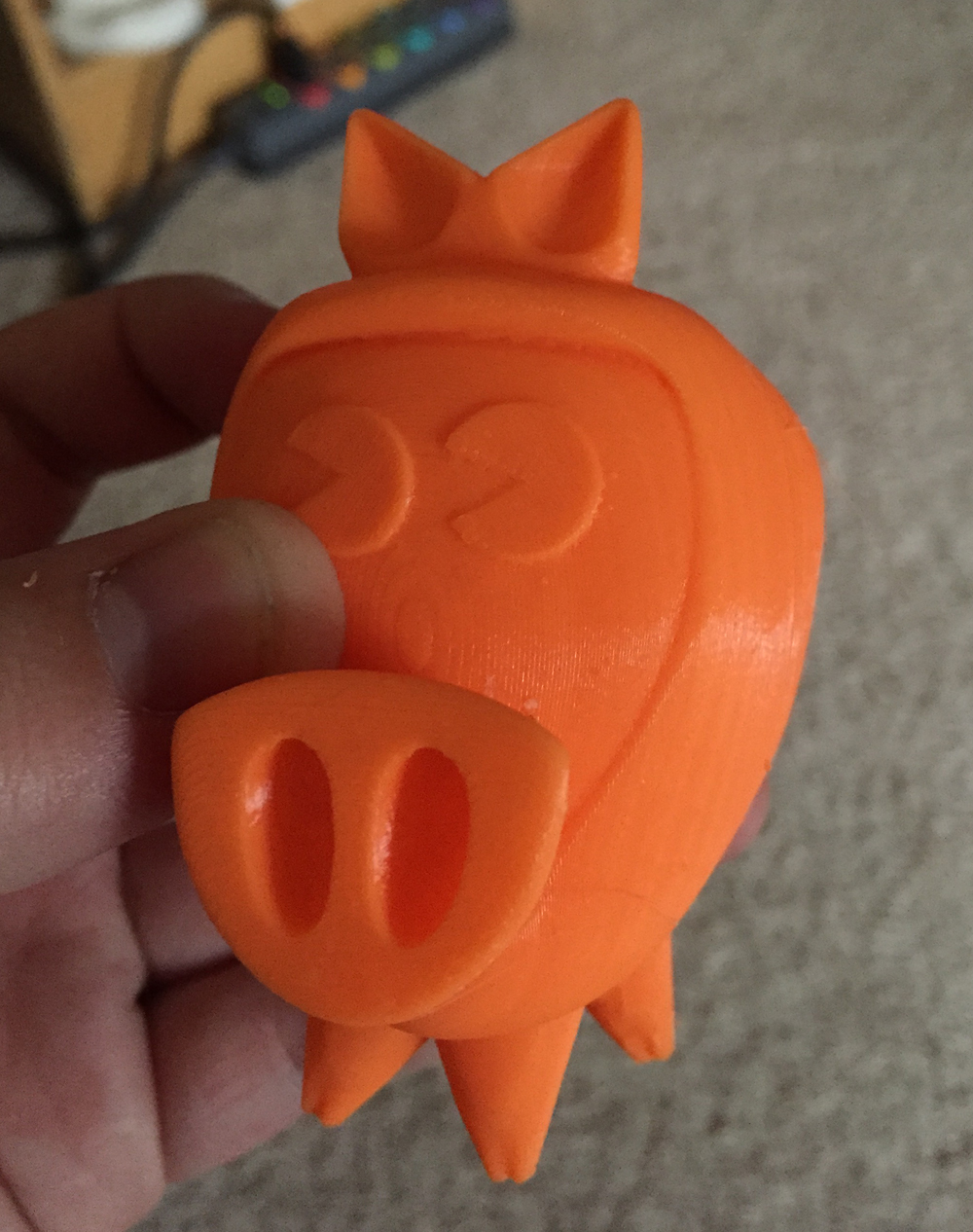 I originally tried to print it standing up-right but it's legs were too pointy to print correctly, even with support material enabled. Although they weren't messed up too bad, the print failed for other reasons. I decided to slice the model vertically on on it's x-axis and print it in two halves. Each half came out well, but ultimately slightly warped. Even after grinding and sanding down, the crack was still obnoxious: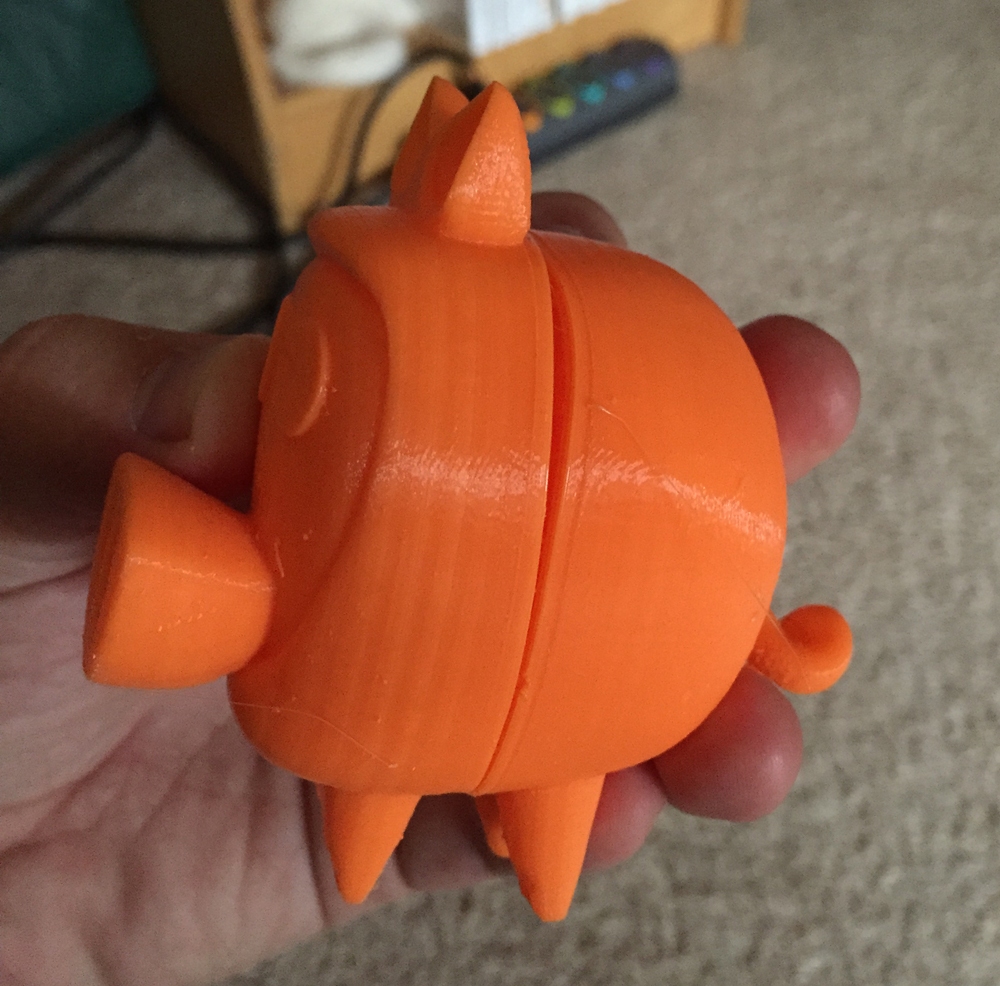 I decided I would be liberal with my glue and hope that the glue would fill the crack. I was in a rush to finish this one by the weekend that I met Pig Pin. Partially due to rushing and partially due to that nasty gap, I'm not very proud of this 3D print. From a distance I feel like it really captured the character, but up close I'm ashamed of my painting and craftsmanship. I will eventually print one or two more pig-pens and give them to the artist himself to paint. I can't wait to see what he does with it!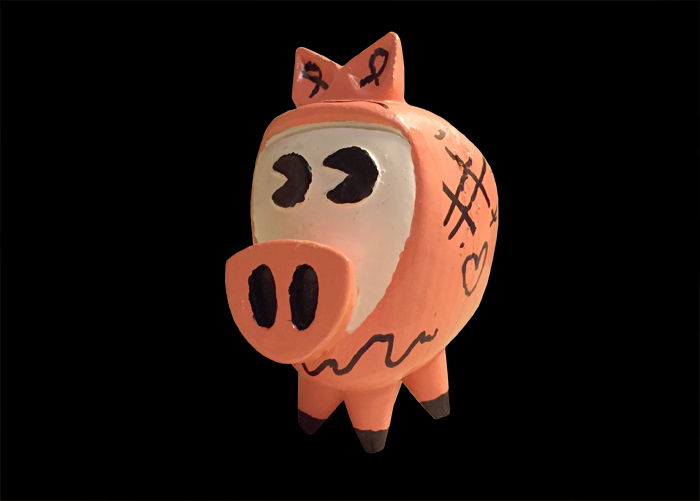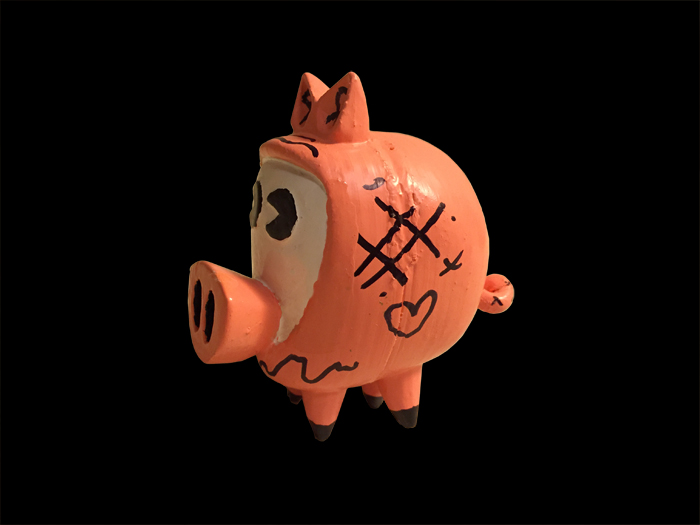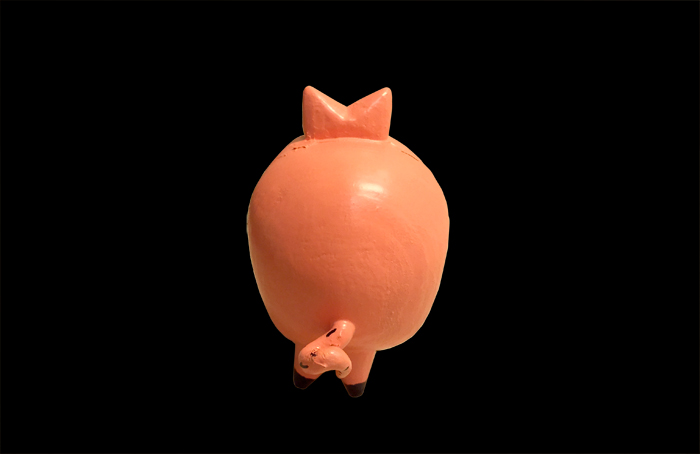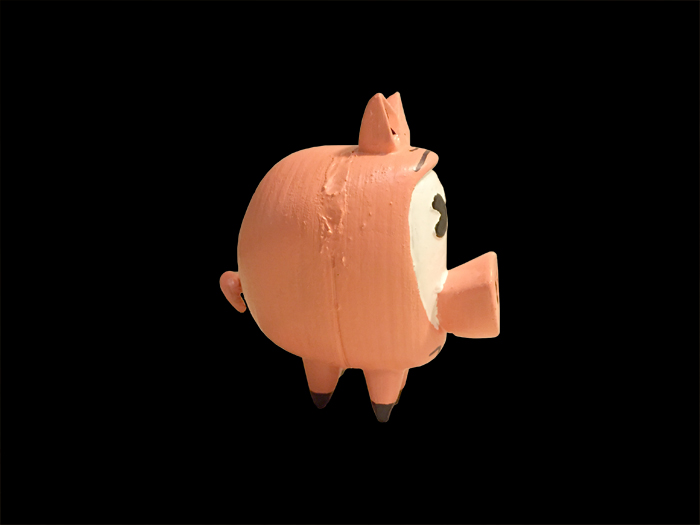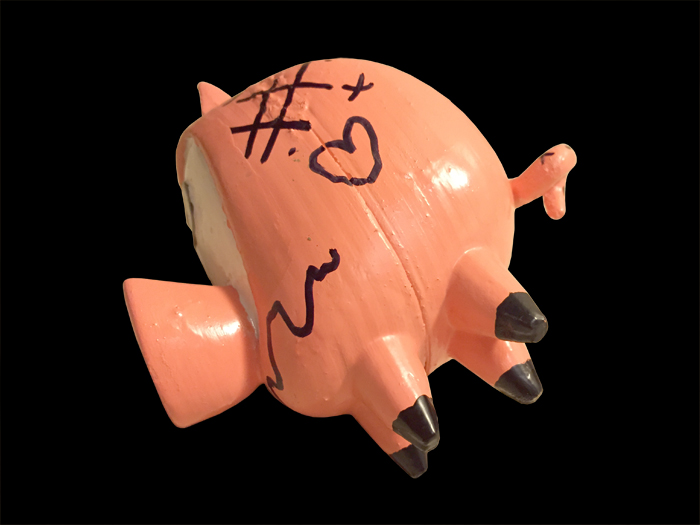 May 4, 2015 at 9:22 am | Art