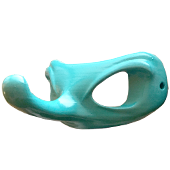 Yup, another bay area graffiti 3D print. I'll be hammering these out over the next few weeks, so get used to them!
Maska paints a mask around town, sometimes a roller piece: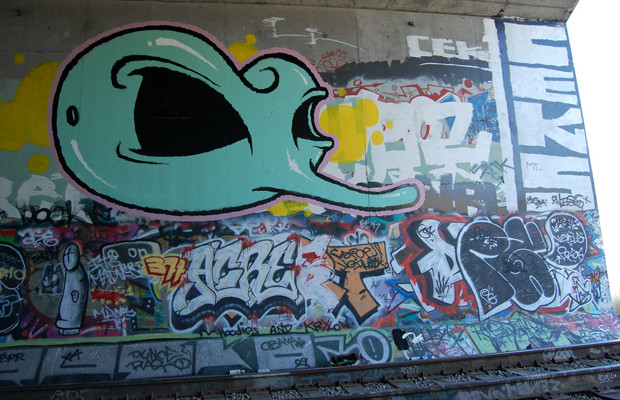 Sometimes a trippy one: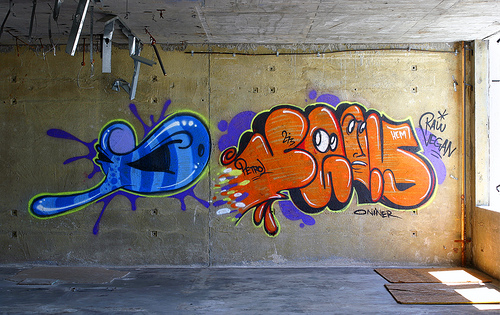 And one of my all time favorites, that I based my print around: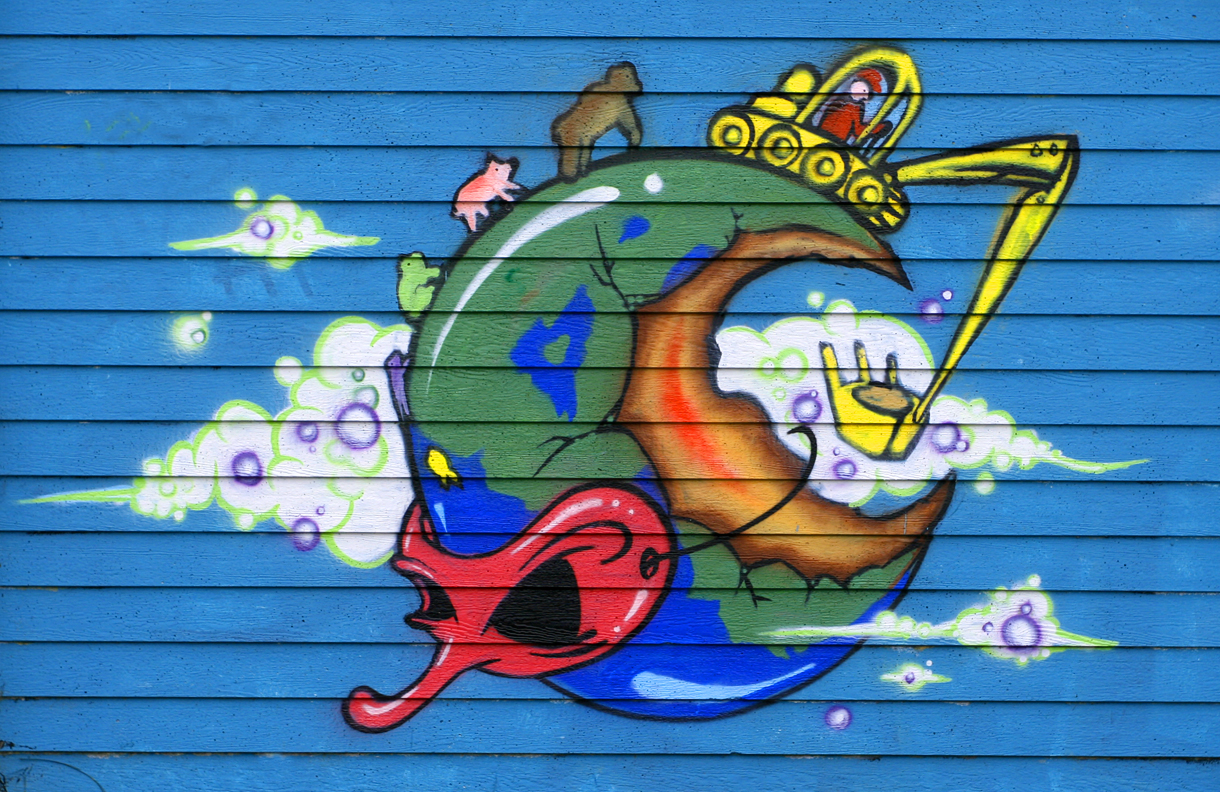 In case you didn't notice, the type of mask he paints is a masquerade mask: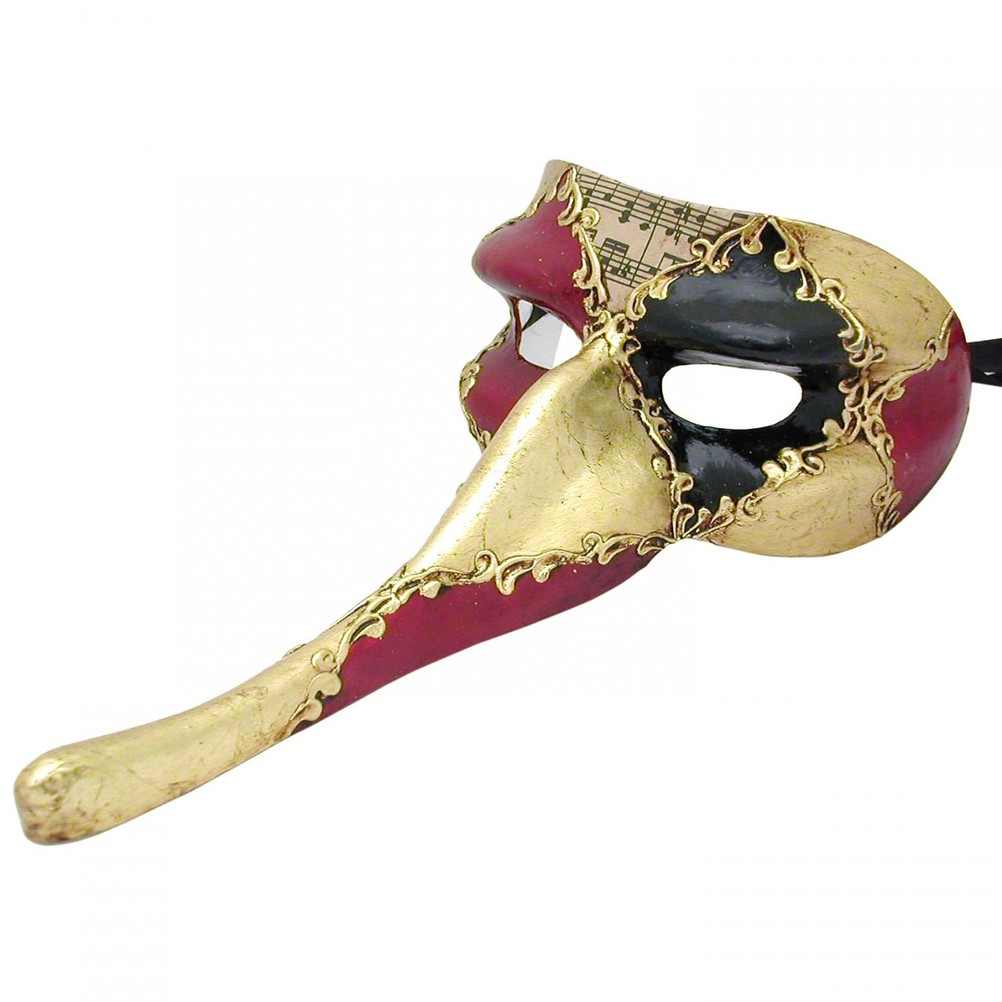 Sometimes he does a short-nosed version of it as well.
This mask shape was pretty simple to model, so this time I kept it all inside blender. Before long I had a sweet 3d print: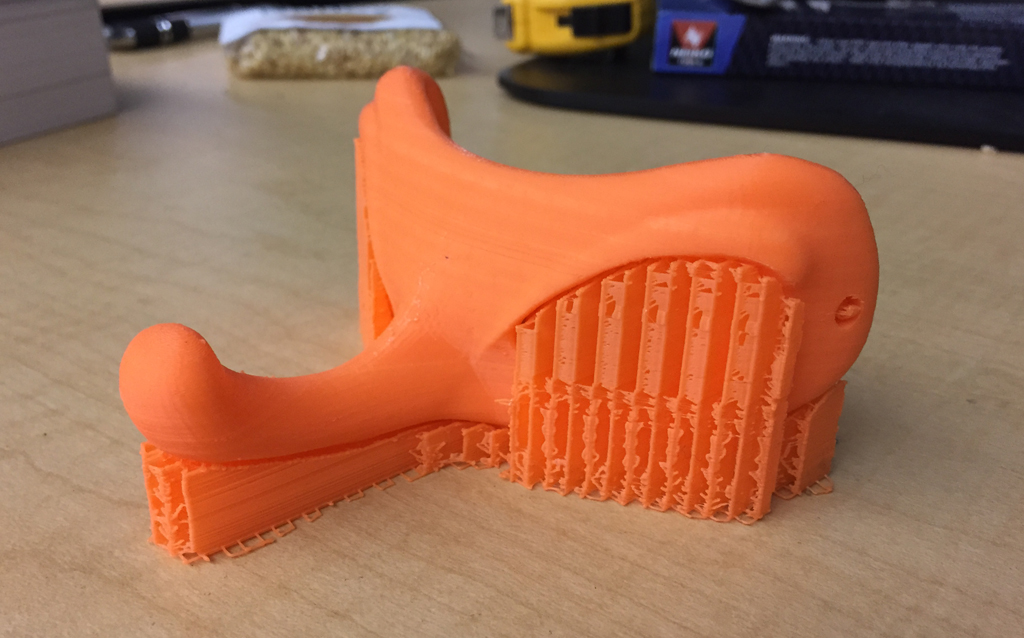 After breaking off the supports and sanding, I gave it a nice spray coat of primer and then 3 spray coats of teal enamel. I let it hang from a paperclip in my window so the paint would dry quick and evenly: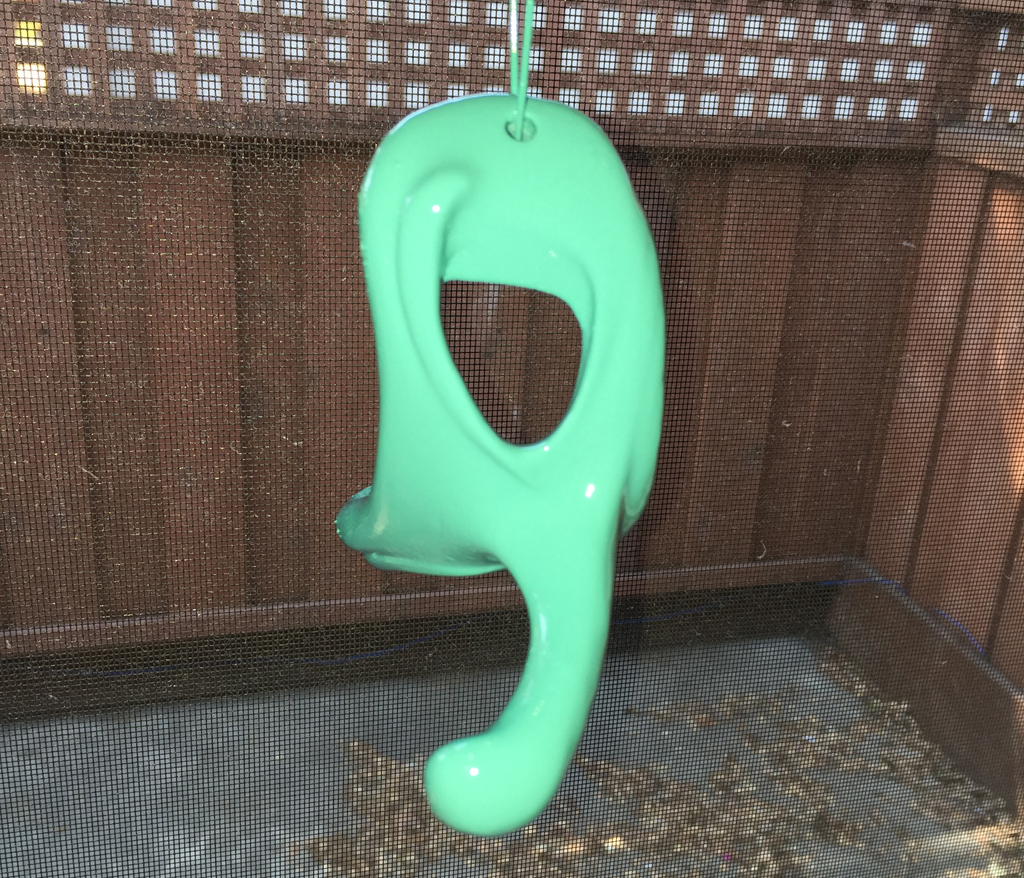 All done!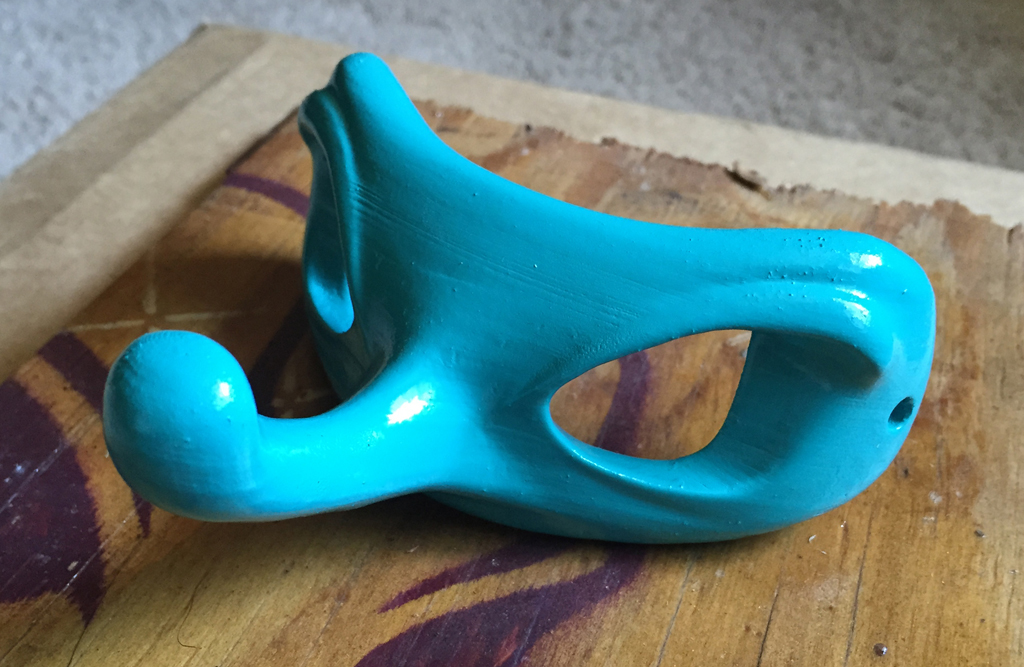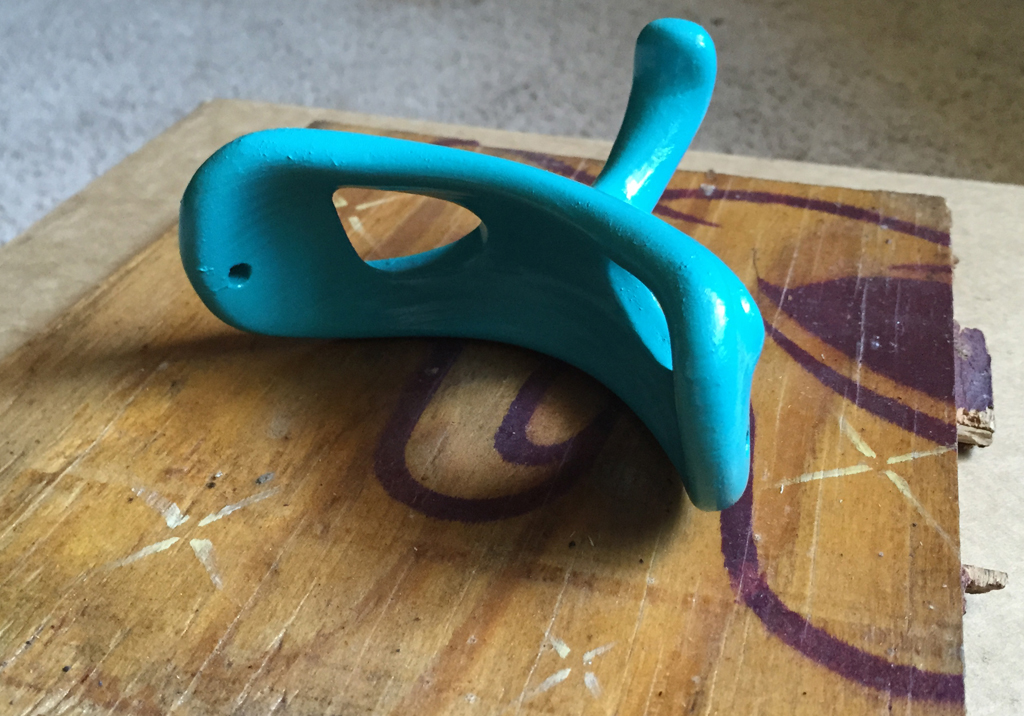 I noticed that the final mask was roughly the same size as my Swampy print. Just for fun I decided to try them together and they fit perfectly! I didn't even plan this..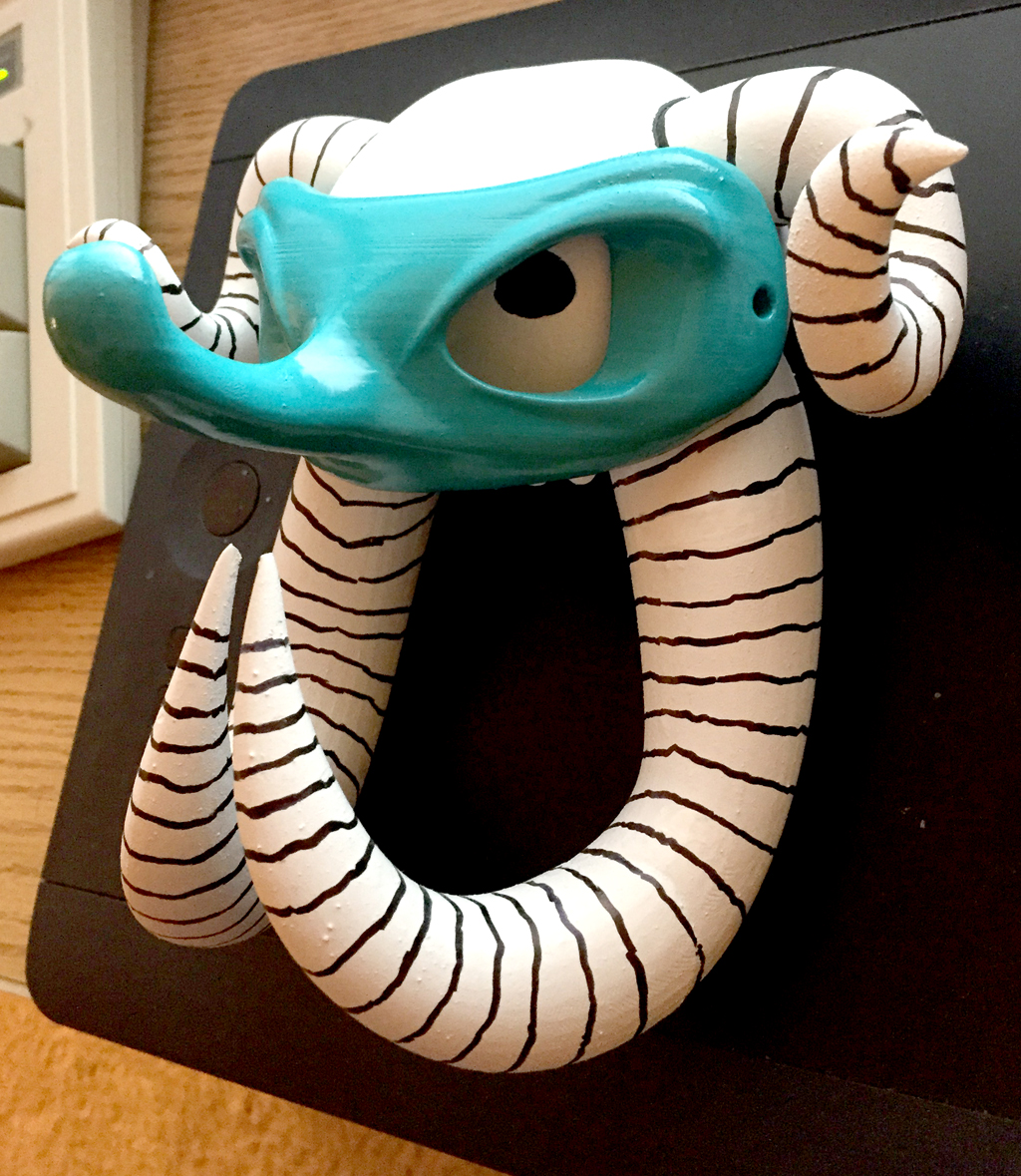 April 20, 2015 at 6:17 am | Art