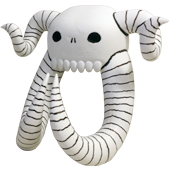 Swampy is an interesting character – both the art and the artist himself. Legend has it that he hops freight trains and paints his Swamp-Donkey character all around north and South America. In this interview he stated that he he often paints in hard to find spots, so his graffiti can live a long and peaceful life. Of course, hard to find spots means few people will see them. Though he paints all over, he has claimed that Oakland, CA is his home. So I will be including him in my Bay Area Artists graffiti character models, since there are plenty examples of his work around the bay.
Check out the samples below to get an idea of his work: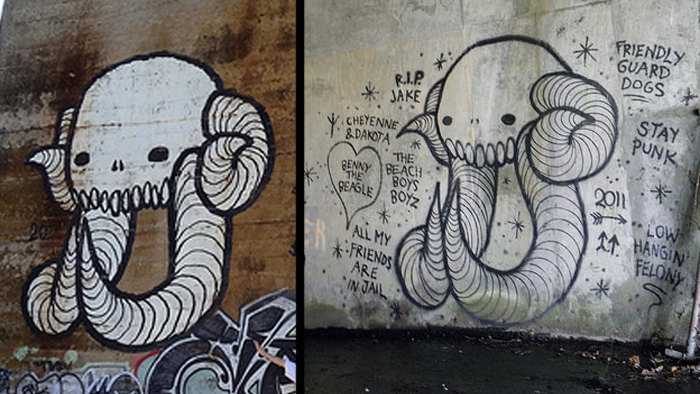 For this project, I mainly used the following piece as reference material. They're all a little different, but for consistency sake I only referenced one image: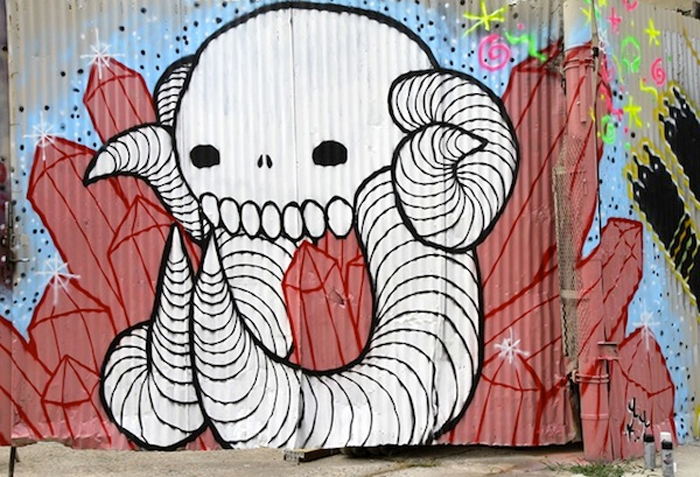 This time around I made the model entirely in Blender. The mesh was pretty simple and sculpting it wouldn't make sense – traditional polygon / subdivision modeling worked fine: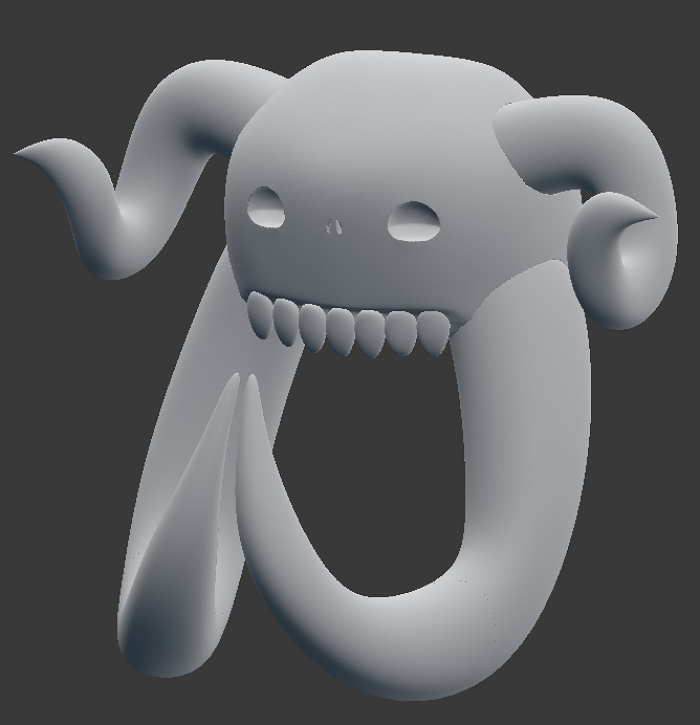 I wanted all my graffiti characters to stand upright on their own, but swampy's tusks – and primarily – lack of a body made this difficult. I decided I would try to stuff the front side of his tusks with lead weights to hopefully balance out the model. I modeled the tusk so they could come apart and expose a compartment for weights: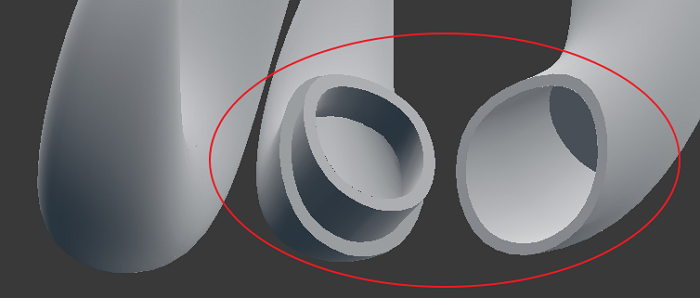 I then exploded all the pieces from the model and layed them out for 3d printing: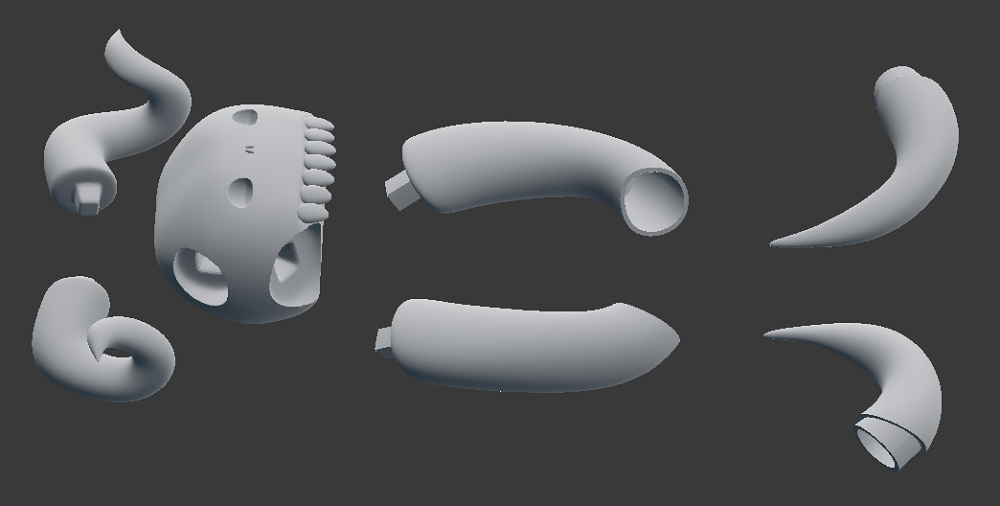 This 3D print took a LONG time. The skull alone was 7.5 hours, and each tusk was probably another 4 hours. Below you'll see some print-in-progress shots. It's neat how the software made supports for each of his teeth: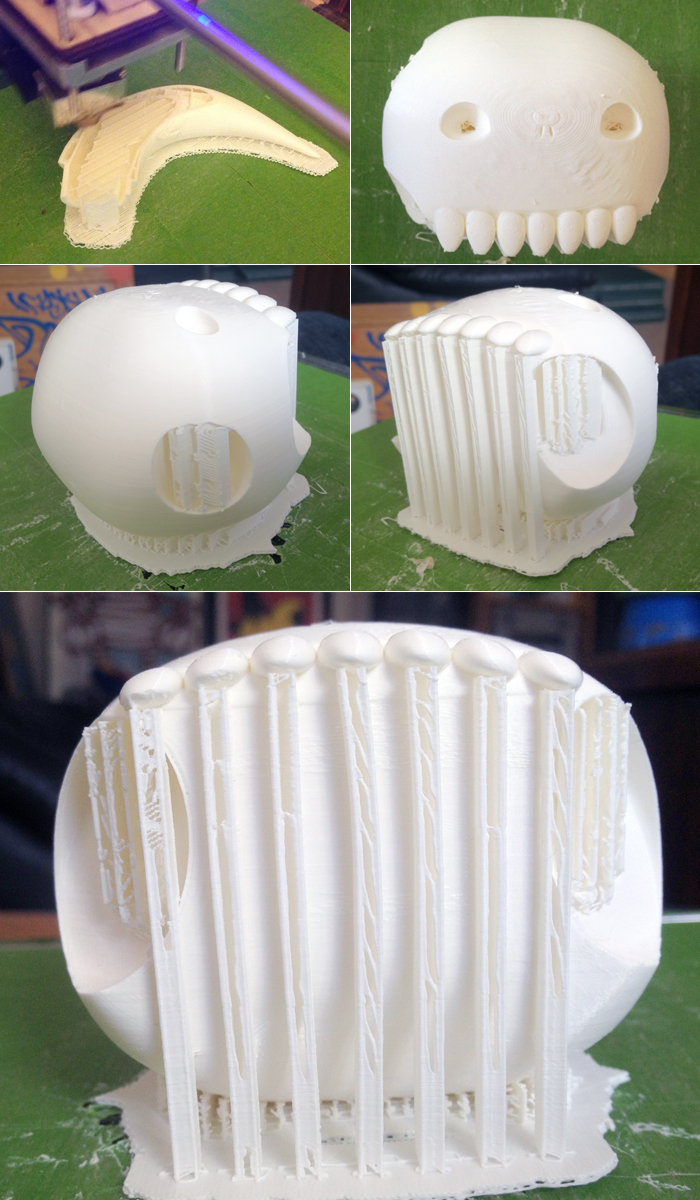 Below on the left, I took all the finished pieces and held them in place. I was a little worried because they didn't fit perfectly and the tusks didn't line up evenly. But after a couple hours of sanding and grinding everything glued together absolutely perfect, as seen on the right.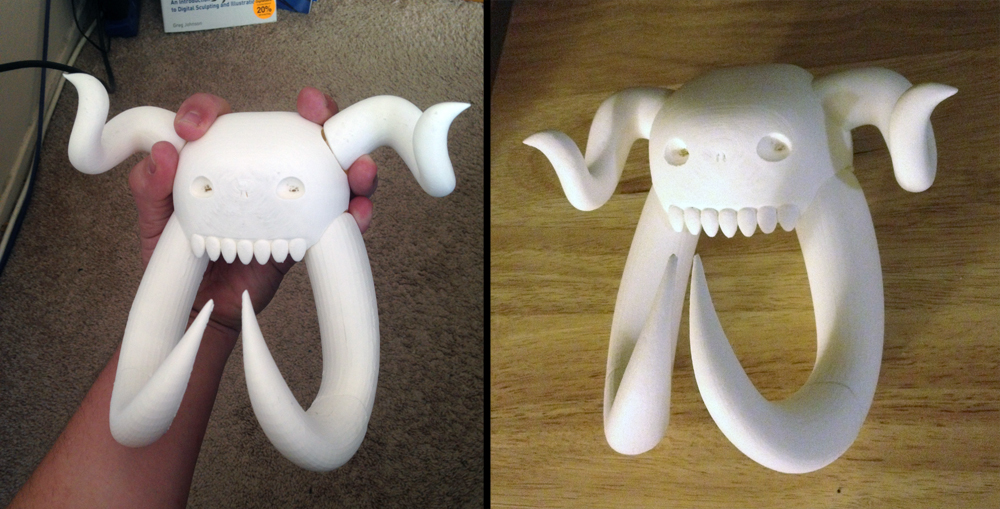 In the end, the weights-in-tusk idea didn't work. Though the model was light overall, there just wasn't enough room in the tusks to balance out the weight of the skull. For now, swampy will need something to lean on. All that remained was to paint it. I gave it a few coats of white spray paint. Though the plastic was white, the spray paint helps to even out the 3d printed surface and give it a nicer finish. I drew most of the black lines with a sharpie, though some areas required black paint and the eyes and nose were filled with black paint as well. Over all, another 3d graffiti character I'm proud of. Enjoy the pix below: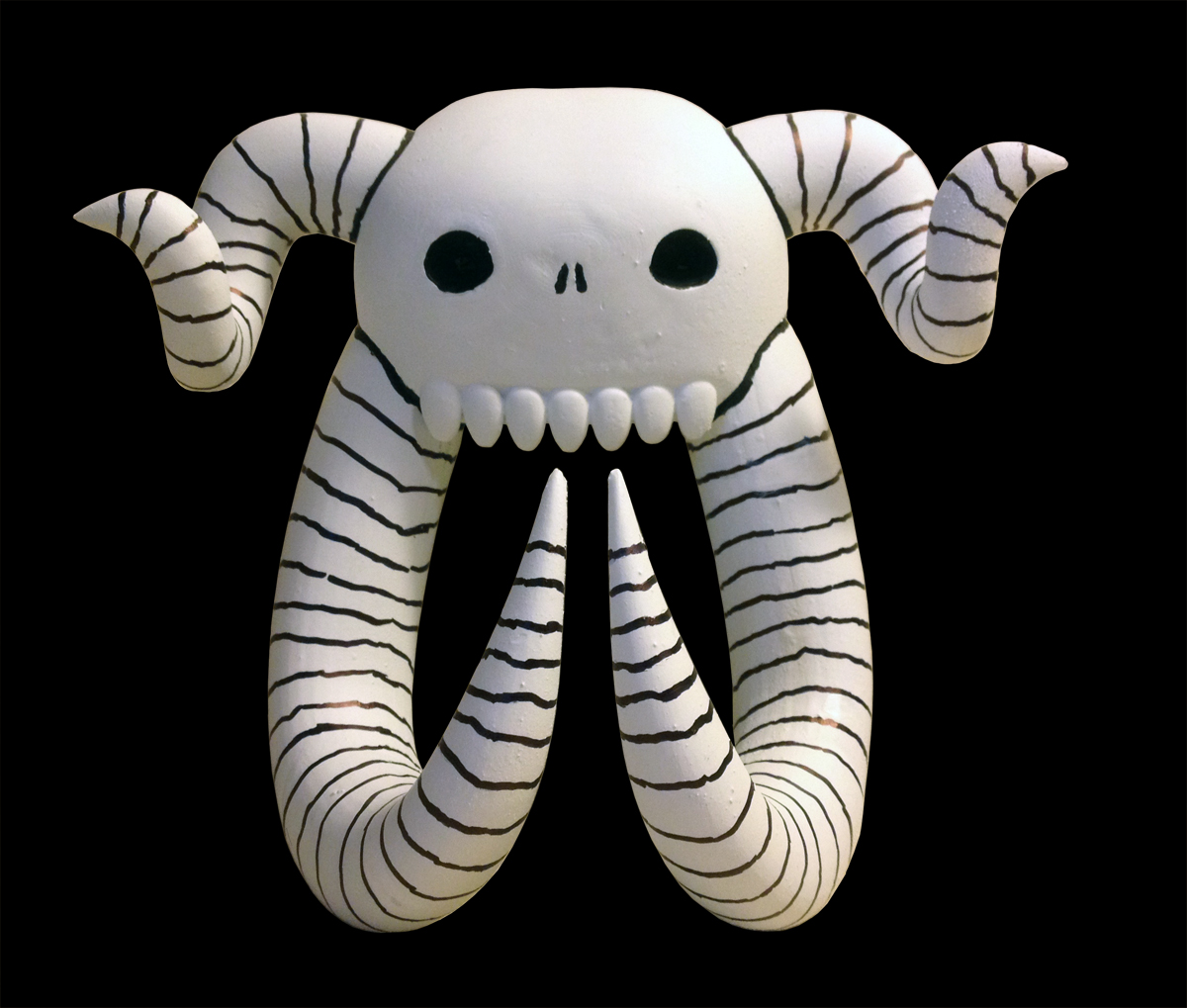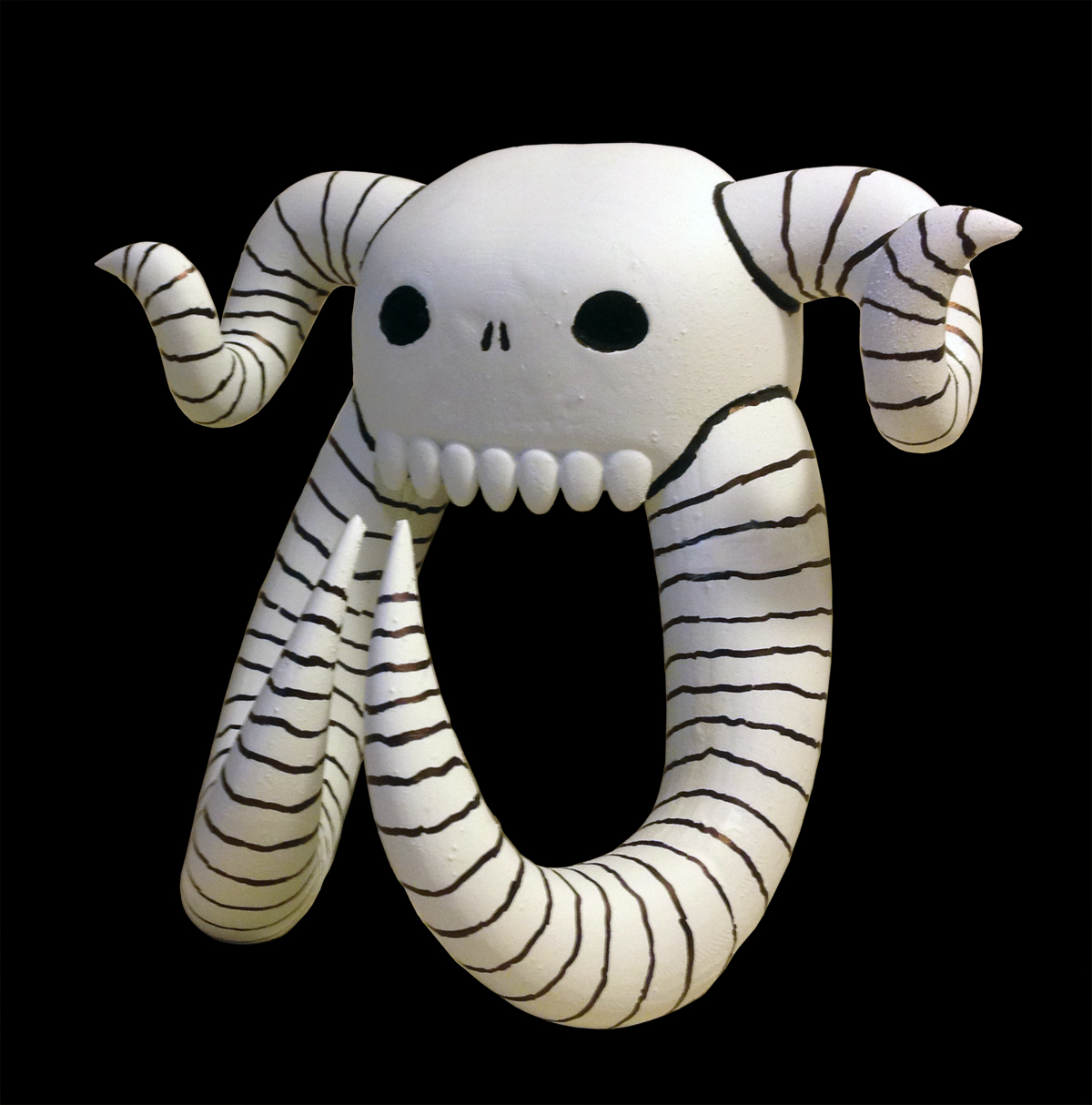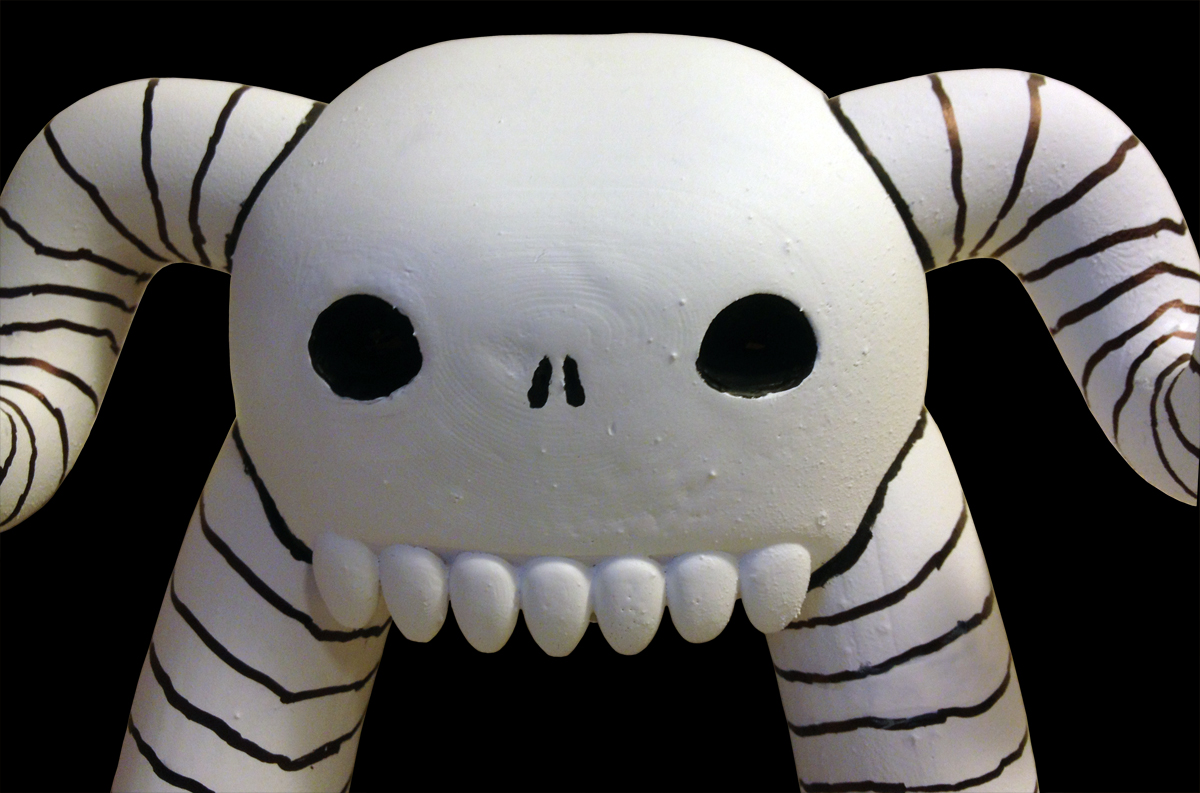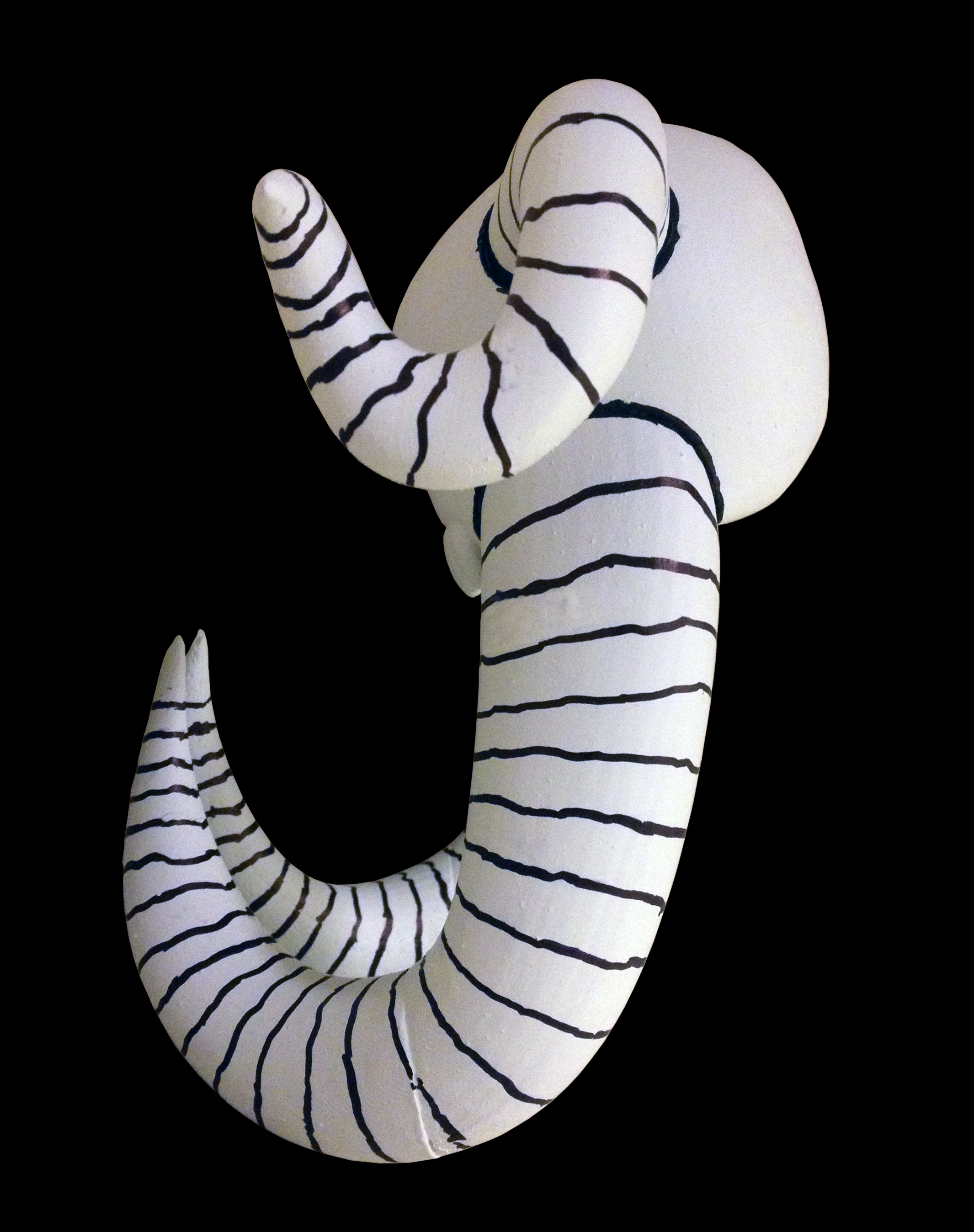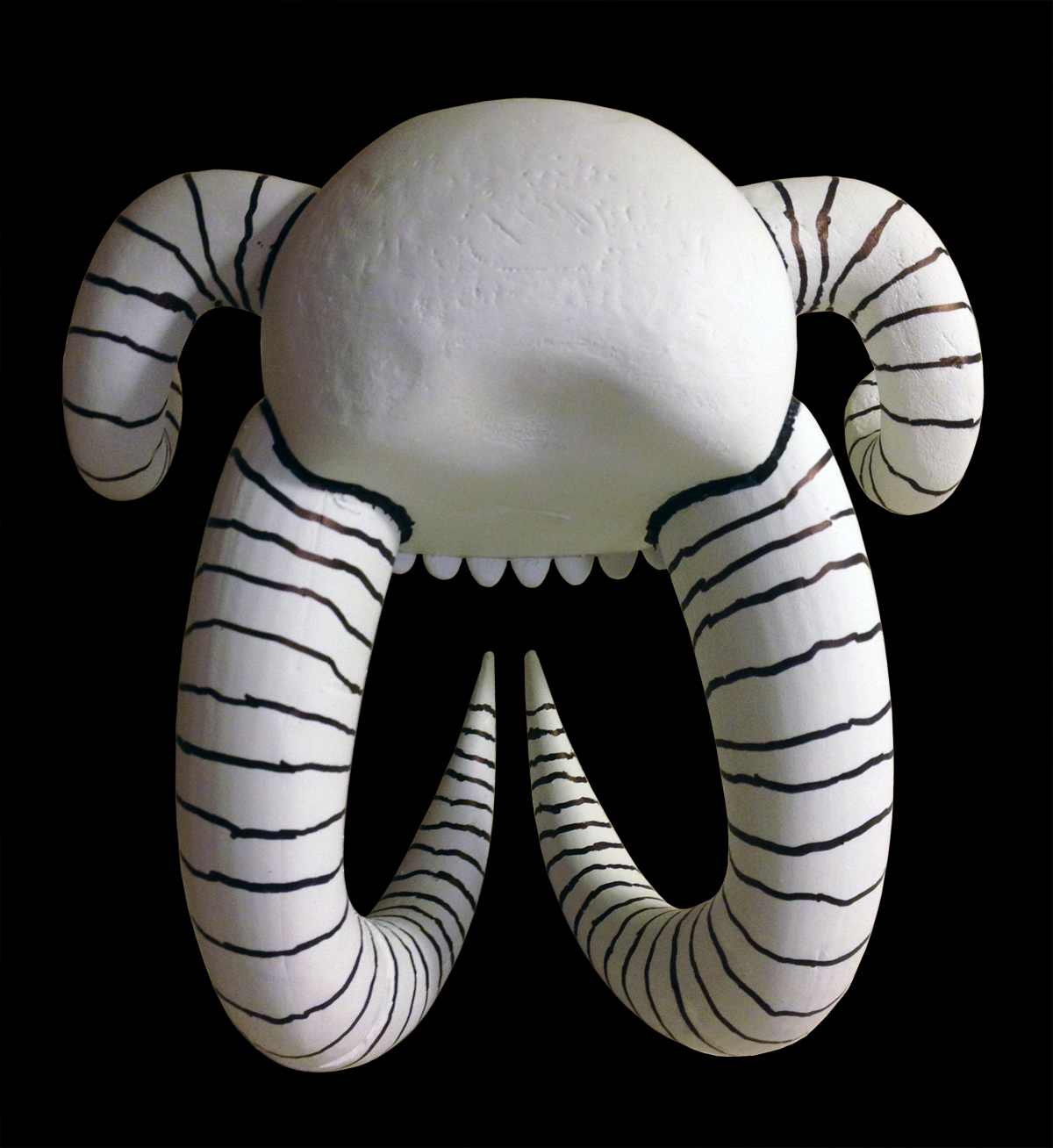 February 17, 2015 at 5:11 am | Art