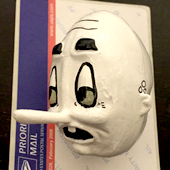 After moving to Brooklyn from California I immediately started tuning into the graffiti scene. I found that the slap-game was a lot stronger than in Cali. I also found that artists in the city tended to be bombers more than piecers, and graffiti lived on the streets and roof-tops. Graf Yards were comparatively rare. Surprisingly I found a lot of slaps I recognized from the bay, including: Optimist, PTV, Gats, Logo, Musk, Old Crow, and others. I also noticed a lot of local slaps.
One that stood out to me was from an artist known as One Tooth. Below are some examples of the slaps bombed all over Brooklyn: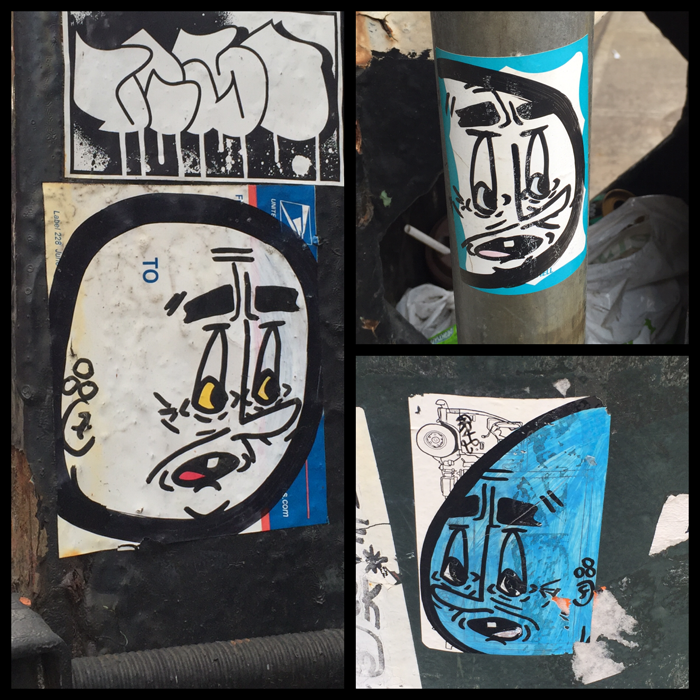 After quite some time I eventually found One Tooth's Instagram and purchased a canvas from their storeenvy: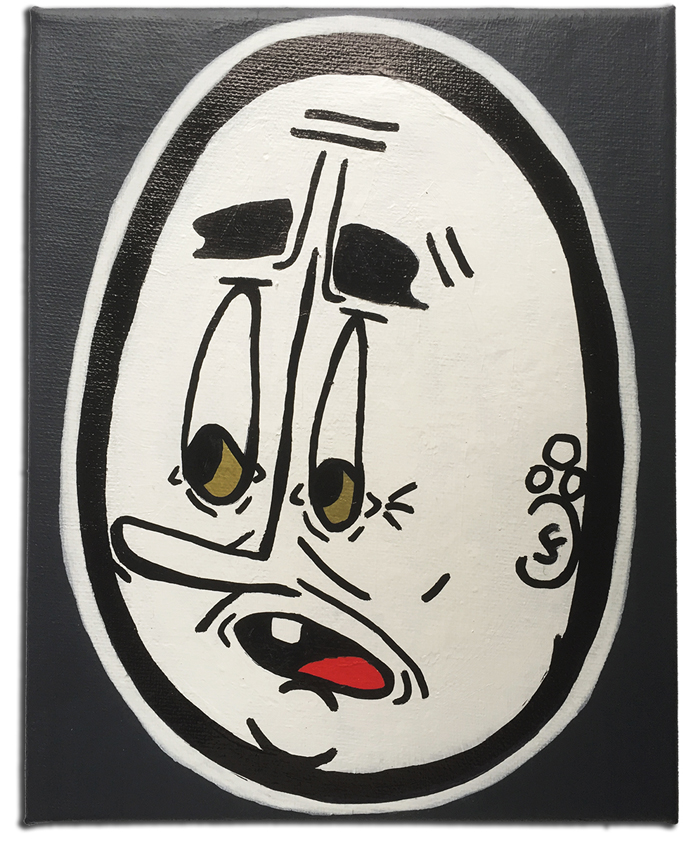 Though One Tooth often draws the face with different proportions, I felt like my canvas represents a good average shape. I decided I 3d model / print One Tooth based on this. I started with Blender, then moved to ZBrush for the finer details: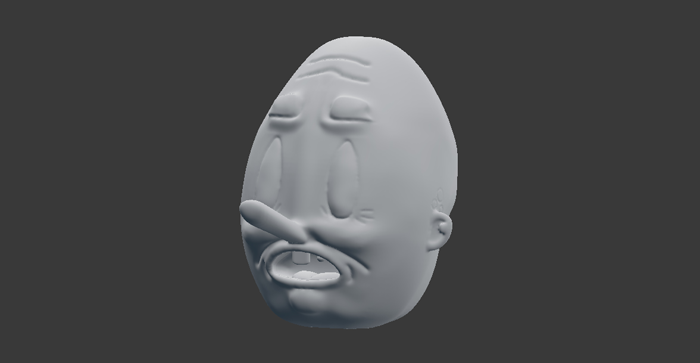 I printed it with my clear plastic filament, since I figured that would be easier to put a coat of primer over, rather than neon orange.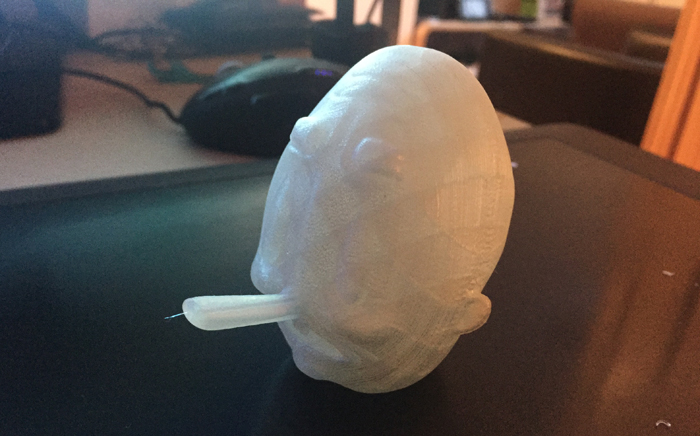 Wet paint: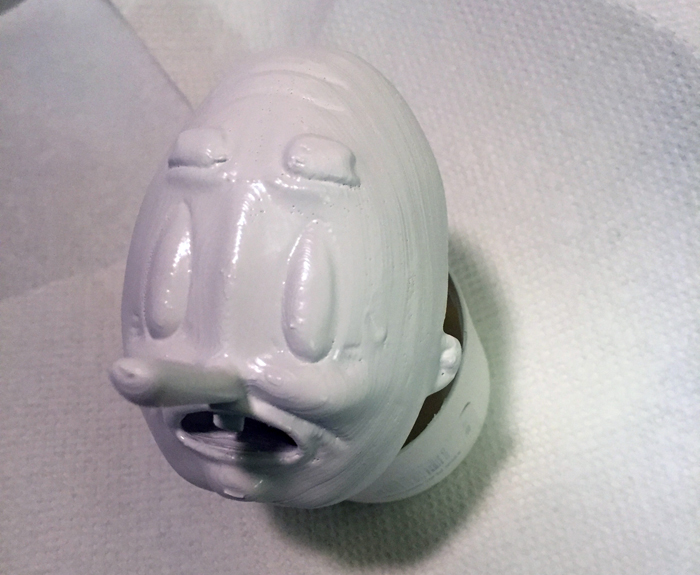 Finally all dry:
I painted the details on and posed him in front of an empty blue top: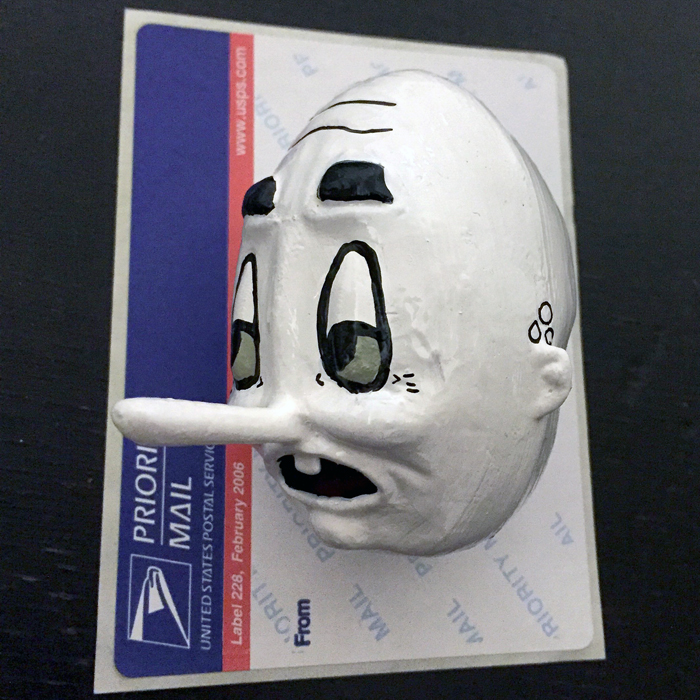 March 29, 2016 at 6:41 am | Art