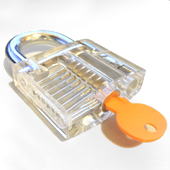 Recently I've been learning about lock picking, both from my coworkers as well as a friend I met here in the city. I purchased a clear lock to practice picking: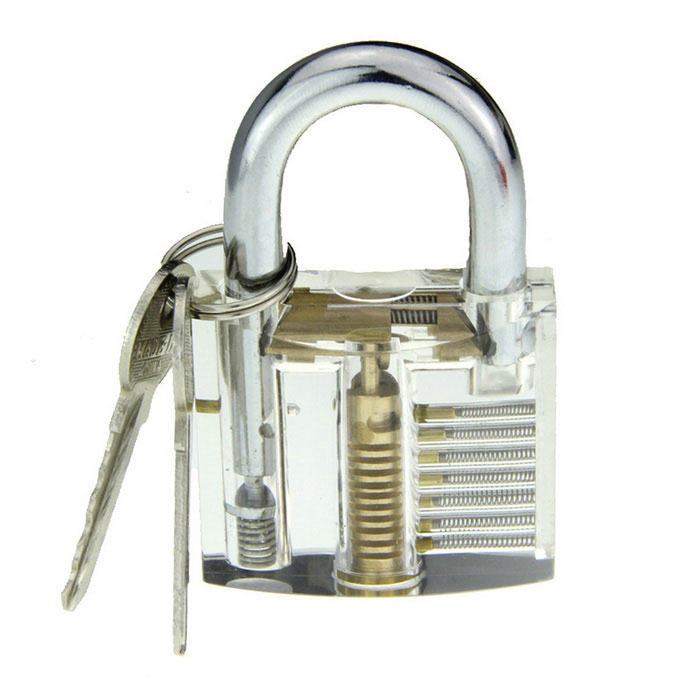 Several years ago I read the average digital camera's resolution was high enough that a photo of a key would provide enough information to be able to recreate the key. That always stuck with me, and that was before the era of 3D printers. With locks on my brain, I decided to do an experiment. I took photos of the front and back of my clear locks key. I also took some extra measurements with my caliper: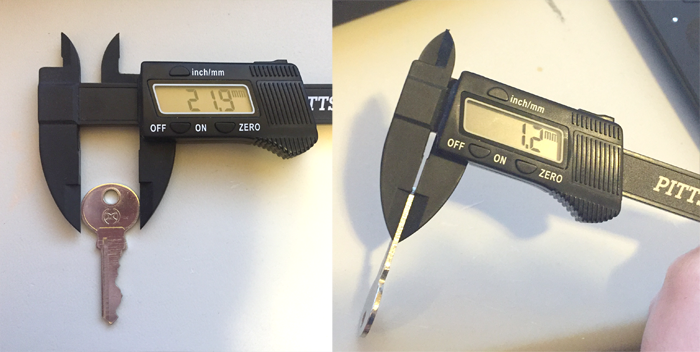 Now technically I did use a caliper to get measurements – but even if I was given just a photo, I could have pulled those dimensions up from specs online – or I could have just measured a blank key. Anyway, a couple hours later I had a sweet 3d Model: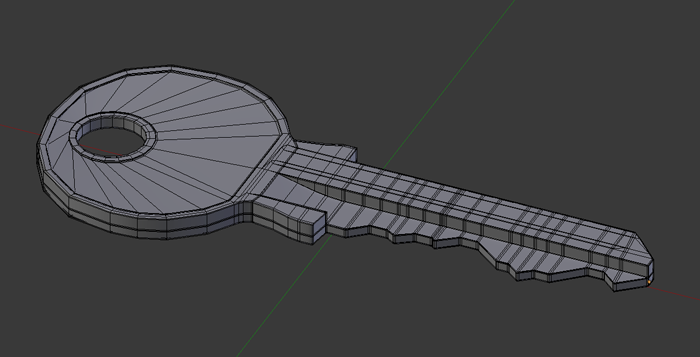 I sent it off to my 3D printer, and a half hour later I had a key! So far, things looked promising – it was a plastic clone of the metal key. It fit on top of the original perfectly: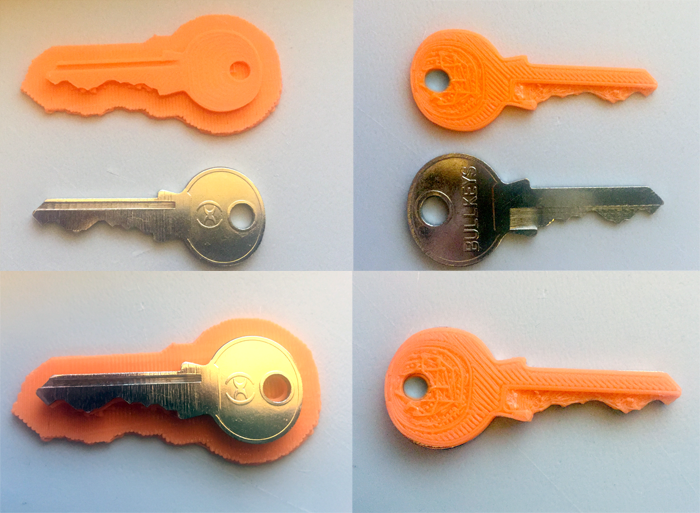 I cleaned off the support material, and gave it a test run. It fit in perfectly: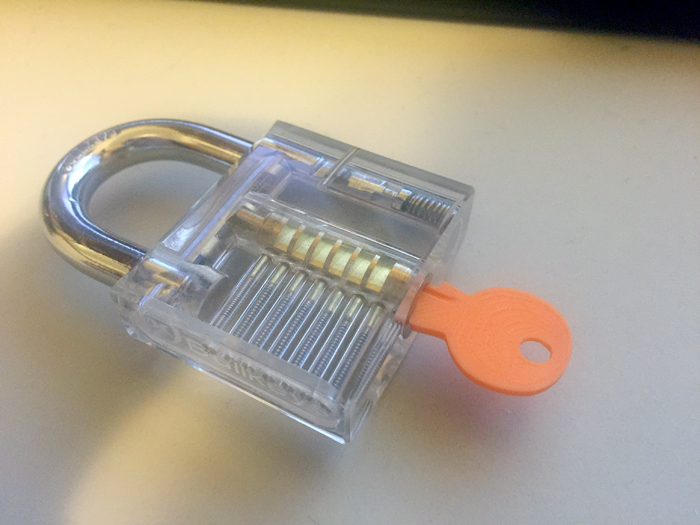 To my shock, everything worked on the first try!
Hyped on my initial success I decided to 3D model and print my house key: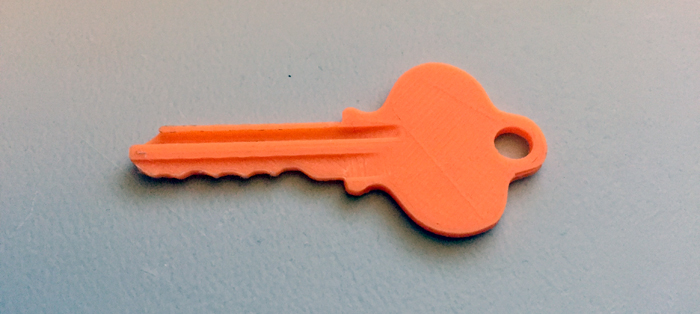 And sure enough, this worked in my house door on the first try as well. My front door has a hybrid lock / deadbolt. Turning the key to the left opens the regular lock tongue, and turning the key to the right operates the deadbolt. I was a little scared to put the extra torque on the plastic key to operate the deadbolt, but it had no problem opening the tongue of the door. It was a match.
The next day at work I stopped by the hardware store at lunch. I asked the guy to make a copy of a key for me. He laughed when I showed him the plastic print and asked if I had a matching plastic lock. Laughing the whole time, he cut me a key based solely on the plastic print-out.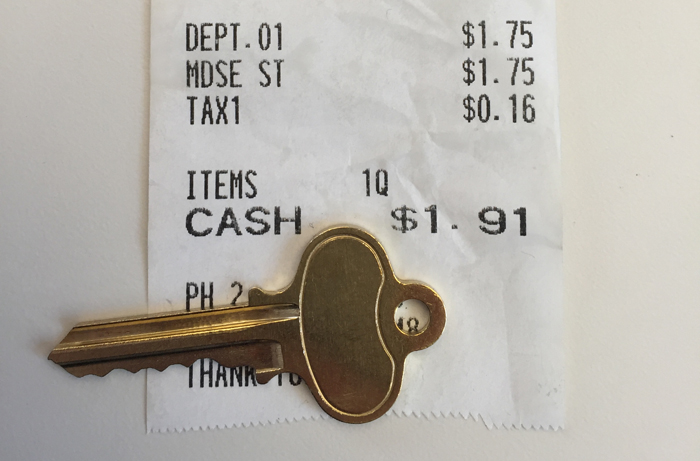 For $1.91 I turned a 3d model I designed in Blender into a real key. I couldn't wait to get home to try it. It worked. It's a little stiffer than my normal key, but only in the most subtle way. It completely works, effortlessly as a real key would. I managed to photograph, and measure a key, 3d print it, and then turn it into a real usable key.
March 4, 2016 at 2:53 am | Other Projects