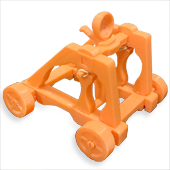 My coworkers gave me the challenge of 3d printing something Medieval related. I decided to make a Catapult with the added challenge of making it really fire.
I designed the catapult as a series of pieces that could be printed separately and attached together.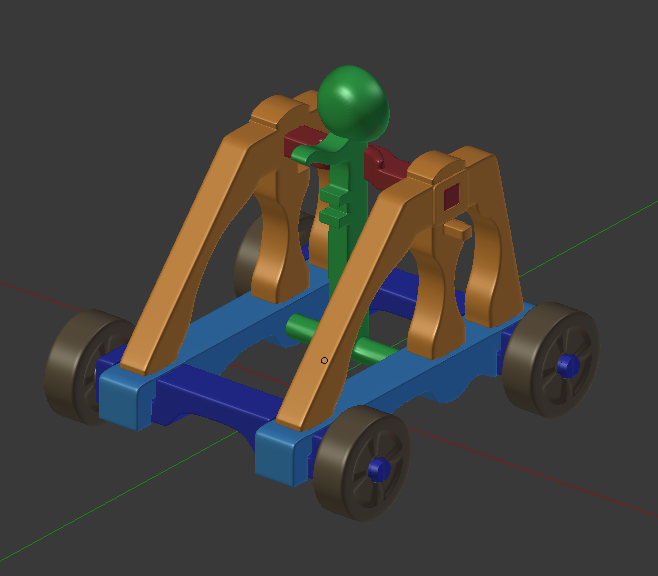 Here's some orthogonal views: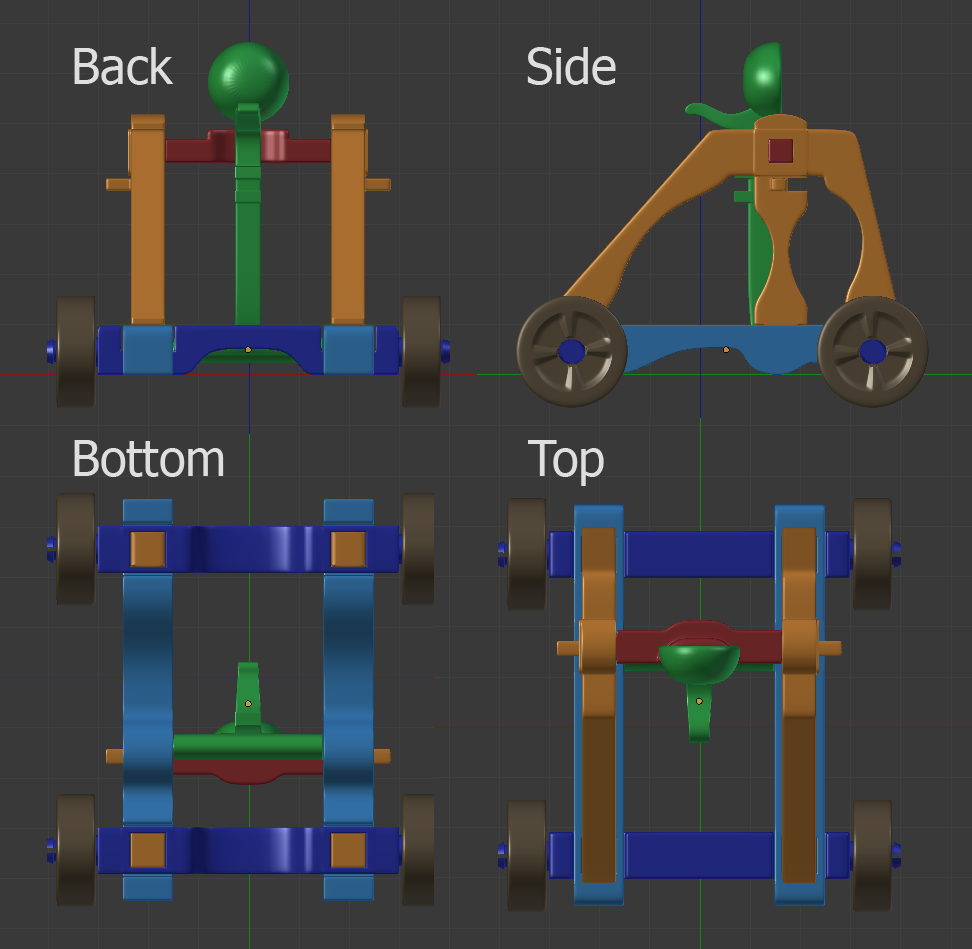 While designing the model I kept in mind the way each piece would be printed and built them so the printer would have an easy time. I laid all the required parts out for 3D printing: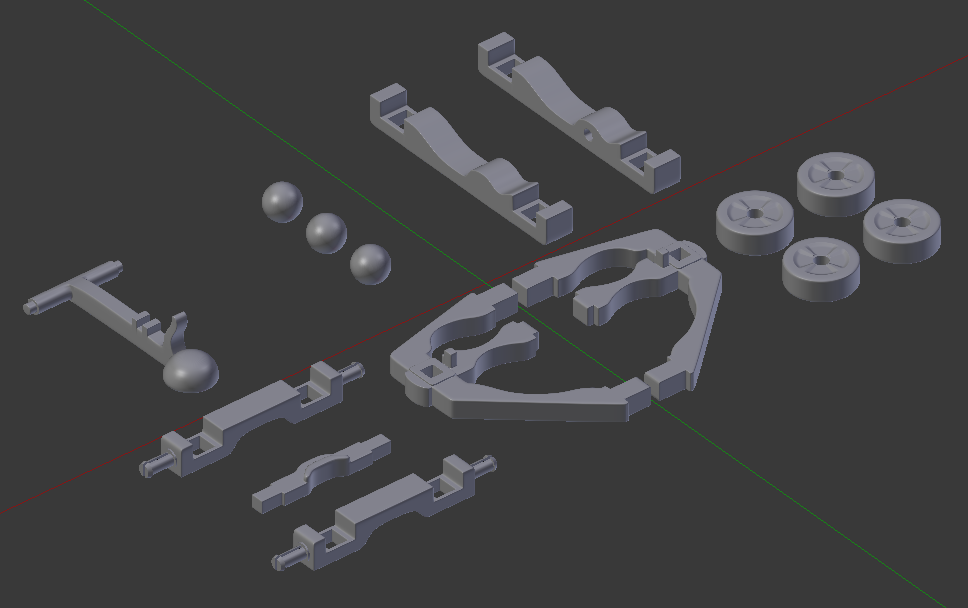 And finally I printed it! Scroll to the bottom for a quick video of the catapult in action!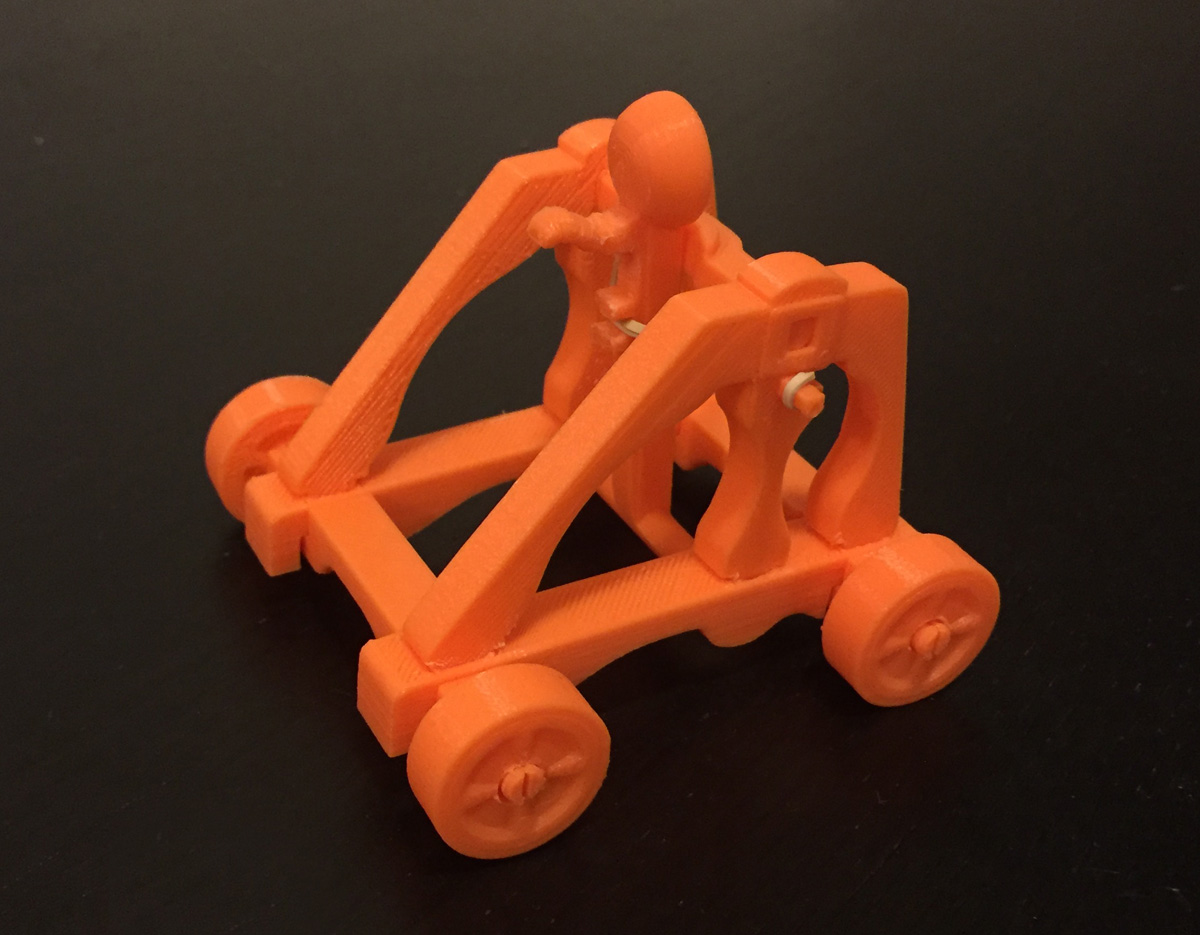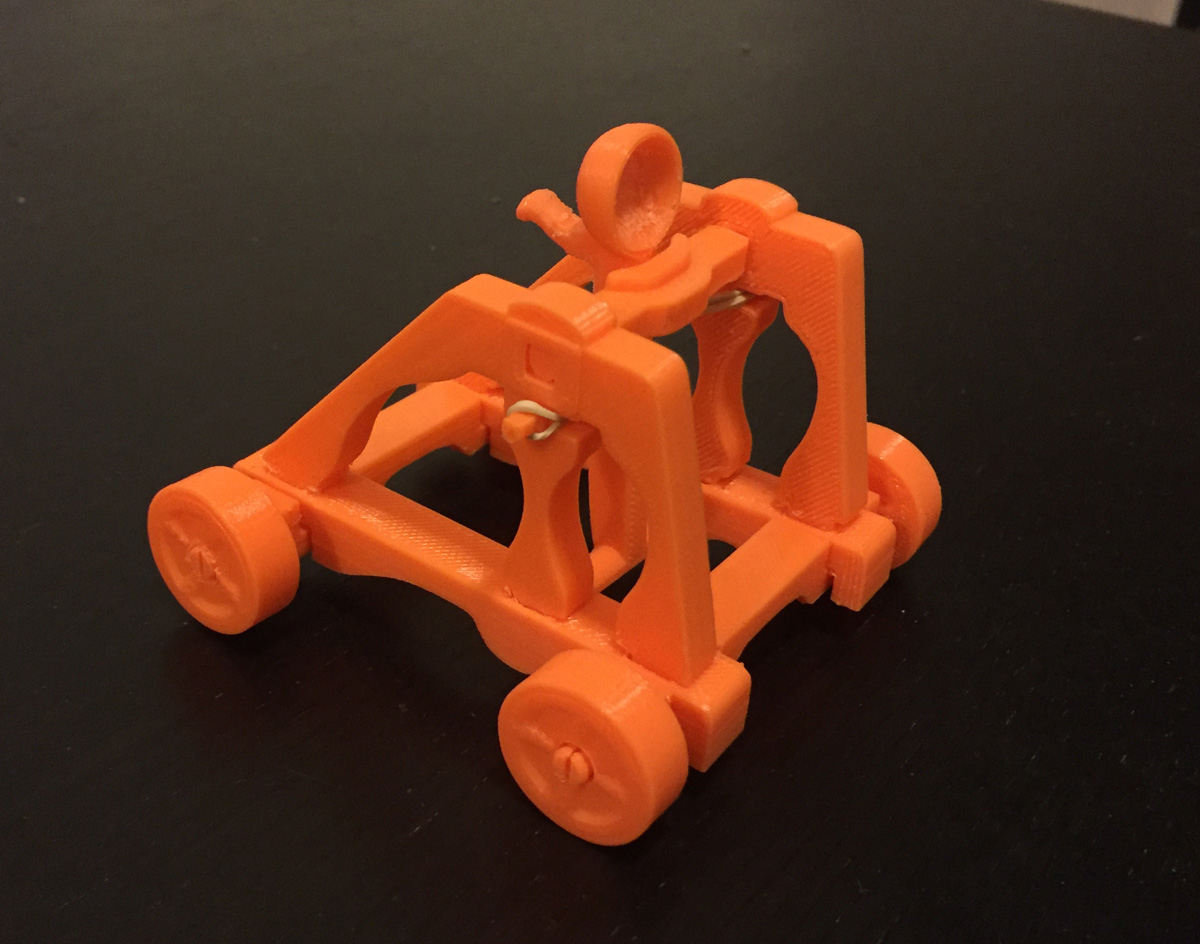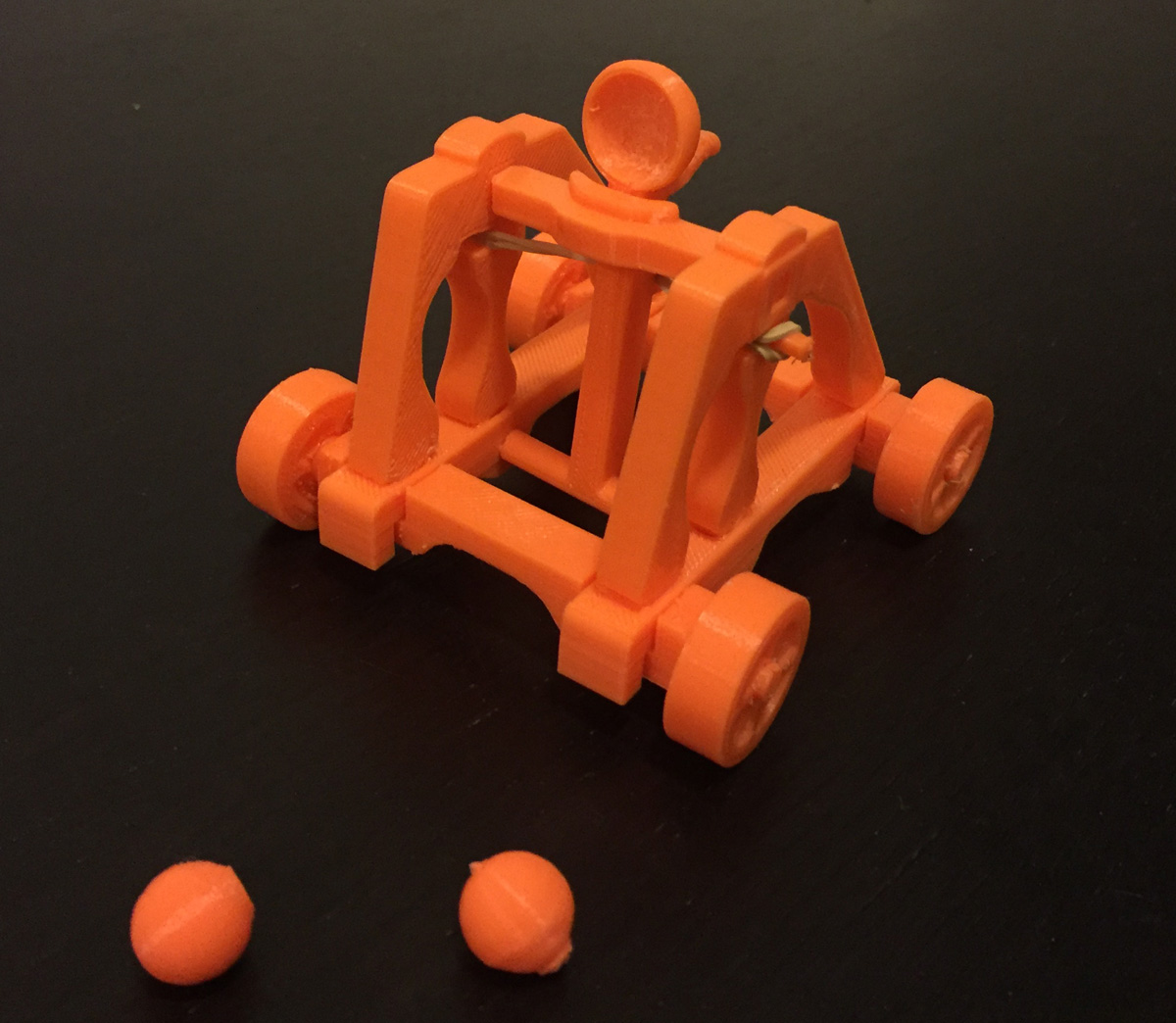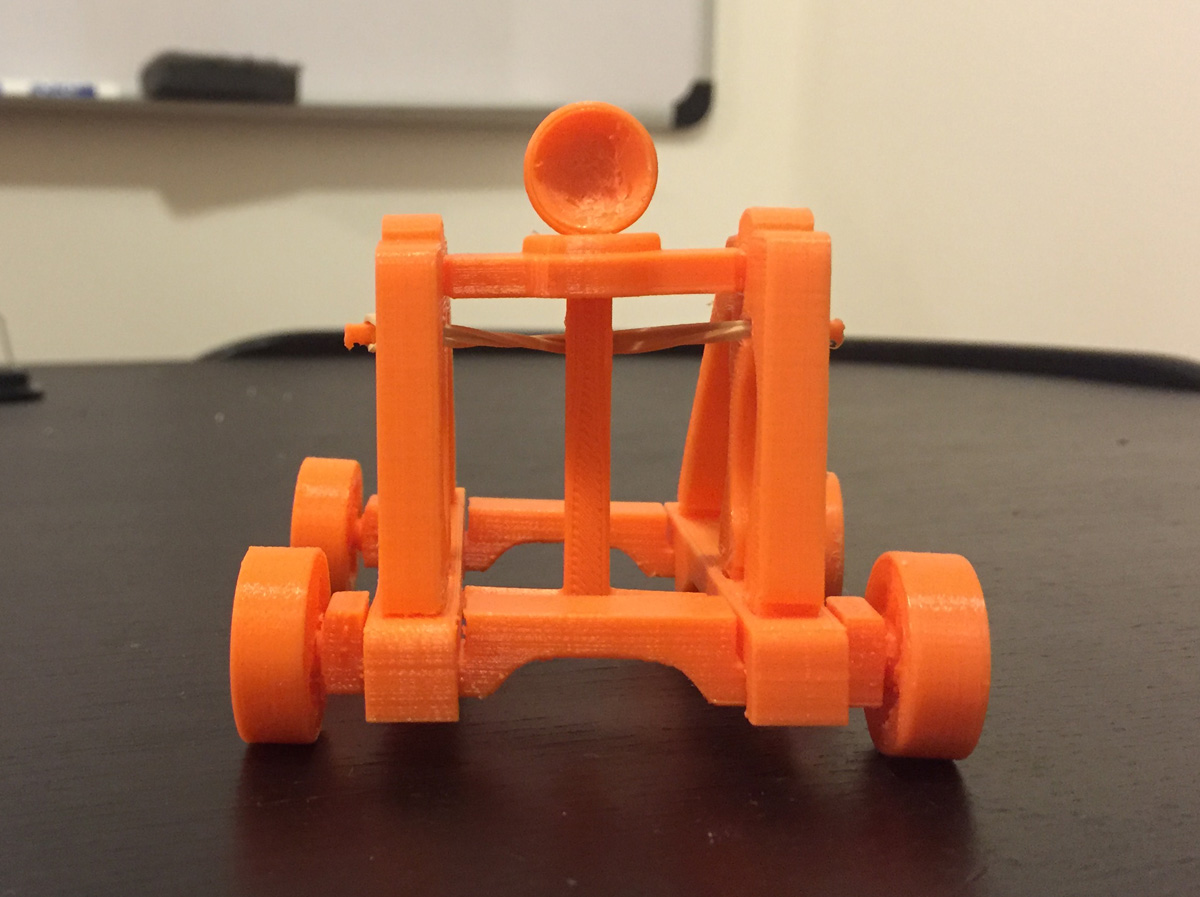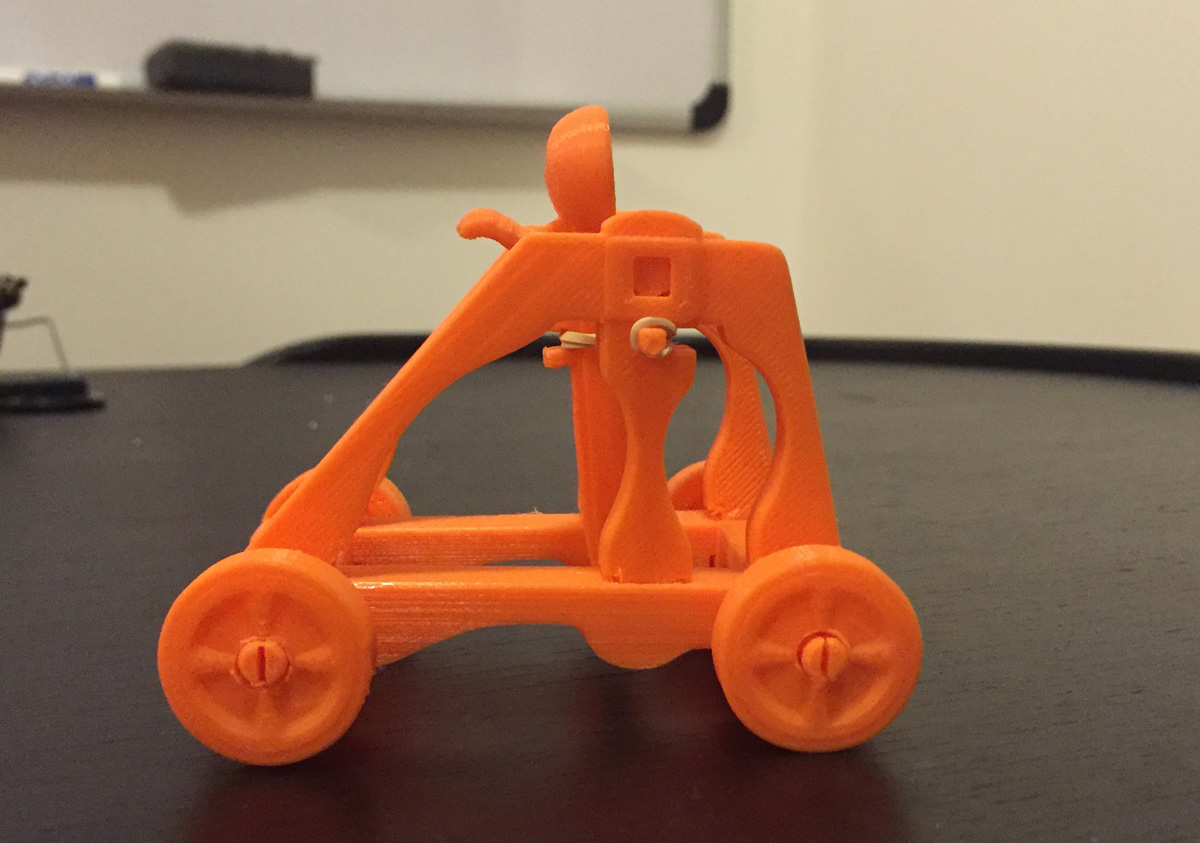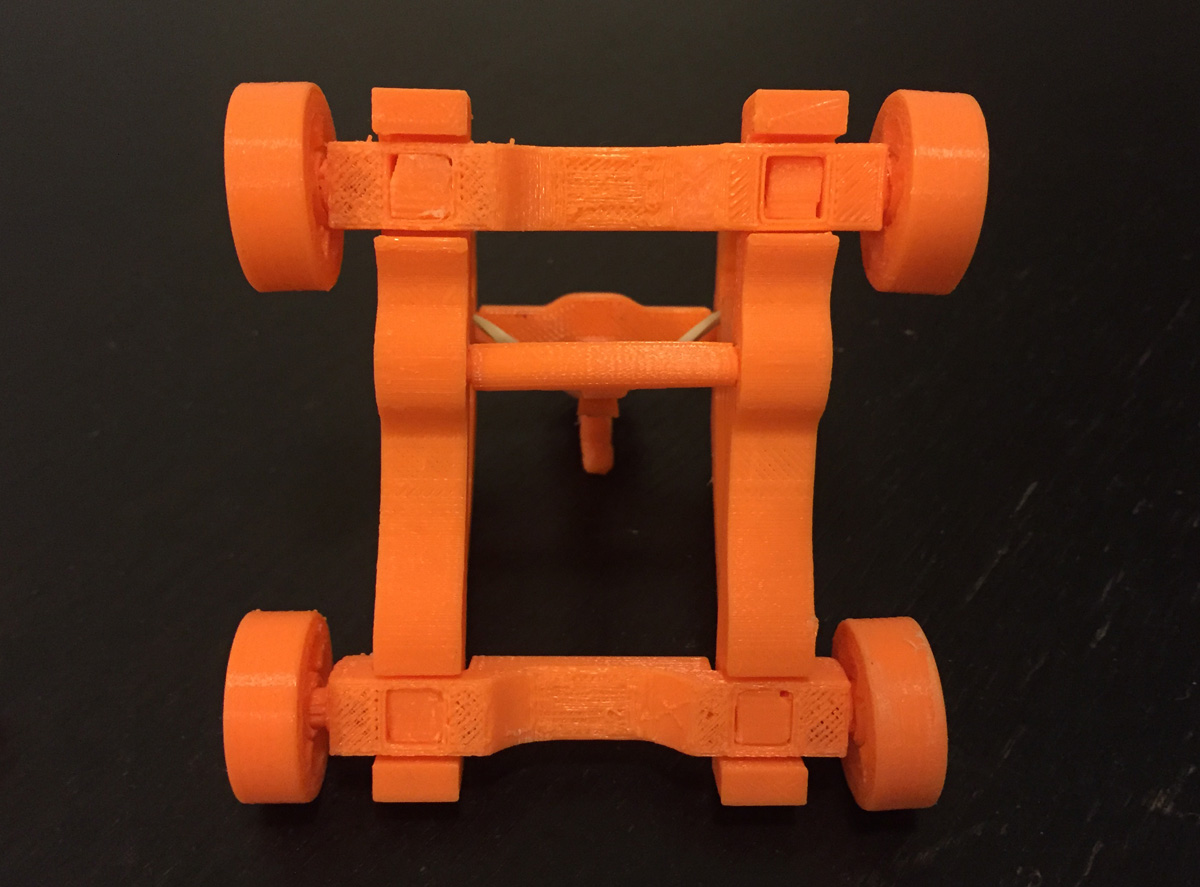 Quick video of the catapult in action:

January 4, 2016 at 3:30 am | Other Projects, Video