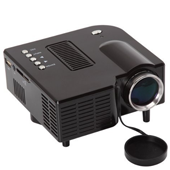 Sometimes I'm in the mood to gamble on some cheap technology. I don't necessarily care about the cutting edge tech – sometimes it fun to see what you can get for a few bucks. Enter a $36 projector from amazon.com. It all started about a year ago when I was browsing one of my favorite junk shops: dealextreme.com (now dx.com). They had a mini projector for about $70. I was shocked, both at the price and the size, but $70 is still a lot to bet on a mysterious mini projector from china. Periodically I check back at dx.com and noticed that they started adding many more mini projectors, but the prices were dropping too slowly. I decided to get a reference point by checking amazon.com and to my surprise, amazon had one of the same projectors for only $36!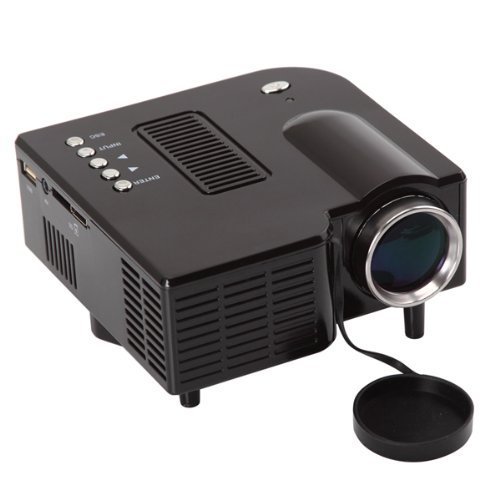 http://www.amazon.com/gp/product/B00EY24CCC/ref=oh_aui_detailpage_o01_s00?ie=UTF8&psc=1
The price has since gone up, but sometimes amazons algorithms adjust prices based on demand. I guess I checked at the right time, snatching it new for only $36.
Anyway, I decided to take the plunge and get one. I love the excitement and anticipation of waiting for something from the internet. Someday I really should do something like this: (via xkcd.com)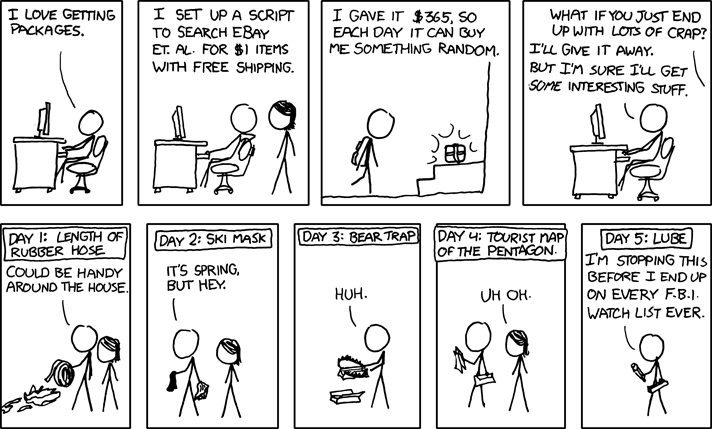 Before my purchase I read some of the reviews. To say the least, they were "mixed." But realistically you could tell what was happening. People who scored the projector poorly were expecting the world from it. Yes, it takes in 1080P signals but that doesn't mean it projects in 1080P. If you were expecting that, you will be disappointed. All the positive reviews were from people who knew exactly what they were buying: a projector for less than $40. Who cares if it's quality isn't super HD, it's cool to pick up a projector that cheap!
Unboxing
When it finally arrived it was mid-day and the room was very bright. I turned on the projector and it lit up the wall pretty brightly for daytime. It was still too dim to really watch or enjoy, but surprisingly bright – I was expecting worse. We closed some shades and turned the lights off. The room wasn't completely dark, but it was enough to watch an episode of Archer on.
Picture Quality
Realistically the resolution is pretty poor. I it's either 320×240, or 480×320. I will have to double check, but either way the pixels are HUGE. You pretty much have to sit on the opposite side of the room to have them be less noticeable. However,  I wasn't expecting much. I was able to play N64 and still read the text in game (Super Mario 64). Projecting across the room is fine – the pixels are less noticeable and watching something on it would be enjoyable if you're not a hifi snob.
When I hooked up my N64 I noticed the colors were over saturated and rather garish. I though, "Aha, this is why it's so cheap, they use a crappy LCD screen!" But I poked around with it's wireless infrared remote. I found a menu to adjust color, and I actually was able to dial in settings to make the picture much better. Contrast down, saturation down, brightness up, and the picture is decent for N64. I'm glad I can play retro games on this; will definitely have to have a Mario Kart night at my place now.
Over all, I'd say the picture quality is the bare minimum to have an enjoyable experience, as long as you have realistic expectations for $36.
Sound Quality
The sound quality is what you'd expect – the unit has a tiny, tinney speaker. It has a headphone port if you want to listen to the audio or hook it up to an amp. But realistically, you should just hook the source to the amp and only pipe video the projector – no reason to use it's audio circuits at all unless your just using the projector in a pinch.
Inputs
This unit has a surprisingly large amount of inputs, which makes me happy. I have a giant drawer of adapters and connectors, but it's nice to see a relatively obscure unity have much compatibility. Here's a list:
HDMI
VGA
Composite (RCA: Red, White, Yellow)
SD Card (Select video via OSD)
USB stick (Select video via OSD)
It's really nice to have a built in media player that can read from SD cards or USB sticks! I can't reiterate that enough! Normally I hate things like "smart TVs" or "smart blue ray players," but in this case it's truly useful. If I want to watch something in my room I can move the projector to my room and start it playing – no cables or laptop required to play the media. Of course, I can also project my laptop if I need the horse power or want to stream the internet.
The only gotcha is the composite input. It requires an adapter cable (INCLUDED!) That takes the red, white and yellow cables and converts them to a 3.5mm TRS connector. (Headphone style connector). Since it's included, no big deal, but you can't lose it or it will be more difficult to hook composite up to the projector.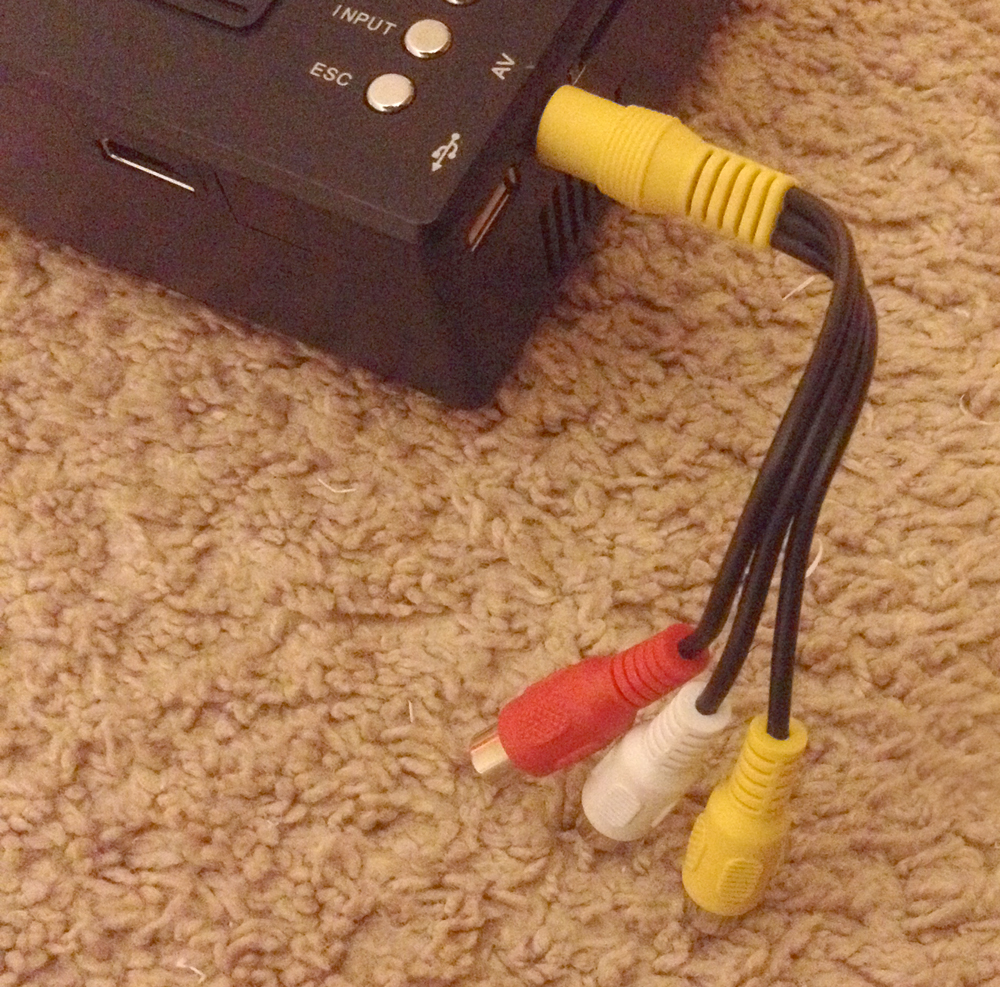 Other Thoughts
The most hilarious thing about the projector is it's color. My is "noble black," but in case your wondering here's all the colors available in order of hilarity:
Luxury Gold
Noble Black
Graceful White
Mysterious Silver
It's nice that it comes with a wireless remote. I think it's also necessary. The projector has buttons on top of it which interact with the menus, but the controller has more buttons. I'm not sure how to do everything from the buttons on the device itself, so I better not lose this remote. It's infrared like most TV / DVD / Bluray remotes, so it requires a direct line-of-site to the back of the projector for the signal to work. It might not always be easy to reach the projector with the remote, but I can't complain too much.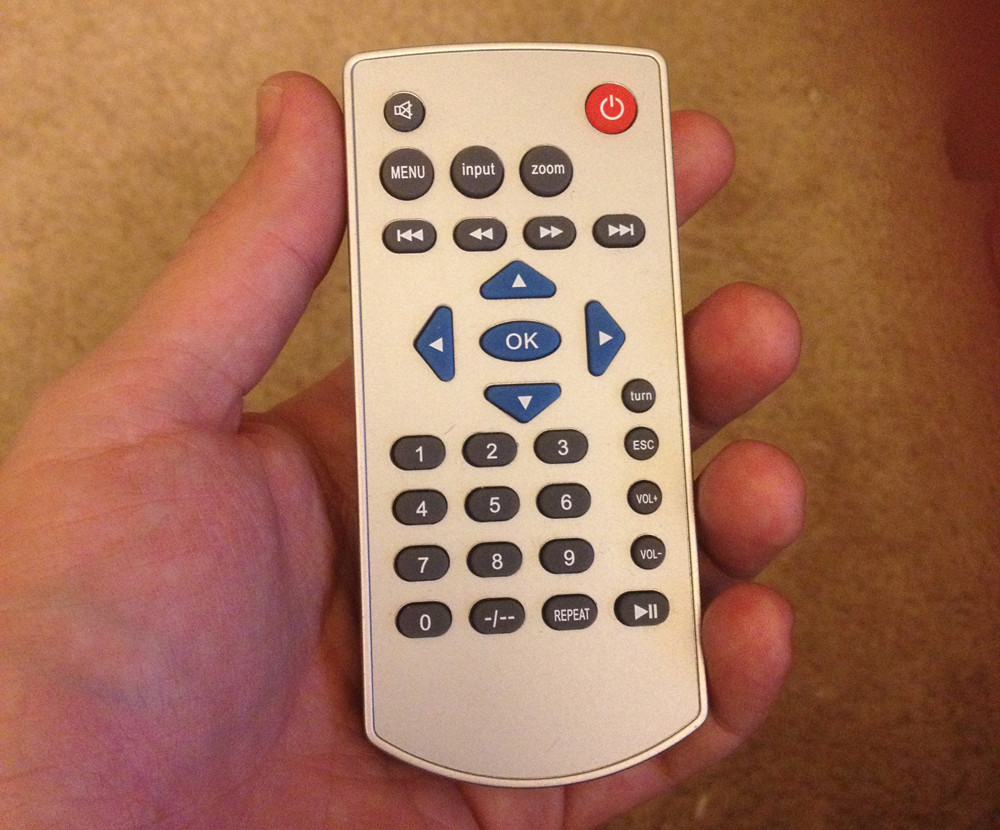 Final Thought
For $36 it's completely worth it. If you want to have a neat, adorable projector, to play with, use causally or maybe set up in a child's room, this is perfect. If you want perfect HD quality, super brightness, and 7.1 surround sound – what are you doing looking at $36 projectors? Since this device is so cheap, I might incorporate it into some kind of high-tech art project and get another one. It's enabling to be able to buy a cool piece of tech for cheap – I wonder what applications people will think up with cheap projectors? I can't wait for prices to drop further!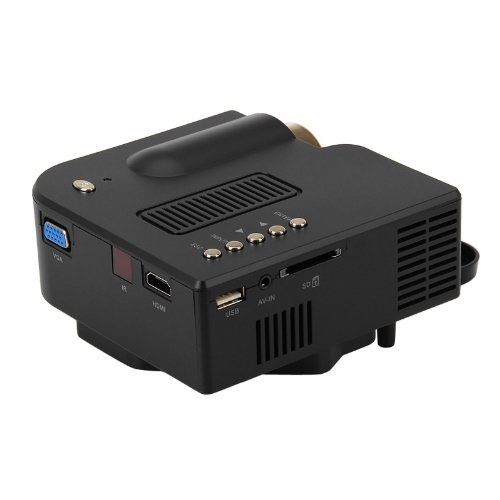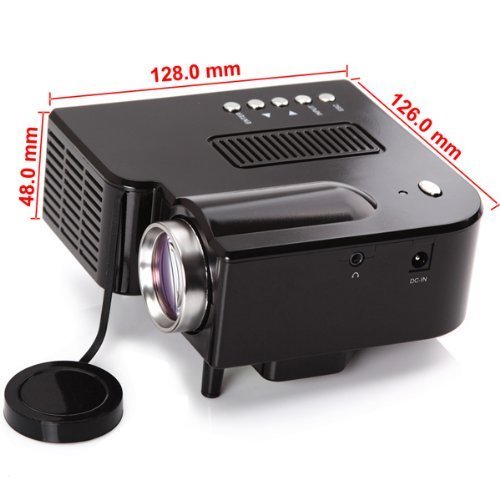 February 10, 2015 at 7:53 am | Technology Reviews