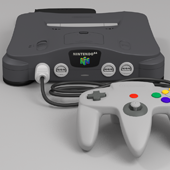 I've been craving Nintendo a lot recently, playing a bunch of NES and Super NES on emulators (of course, using their real controllers). So after I modeled my 3DS XL, I thought I'd model my N64 which I had lying around.
Everything about this modeling project was more difficult than I expected. The 3DS XL went very smoothly, but didn't prepare me for all the crazy curves of the N64 controller or the console itself. Further, I always try to optimize my textures maps (diffuse, bump, and spec) to fit everything necessary in one square. In this case, I found that the console and the controller had too many details to fit all in one, causing me to rework the texture lay out half way through.
I had fun making the controller cable and the AC power cable by extruding a cross-section across a neatly-woven curve.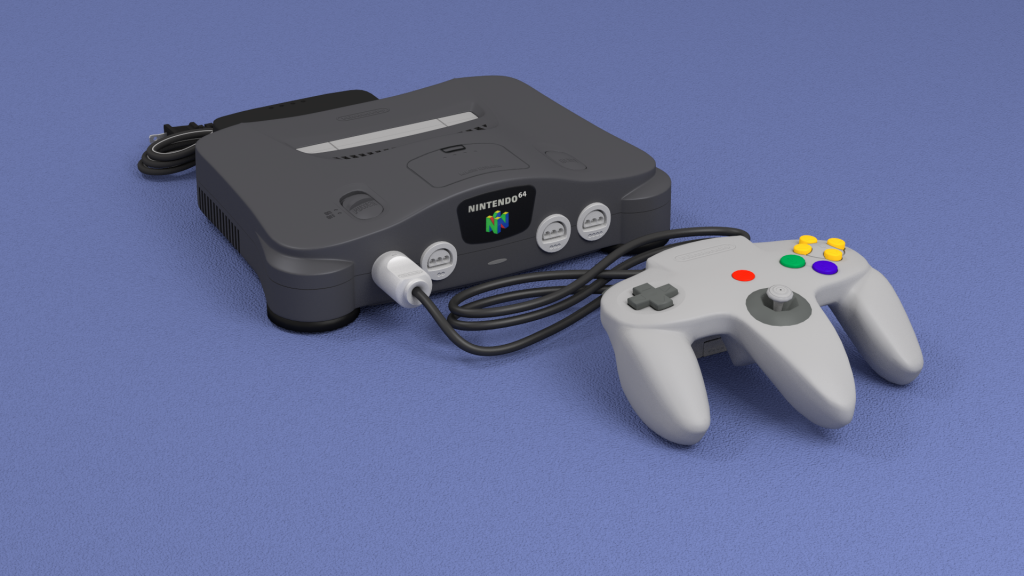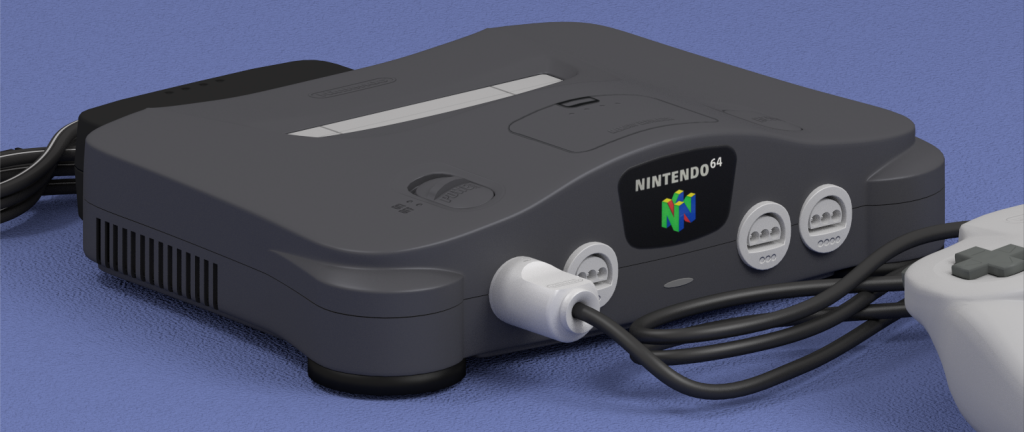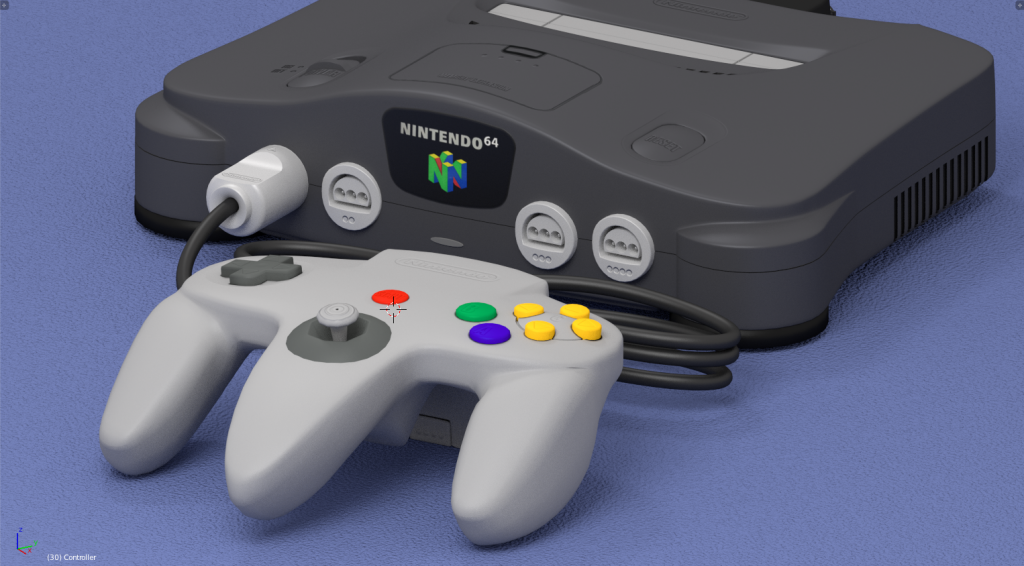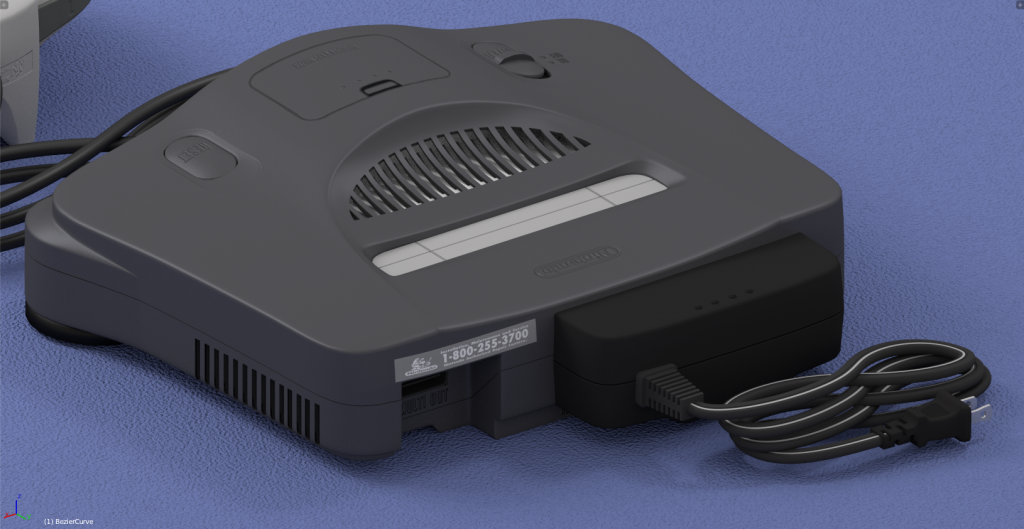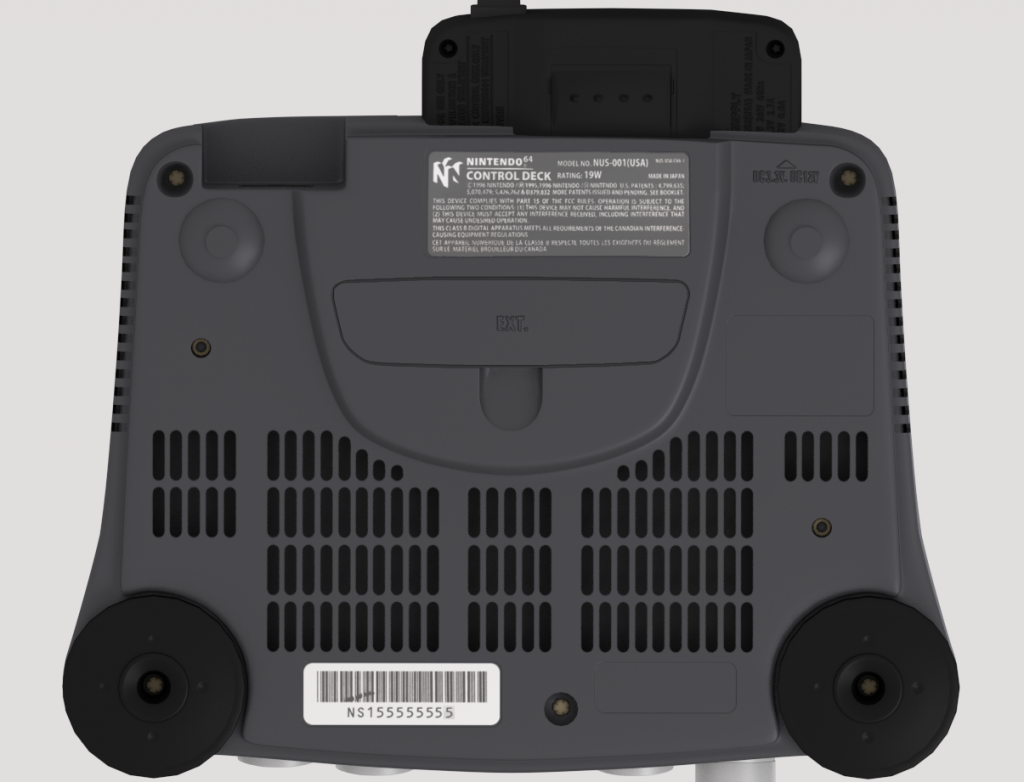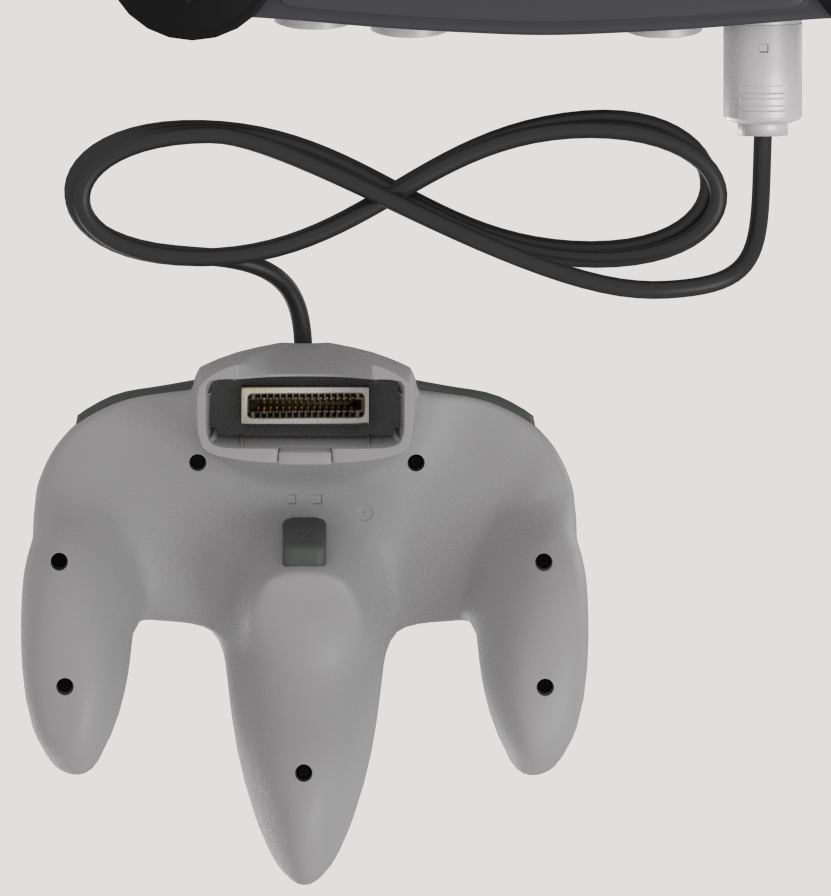 NOTE: Video Coming Soon!
January 20, 2015 at 7:28 am | 3D Modeling, Video