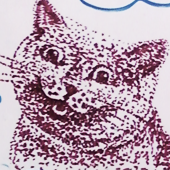 As I've mentioned before on this blog, I used to work at Swirls, a frozen yogurt, smoothie and sandwich shop. Some days we had a lot of time to kill, so I spent a good hour making this sign:
(Click for full size)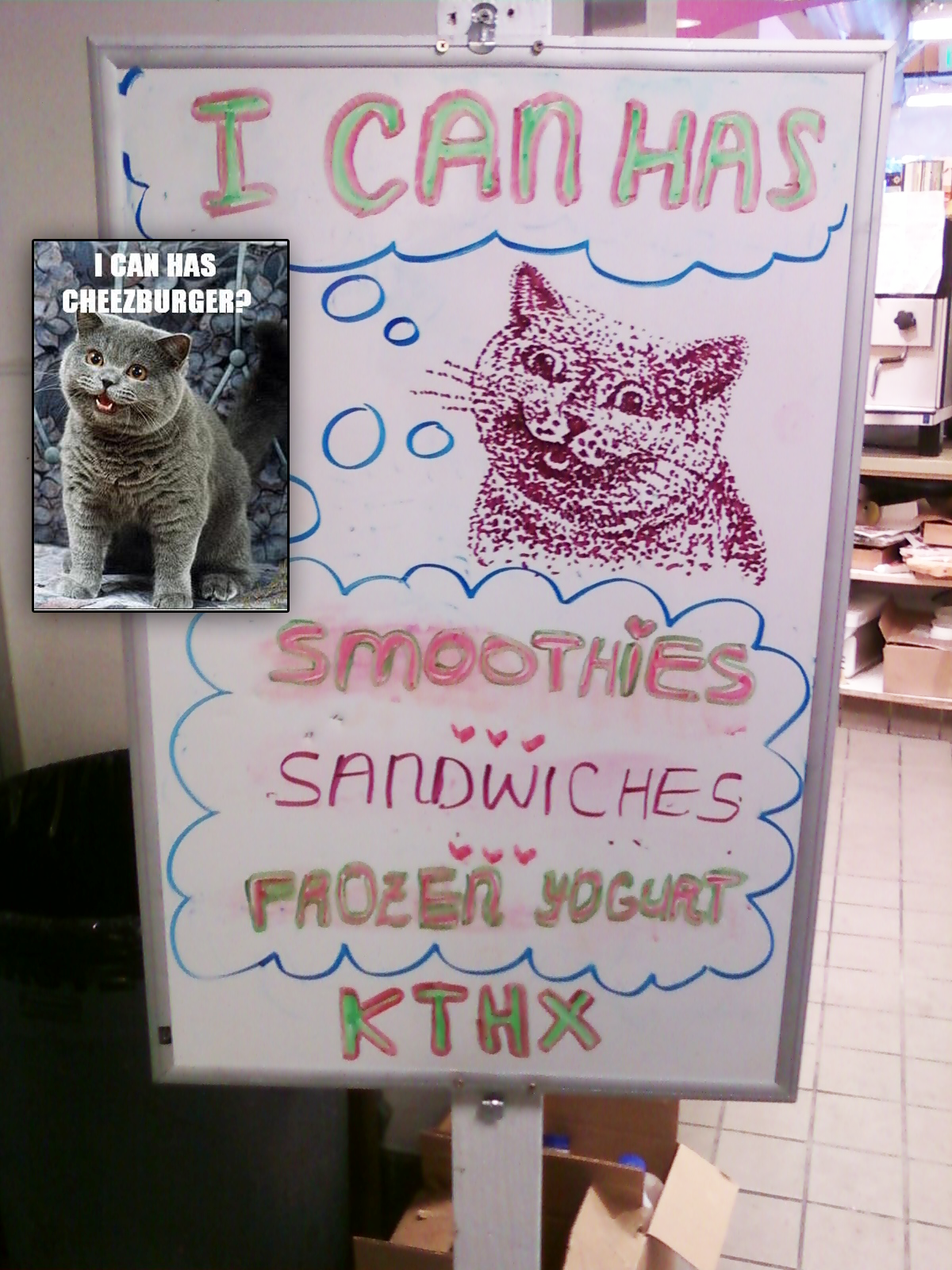 It was at this time that I realized whiteboard art is easier when you use pointillism (or stippling). The main reason is simple: when you try to "fill" a solid shape with white board markers, they typically end up pushing the ink around. Half your strokes will color the board, the other half will erase ink. It's a constant battle trying to make a solid color on a whiteboard, let alone gradient shading. But when you use dots, the "fill" ends up very even. Sure it has lots of holes in it, but they are part of the pattern. It's also completely natural to do gradients this way – fewer dots = lighter tones. Mixed dot colors = new color.
Since I was working at a Frozen Yogurt place, I would sometimes bring some home for roommates. I did this piece on our communal whiteboard:
(Click for full size)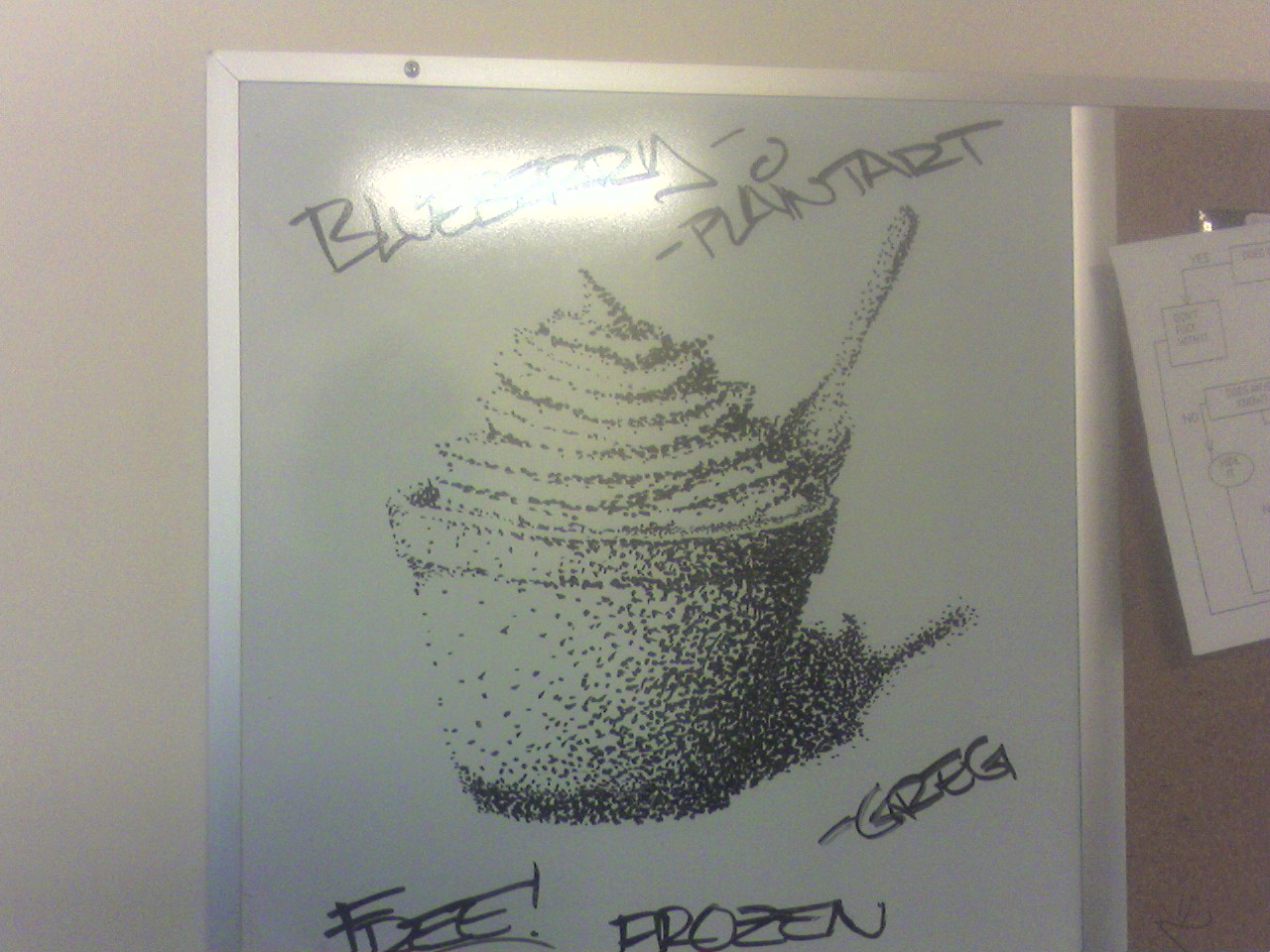 When I had a coworker over after work one day, they saw the whiteboard Froyo, and insisted I recreate it at work:
(Click for full size)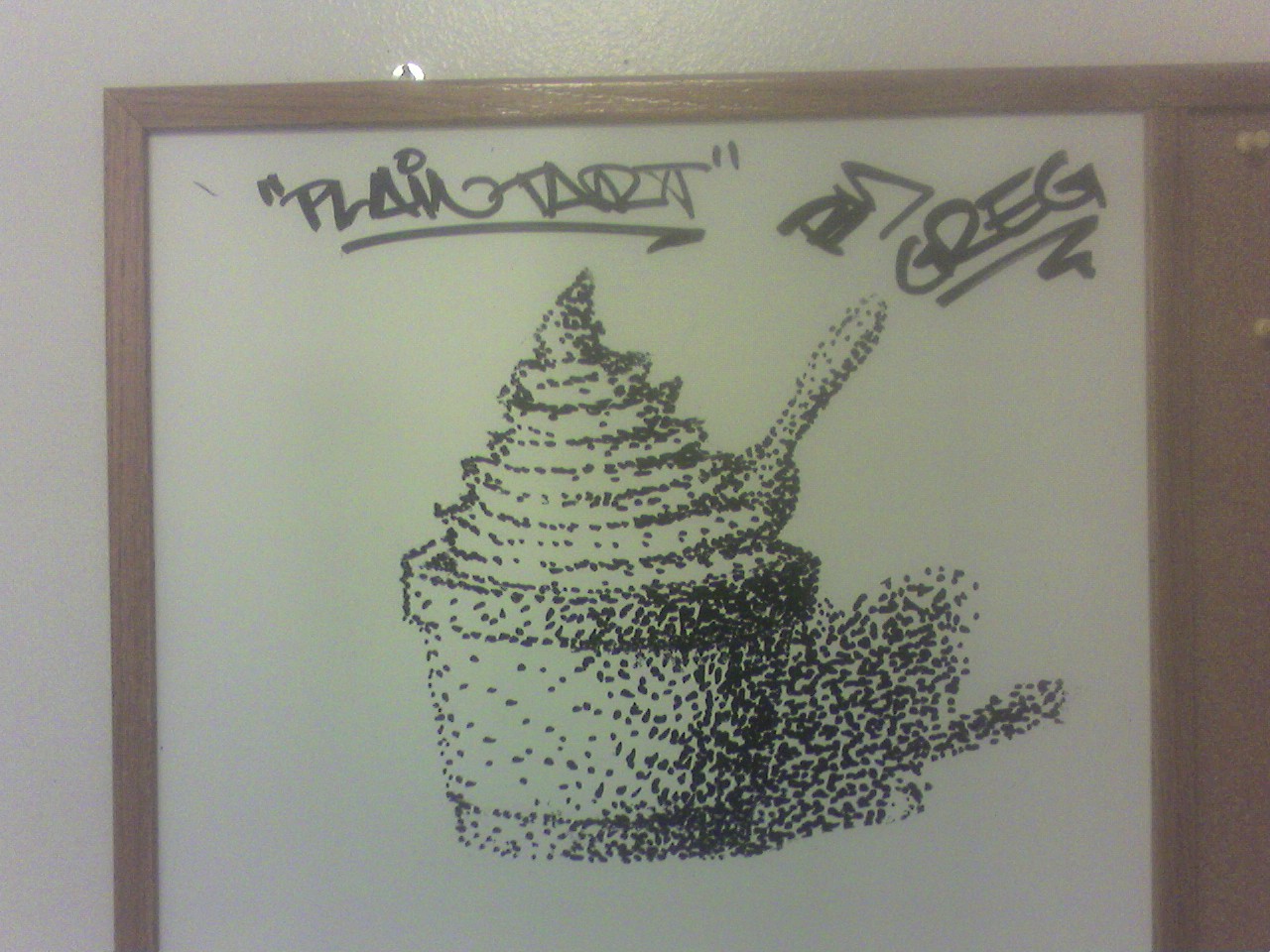 After that, I didn't do any more white board art for a few years… until my most recent job: Hurricane Electric. Our NOC had a large whiteboard installed that was rarely used. Another coworking started doodling on it, so I decided to do a large "Hurricane Electric" piece:
(Click for full size)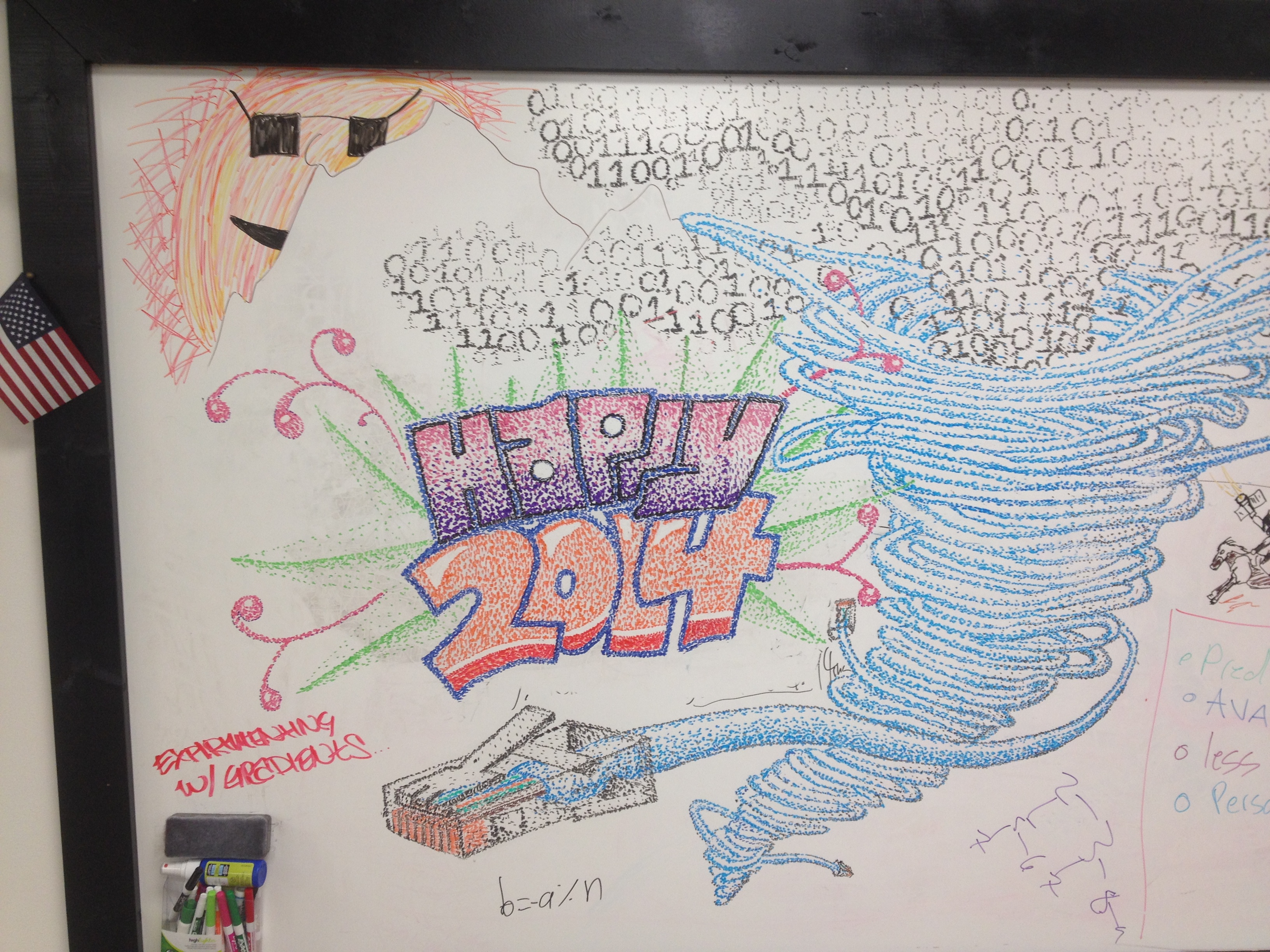 (Click for full size)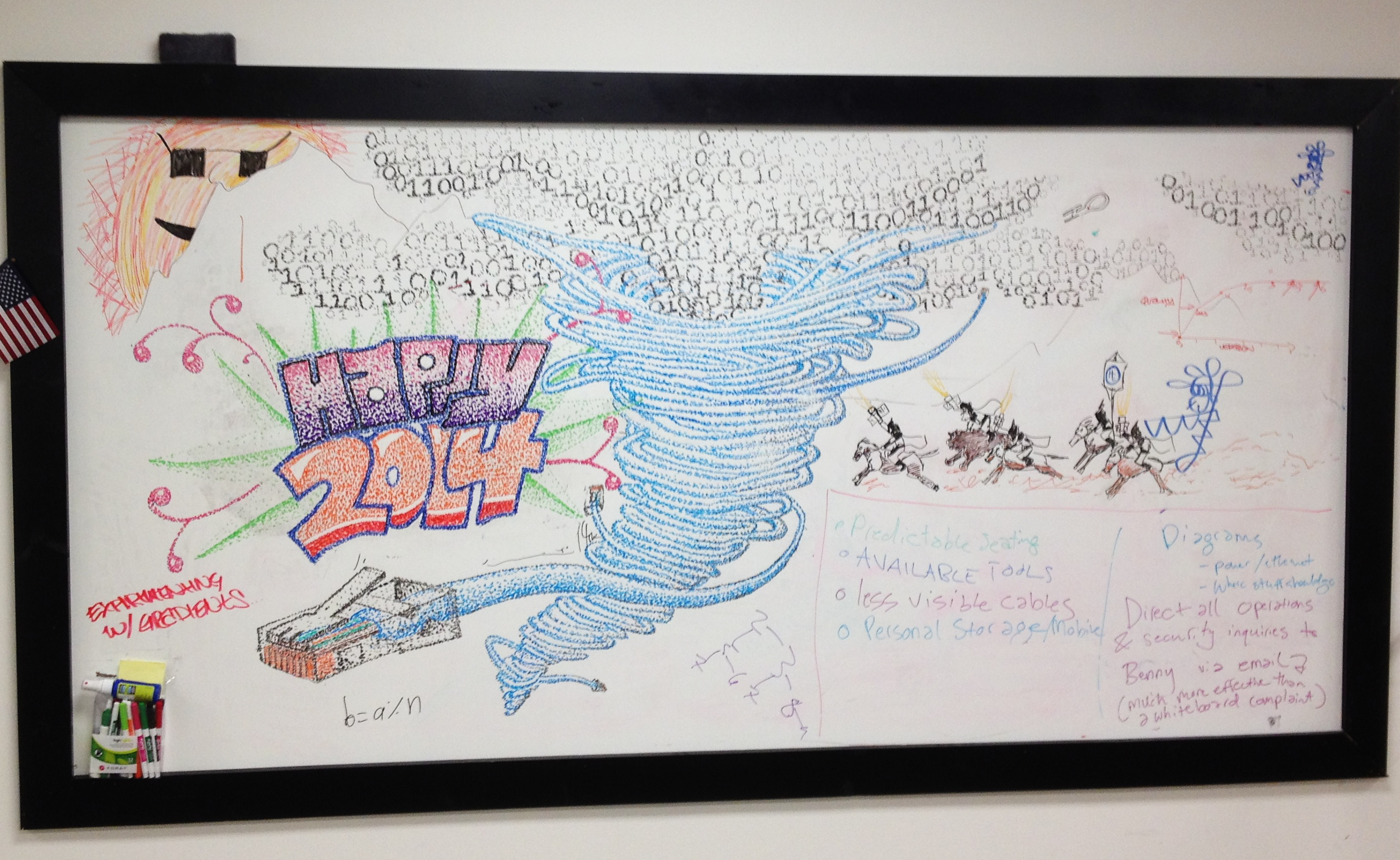 I'm happy to say that this piece ran for several months without getting erased! Eventually some angsty person erased it when they needed the board for math. Bleh, work at work???
I promptly replaced it, with my best piece yet – celebrating the 20th anniversary of Hurricane Electric!
(Click for full size)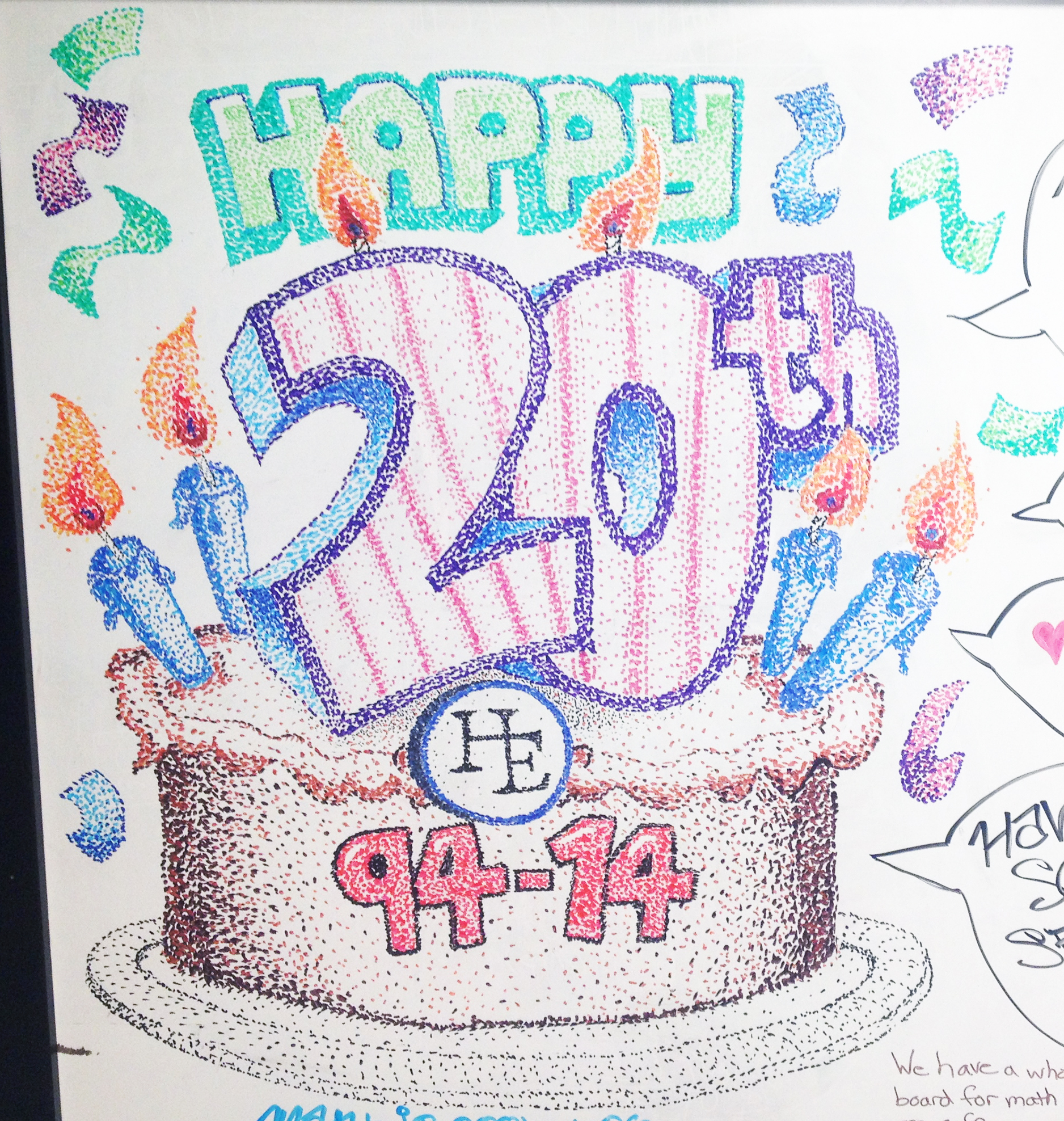 (Click for full size)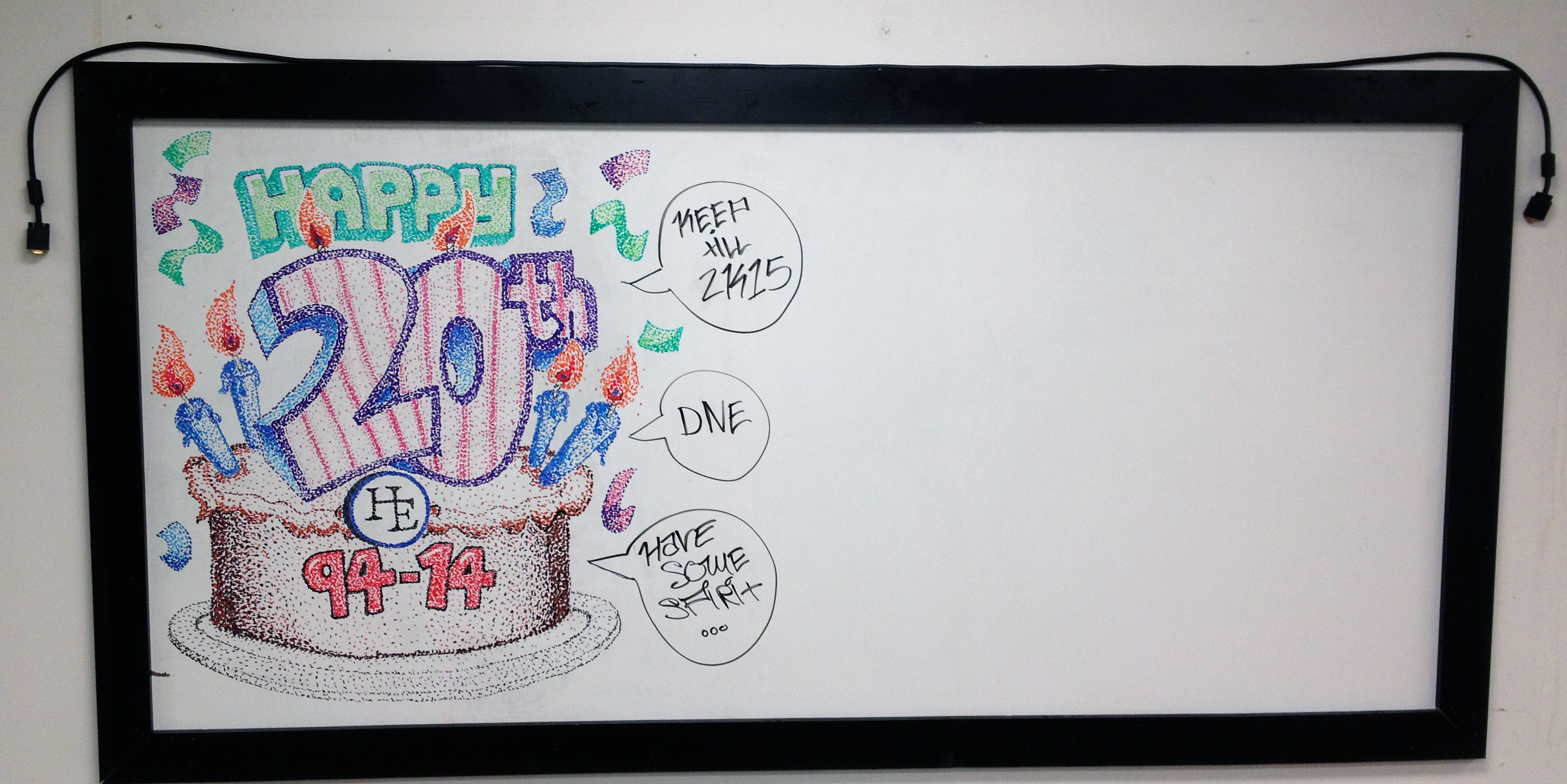 March 14, 2014 at 12:55 am | Art