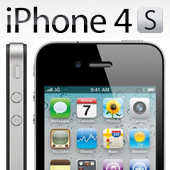 You might think it's weird to review a 2 year old phone – 2 years after it was released. Especially since 2 generations of the phone have been released afterward. But I think it's a fair and interesting idea to retro-review technology, especially when it stands the test of time.
My first phone was an HTC Hero, the best Android Sprint had to offer and one of the best Androids available at the time. It was a dark, dark time for Android. I ended up hating that phone, and shortly came to the conclusion that Android phones tend to have a half-life of 3 months. The interesting thing, though, is that if you Google reviews on the HTC Hero, most of the reviews are from the time it came out. They are really positive. In retrospect, the phone is godawful, and I wouldn't wish it on my worst enemy. Okay, I guess if I had chosen one of it's (Android) peers at the time it could have been worse, but my point is that some things age gracefully and others don't.
By the end of my 2 year contract with the Hero, I was ready desperate for a change. The 2 years have just expired on my iPhone 4S, and the strangely I don't actually want to upgrade. My 2 year old phone still feels like a new phone to me. Both physically and software wise. It's glass front and back feel great in the hands, though it's noticeably heaver than the 5 and 5S. Since I use it on a daily basis, I don't notice the weight difference until my friend hands me his 5S, and lets be honest 0.95oz (the difference) should not be enough to bother anyone.
The screens on the 5 and 5S are larger than the 4S, but only by 176 pixels. They have the same horizontal resolution. The 4S's screen is 960×640. So an extra 176 pixels is about 18% taller. That's reasonably larger; but enough to make me consider an upgrade? Not likely.
The number one thing that makes me abandon technology are slow downs. I can't stand using a slow device, which is what the Hero was, and most low-end Androids still are. The iPhone still feels like a new phone to me. Even when I cold boot the phone, as soon as the home screen is displayed it's immediately responsive, as if I had never shut it off. Any app can be loaded with zero waiting. The kernel fires up and is ready to go, without loading excess junk in the background.
Apple released iOS 7 for the 4S. Initially I was apprehensive to update, because I thought it might run slower on the aging hardware. But to my delight, it runs just fine. It's minimalist design breathes new life into the phone. Though, I have noticed a few glitches with iOS7, I wonder if they're only present on the 4S. In any case, they don't bother me much.
This isn't meant to be an Android vs iOS article (I have plans for one of those later), so I'll wrap it up here. After 2 years of owning the device, I'm shocked that I have no desire to spend money on a newer model. I guess I'll see how I feel when the 6 comes out, and update you here!
December 9, 2013 at 10:24 pm | Technology Reviews