Introduction
I've always loved Physics. Well, maybe that's not true. Ever since taking a class freshman year of high school at least. Before then I was terrified of the math involved, but once getting acquainted with it, I found it quite elegant.
The Concept
Although I already had been programming for some time, all my games had simple physics. For example, objects would fall at a fixed speed, as opposed to acceleration. I decided that I wanted to make a solid 2d physics engine, and then make a game based around it. The game would have been a puzzle where you must build 2d robots to solve a given task. Unfortunately this never saw the light of day =/.
My first attempt was called "Node Band Test," as seen here: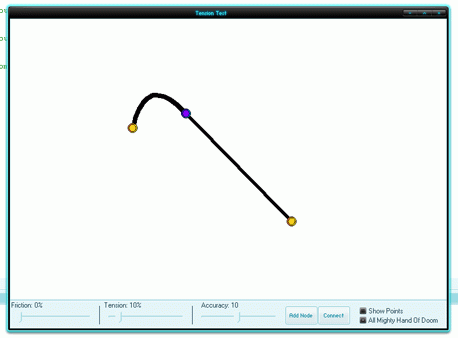 The Project
Over all it was very exciting to work on, and came it out decent. Although it was never completed, it is fun to play with.
It was a triumphant moment when things started happening that mimicked real physics, that I hadn't even programmed in! I made a rope in the simulator, and it behaved like a rope! I was blown away by my own program!
It has quite a few bugs, though. Soon as you start overloading it with crazy complex calculations, it goes haywire. For for simple physics it's a fun toy.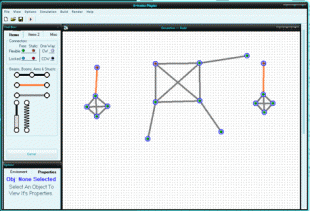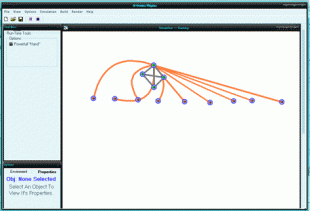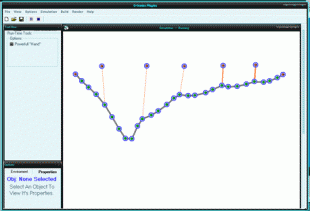 Download
Download will be available soon!
November 22, 2012 at 1:43 am | Code Projects