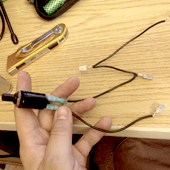 Recently the tip of my key broke off in my 91 Toyota Corolla's ignition cylinder. After finding out it would be $400 to repair, I decided to have a go at it myself. If I broke the ignition, that would be OK since the $400 was for a replacement anyway. The good news is I got the broken key out and the car works good as new. Total cost: about 4 hours of my time spread over a couple days. But while I had the ignition out I needed to drive to the store for parts and for dinner. I decided to learn how to hot wire my car!
I couldn't find that great of a tutorial online, so instead I used a multimeter on the ignition switch to see which pins connected at the various states (ACC for accessories, ON for running, and START for the starter motor). After I mapped out which pins connect, I made some jumper wires with crimp plugs and held my breath. First I hot wired the accessories and the radio and clock came on! So far so good! Next I hot wired the remaining slots to power. One controlled a relay under the hood, one turned the car "on", and the last was for the starter motor. I wired a button for the starter wire, since you shouldn't have the starter be always-on.
Check the video for my hot-wire rig in action!
Here's a close-up pic of the hot wire rig assembly: (not shown is the extra jumper for accessories.)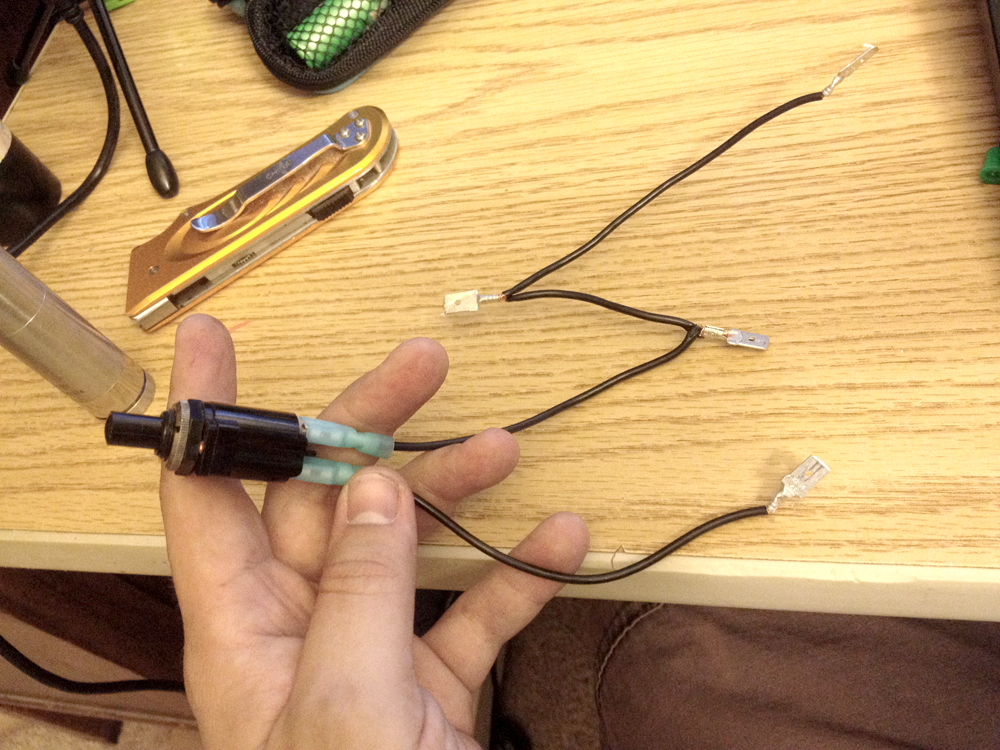 August 3, 2014 at 11:07 pm | Other Projects, Video