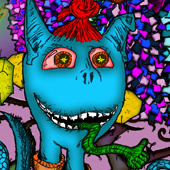 This was another old piece of work I recently rediscovered. Like the Box in the Jack, I originally doodled bits of this project on paper and colorized them in Photoshop.
It all started with this guy:
(Click for full size)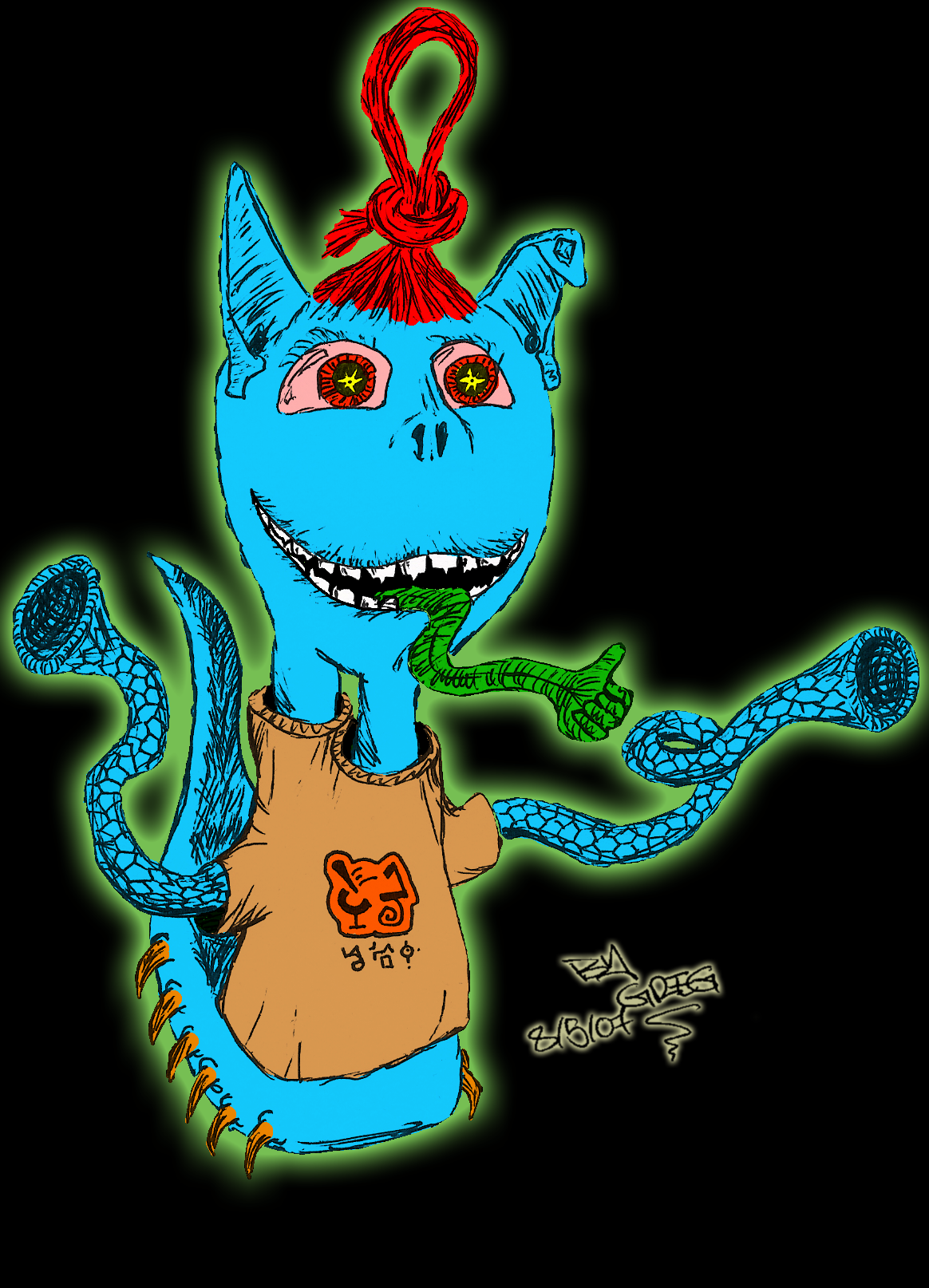 I liked the outcome and art style of the alien, so I decided to give him some surroundings. While  I was playing with photoshop colorization, I came up with the idea of procedurally generating  the background, instead of drawing it entirely by hand. First I came up with some simple pieces which I could copy & paste, flip, mirror & rotate: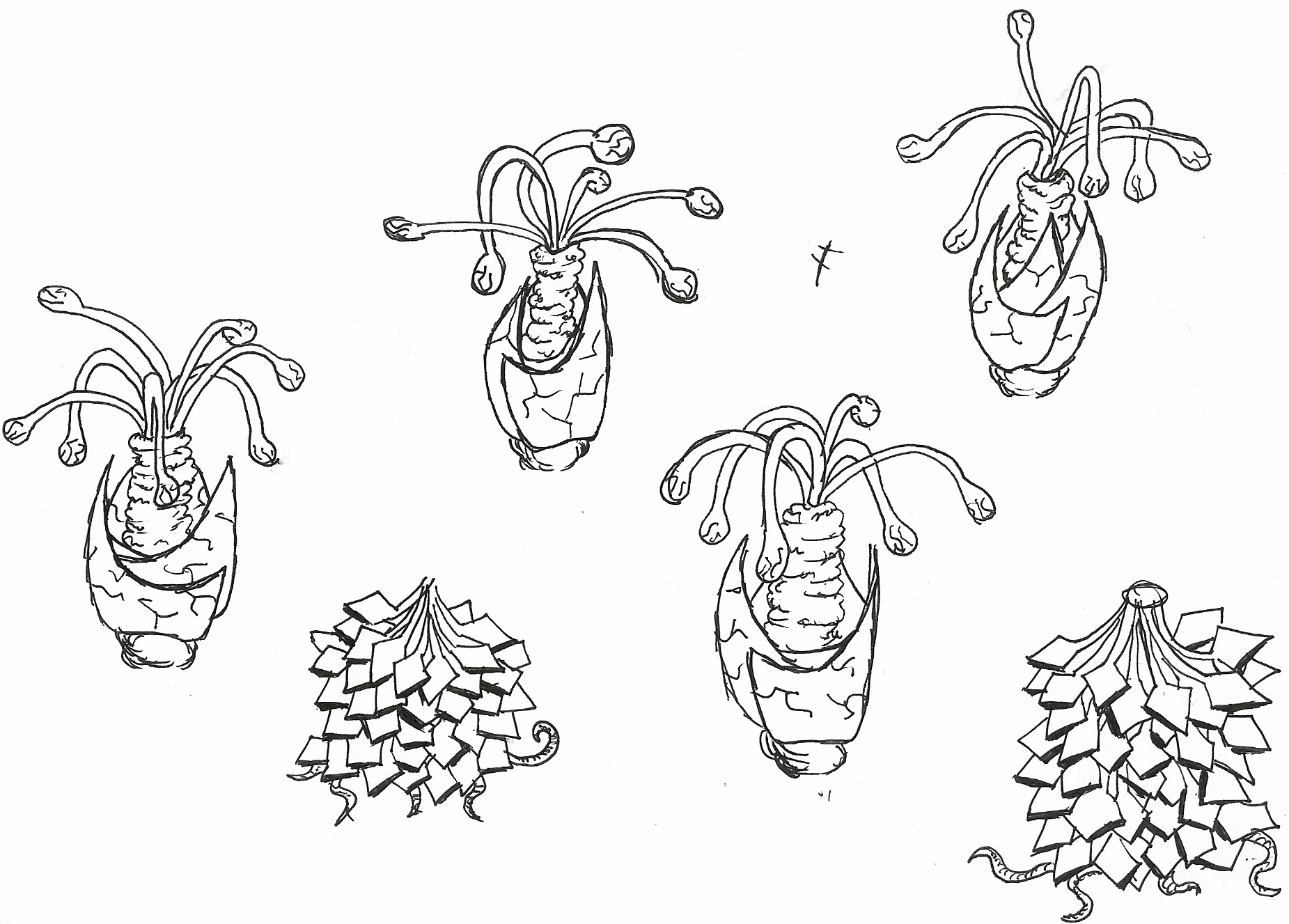 I then colorized those and assembled them into a background:
(Click for full size)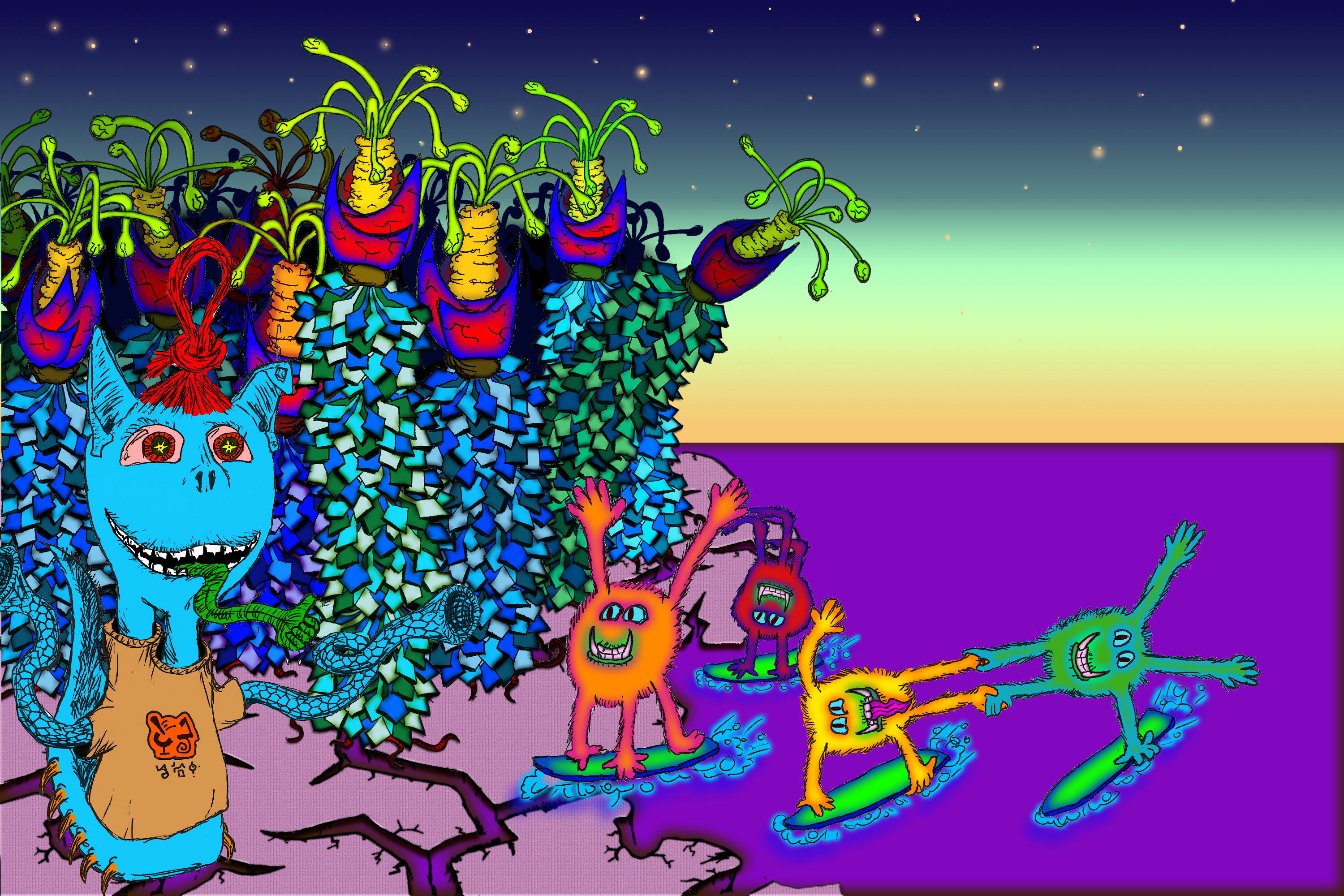 I still wasn't happy, so I went into overkill mode and made this bizarre masterpiece:
(Click for full size)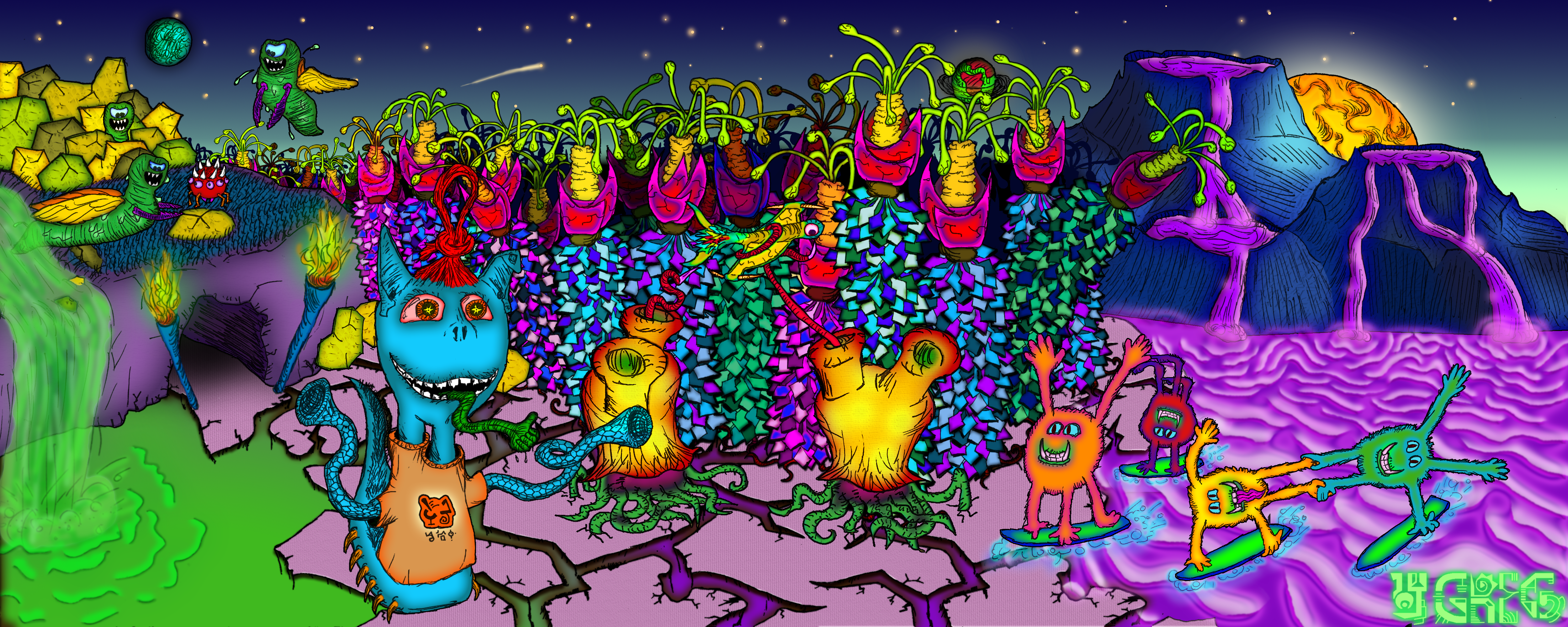 Overall, there is waaaayyy to much contrast, and waaaayyy too much saturation. But I think it works for the trippyness of it all. This was one of my first attempts and colorization in Photoshop, and this project is about 7 or 8 years old at this point.
March 14, 2014 at 12:06 am | Art