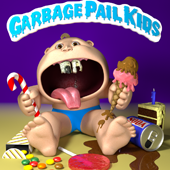 Ashens is one of my favorite YouTube channels. The other day I was watching his review of Garbage Pail Kids, something I had seen around on the Internet and wanted to learn more about. He mentioned that there was a hardback book of the entire serries available, so I picked up a copy: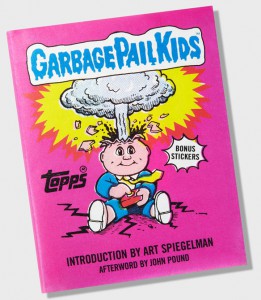 I mainly was looking for a source of inspiration, as I like the art style and corny puns GPK has to offer. Also, the price is right for this sort of book.
I decided my first project would be to 3D model & render one of the Garbage Pail Kids. I may do more in the future, and make these a series, but for now this is my first try. I chose "Junkfood John" to recreate in Blender.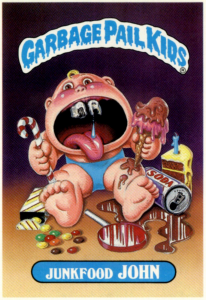 Below you can see my final render! Took about 2 weeks, working on it a couple hours a day. I'm new to character modeling, so I'm sure my topology is a nightmare. Overall I'm proud with how it came out. The main thing it's missing is the rosy cheeks and gloss on the cheeks. I think I might be able to solve that with texture painting, but I haven't learned that yet. Soon.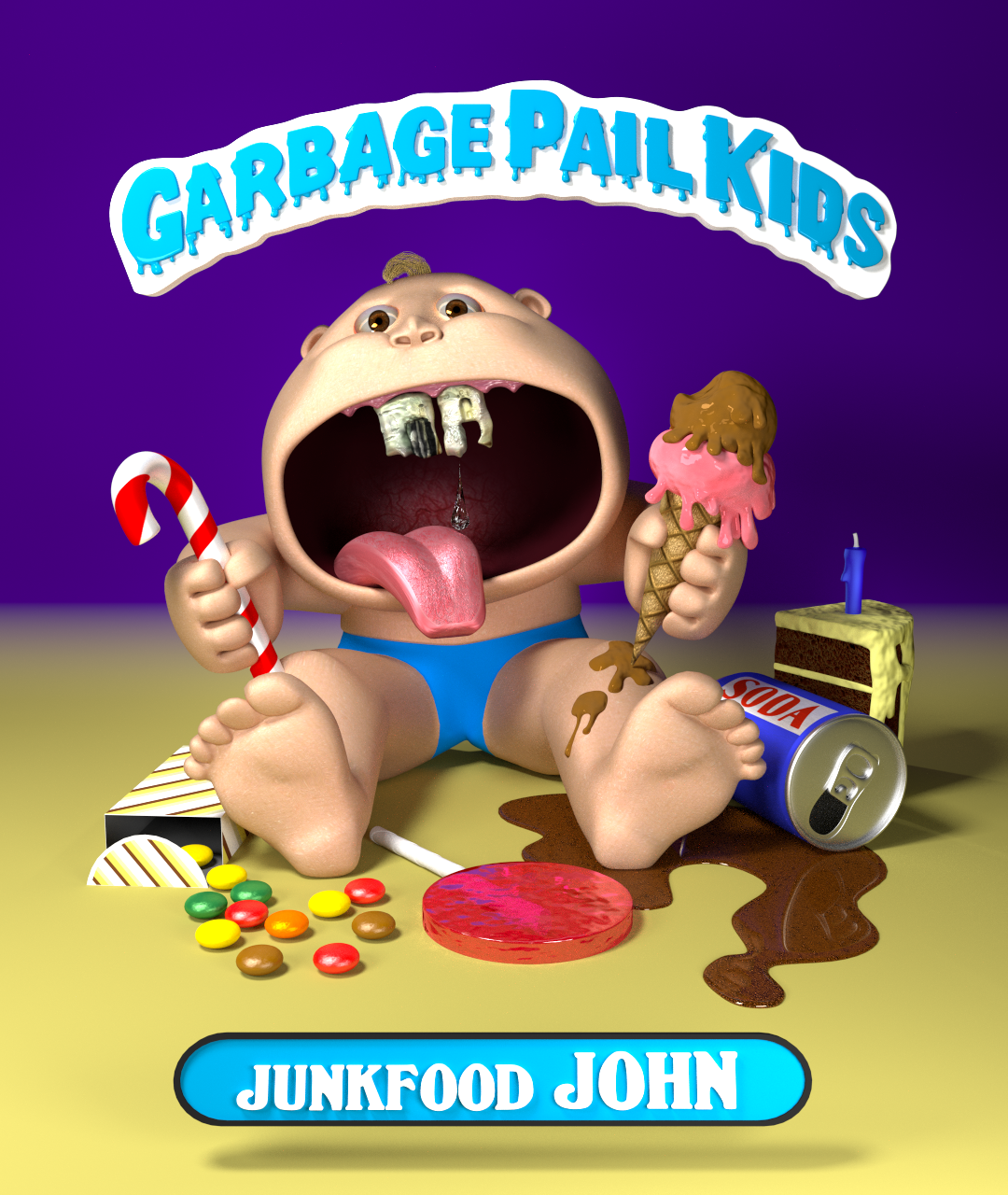 March 13, 2011 at 11:01 pm | 3D Modeling