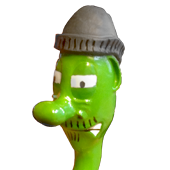 I'm really enjoying making my favorite bay area graffiti characters in 3d  and printing them out, so here's the next in the series: snort! When I posted this one on instagram I tagged the original artist, snortydeegs, with the picture. He got a little upset at first – figuring that I was trying to rip him off by selling these without his permission. So I think I ought to mention that these 3D prints I make are not for sale. If it really comes down to it, I would have to get the original artists involved before selling them – which I don't have time to set up right now. So for now, these are strictly fan art / fan tributes, and of course, all credit for the original character goes to @snortydeegs on instagram.com.
Speaking of the original character: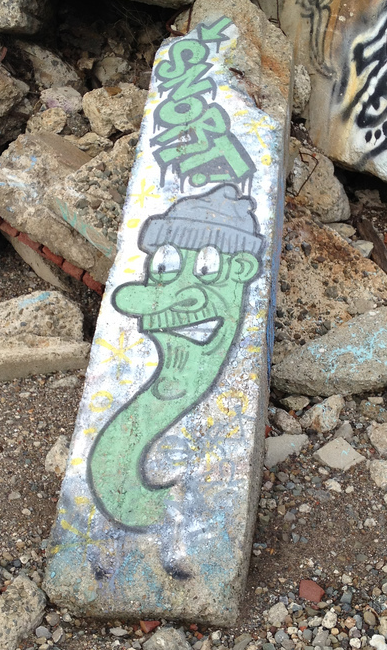 Here's my 3D model loaded up in cura ready to print…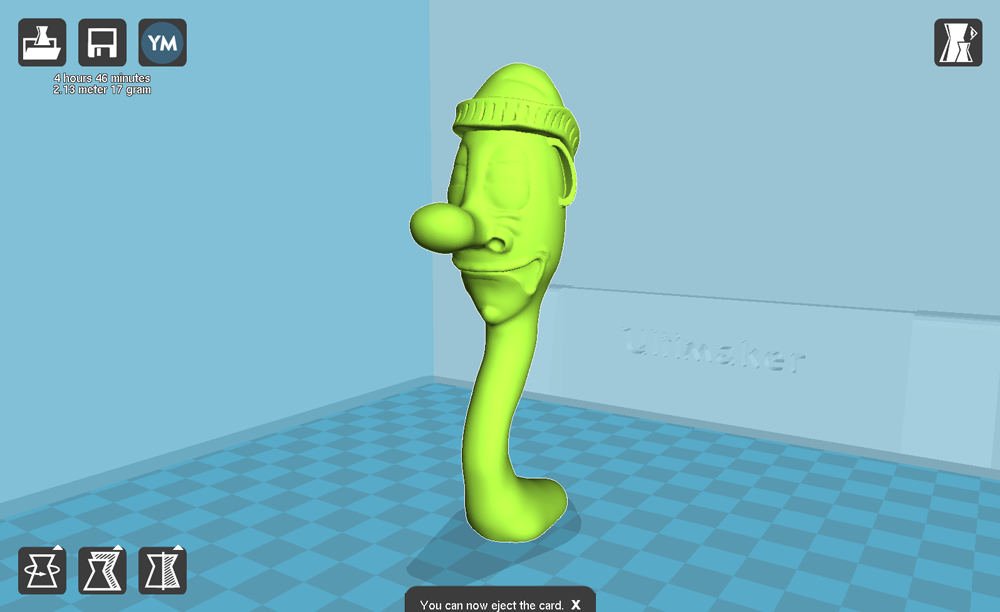 A few short hours later, we have a 3d print: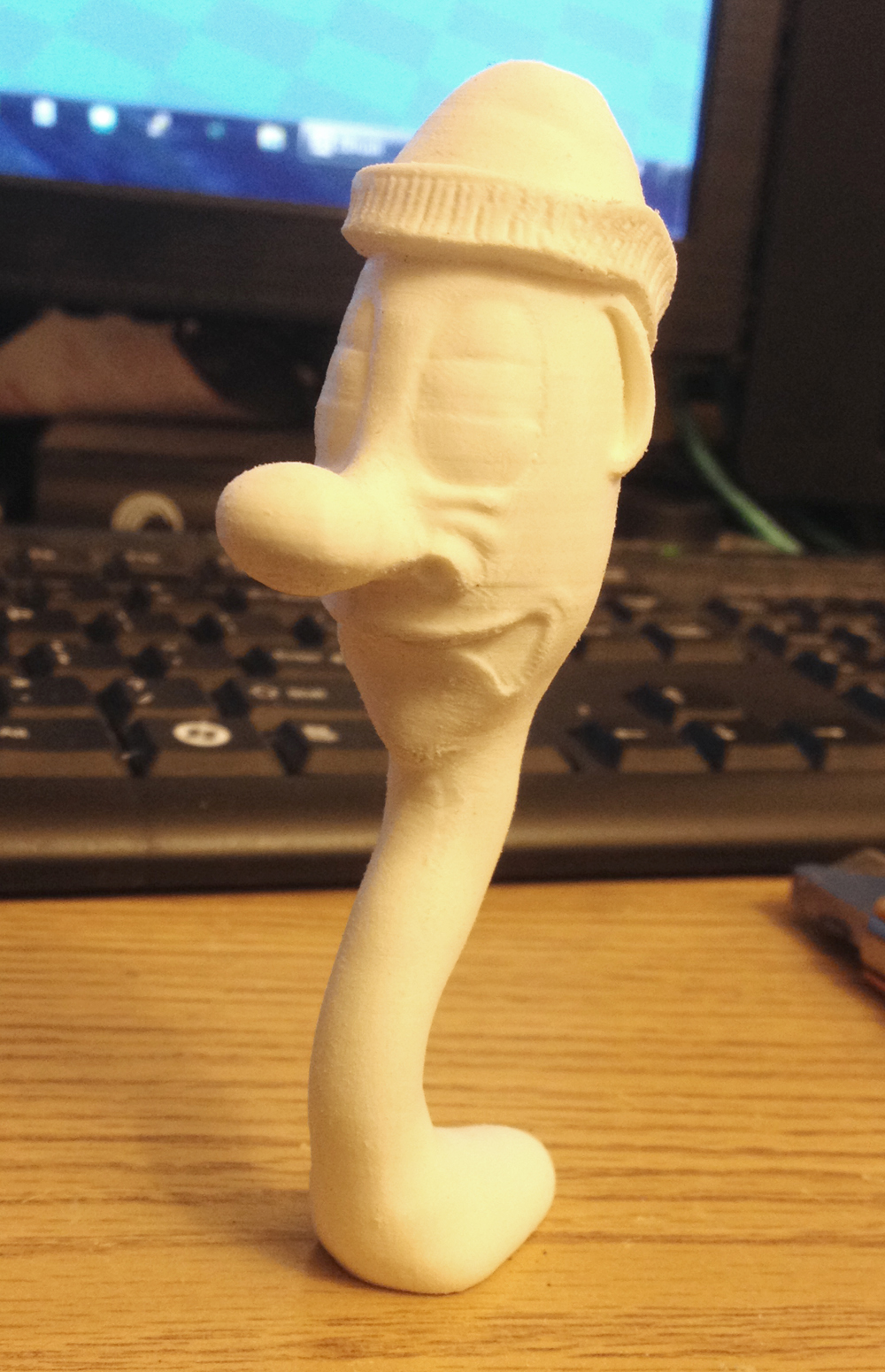 This was actually the second print I did – the first one seen below got messed up. It got knocked off the build platform while it was printing. I don't have a heated printer bed, so prints might slip off if the temperature in the room changes. One solution to this is to use glue stick on the build platform before printing – the glue will keep the raft layer down tight, and wont interfere with the printing.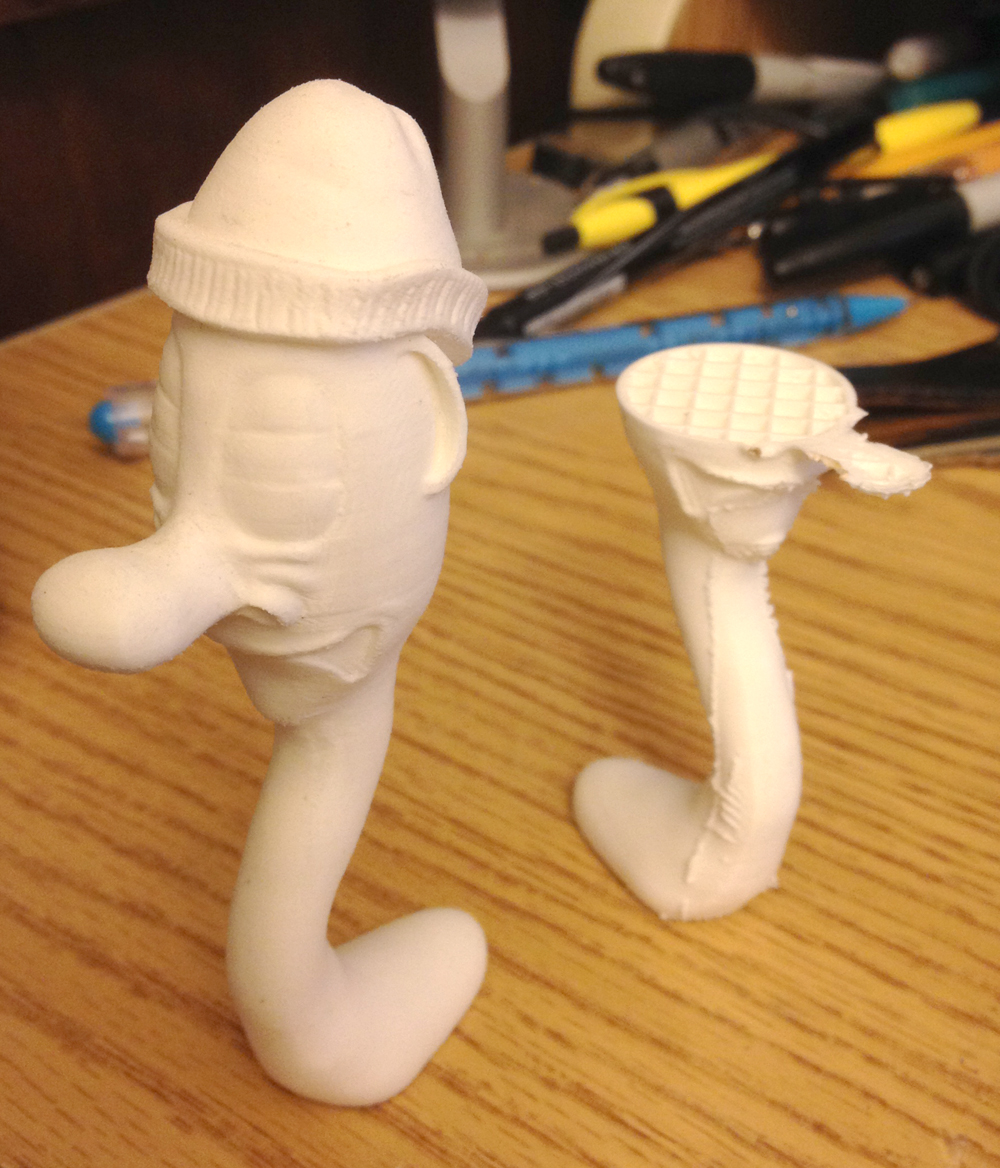 After a couple days of painting with Tamiya model primer and Testors enamels, we have a sweet Snort figurine that stands on it's own!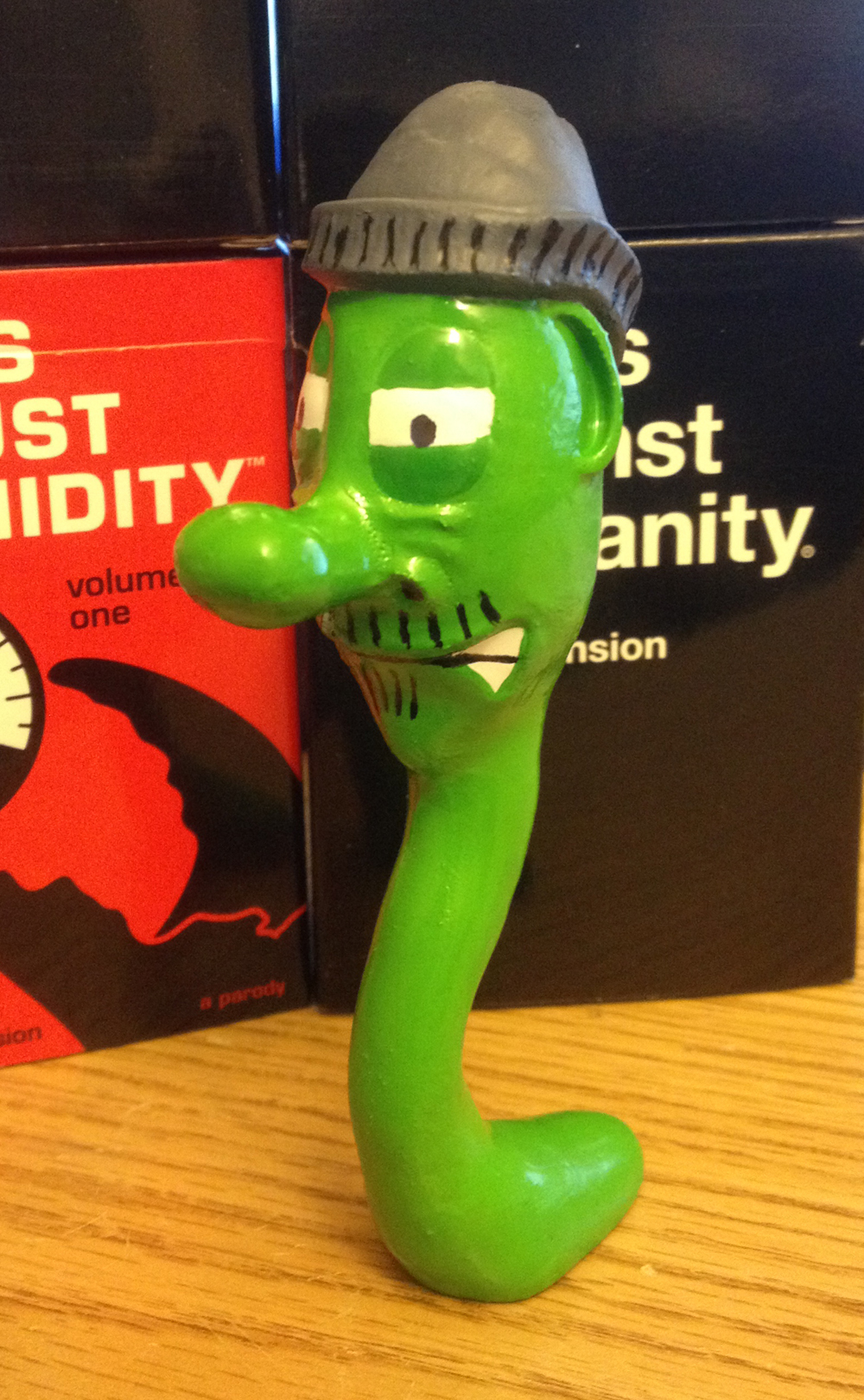 Gotta love those cards against humanity and crabs adjust humidity in the background! Some cleaned up shots: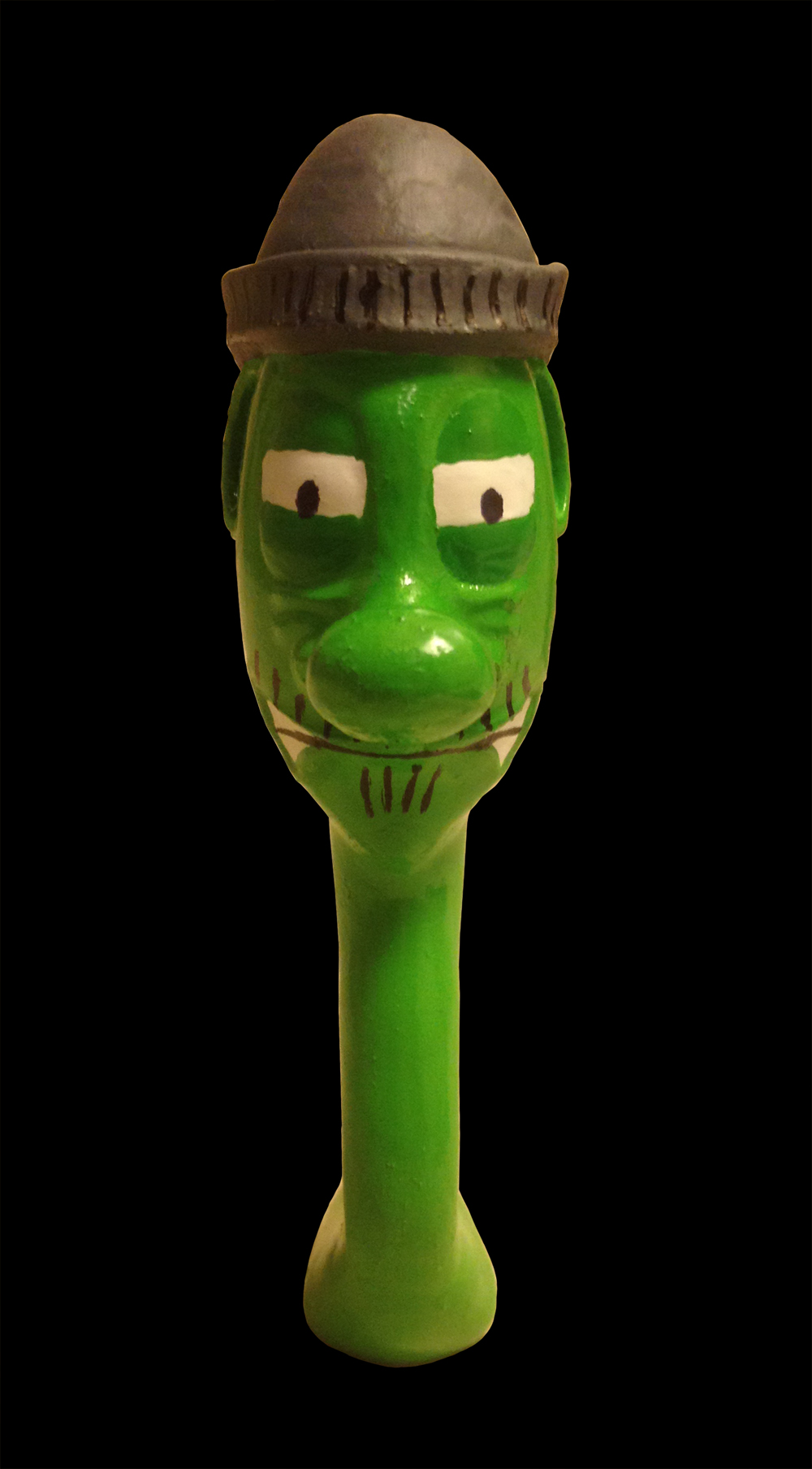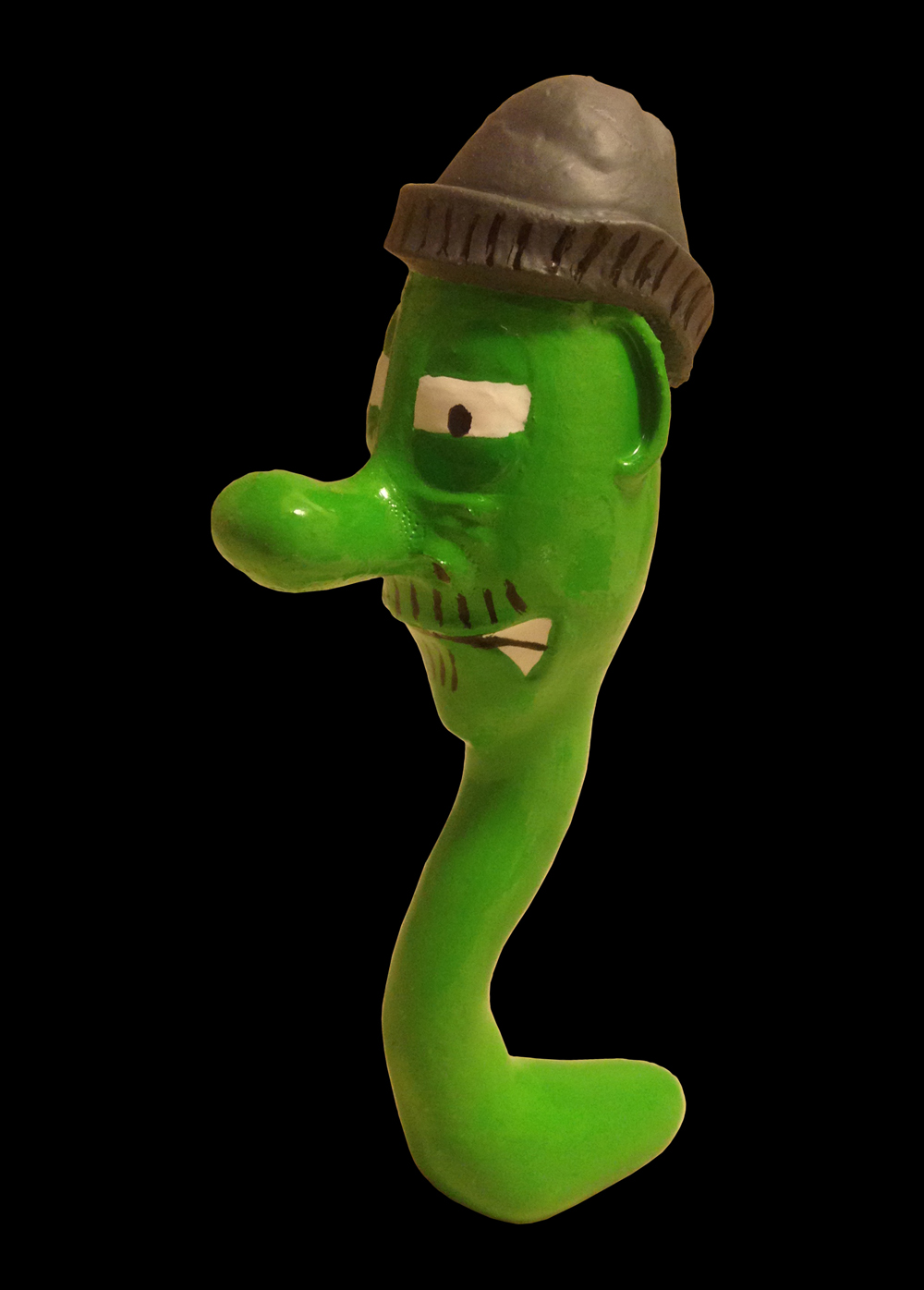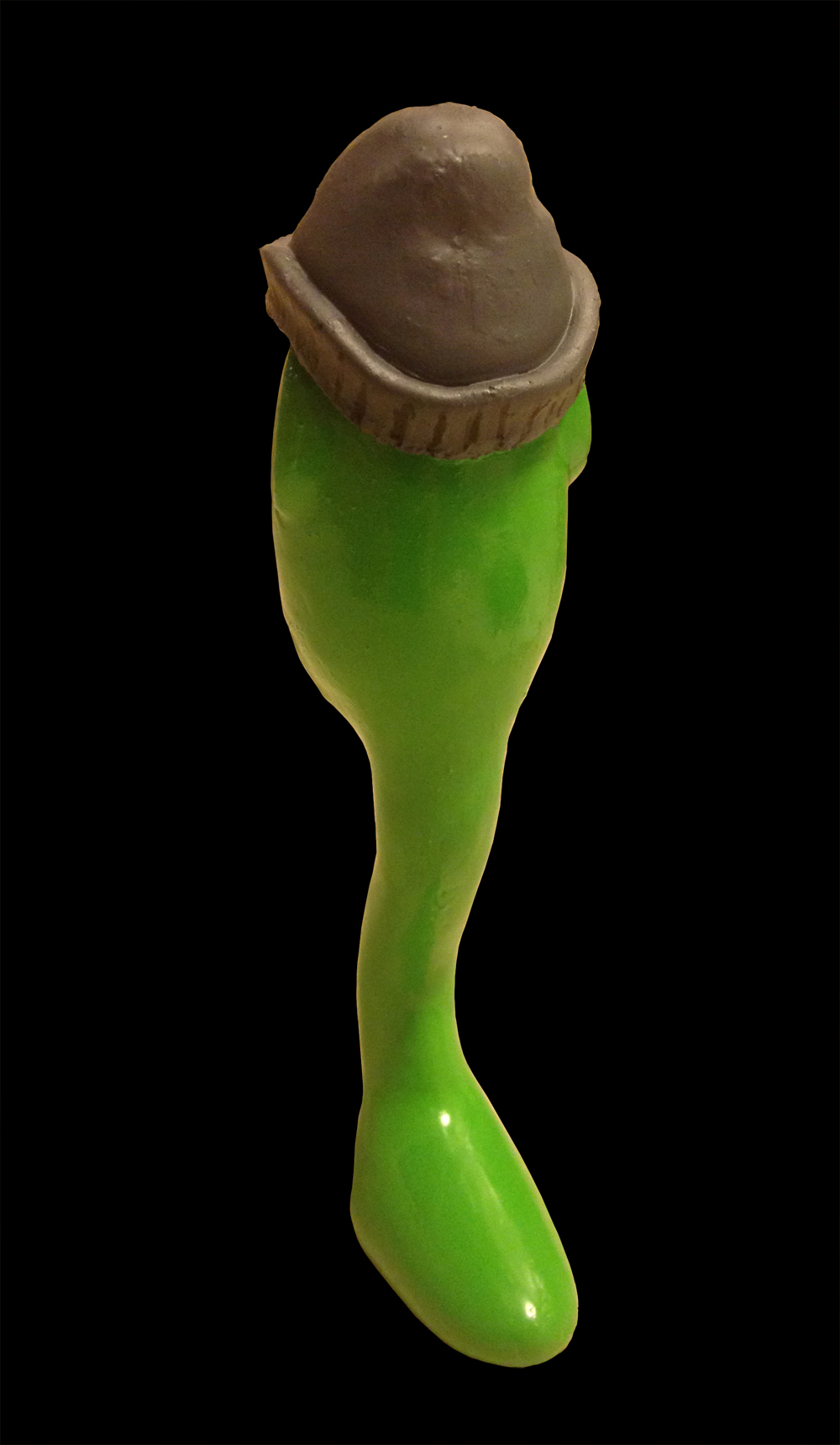 February 10, 2015 at 7:10 am | Art