Introduction
Back in the day, Worms World Party was an amazing game, that my friends and I poured hours into. Because I was a TI-Calculator addict, I was pleasantly surprised to find someone had cloned it for TI-89!
Every morning to school and home on the bus, my close friend and I would play match-after-match on our calc's. Soon I realized that the game had alot of flaws and was limited in many areas. I decided to take things into my own hands, and recreate Worms World Party for the TI-89.
The Concept
Recreate every weapon, option and ability from the PC version of the game.
The Project
I am very sad that I never released this game. It got about 90% complete when I ran into a fatal error: the compiled size was over 68k, the maximum size a program could be to run in the calculators RAM. I tried optimizing, but I had already optimized i greatly prior to the flaw. There was no getting around this fact: the game was too detailed to be compiled.
I did get very far however, so here are some screens: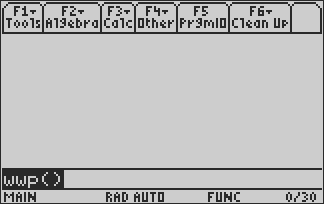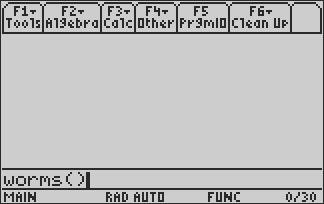 Download:
November 22, 2012 at 1:49 am | Code Projects