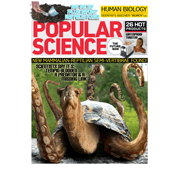 Introduction
The assignment here was for my Intro to Digitial Media class. The goal: mash up two or more thing's that normaly don't go together. This was not only an introduction to photoshop, but also the the New Media / Internet culture of mashing thing's together.
The Concept
This I copied directly from what I turned in for class:
My original concept was to mash together as many animals as I could, to make a hybrid. It was more of a side thought than the direction I intended to head. During my peer review it seemed to be the most popular and considering my time available I decided to go with this one. The cover design was done to include a text element and later I decided to have a little more photoshop-phun by modifying the existing articles to jokes / parodies of real science.
First I chopped up a camel and superimposed it onto the turtle, blocking the original turtle head and leaving the original background. I then chopped out some octopus legs and placed them over the turtle legs / behind the turtle shell. In some cases I made duplicate layers of the shell alone to overlap the distant tentacles. The scorpion tail and fangs followed identical process keeping everything layered and titled. All cutting was done in quick-mask mode, with 2 pixel feathering for neat-blended edges. The hand made elements include light, shadow and the slime seen on the tentacles. Separate semi-transparent layers were added for light & shadows that were hand painted with a black or white soft brush to add correct light appearance. The slime was done by a selection of blending processes, the layer bevel-style and inside-shadow-style, then using air-brush.. or a soft-brush to detail areas with slime. The various ad's that appear on the cover were done in the same manor of quick-mask cutting, overlapping, and blending. Twelve original images were used to create the final render.
The Project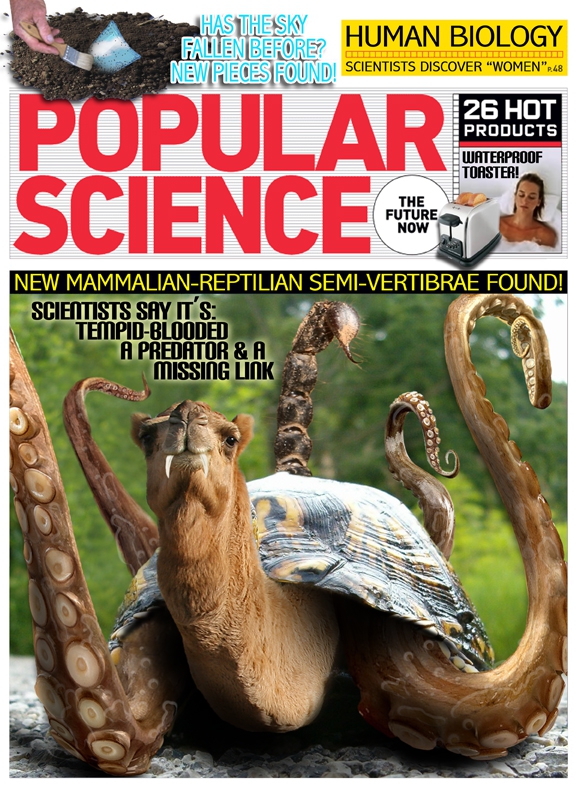 November 22, 2012 at 1:06 am | Art